Lora Norris at Gilbert Preschool
Our Administrative Director at Gilbert Preschool is Lora Norris.  She has been involved with the preschool since it began in 2004.   Since then, she has been facilitating registration for all classes including Lunch Bunch and Parent Tot.  Each year, she works to make sure that Gilbert Preschool is in complete compliance with all state licensing codes.  But most importantly,  she is one of the friendly and helpful faces you see when you walk through the doors at Gilbert Preschool.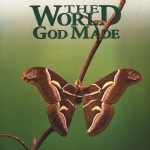 You can email Lora or via the Contact Page.
We asked Lora about some of her "favorites" and here is what we found out.
Some of her Favorites:
Book – "The World God Made"
Preschool Day Activity:  Chapel Time
Chapel Lesson:  The Good Samaritan
Bible Verse:  John 3:16
"For God so loved the world that he gave his one and only Son, that whoever believes in him shall not perish but have eternal life."  John 3:16