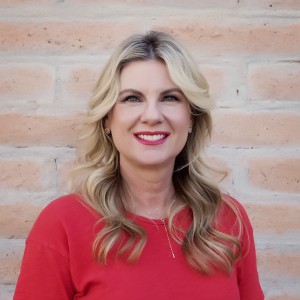 Shannon Slater at Gilbert Preschool
Shannon Slater wears many hats at preschool.  She is the 3's Loving Ladybug teacher on Tuesday/Thursdays.   She is also the lead teacher for Lunch Bunch , two days a week from noon to 1:30 pm.  Shannon has taught preschool and has been a Resource Special Education teacher for grades Kindergarten through 5th grade before joining us here at Gilbert Preschool.  She has been running the Lunch Bunch Program at Gilbert Preschool since 2009.  Her education includes Elementary and Special Education Bachelor of Arts as well as a Masters Degree from NAU.
For more information about the Lunch Bunch Program, click here.
You can email Mrs. Slater if you have questions about the Loving Ladybugs class or Lunch Bunch.
We asked Shannon about some of her "favorites" and here is what we found out.
Some of her Favorites:
Book – "The Very Hungry Caterpillar"
Preschool Day Activity:  Circle Time – a chance to share with one another
Preschool Song:  "Bugs on the Farm"
Chapel Lesson: Baby Moses
Bible Verse:  Galatians 5:22, 23  and  Jeremiah 29:11
"I know the plan I have for you, declares the Lord, plan to prosper you and not harm you, plans to give you hope and a future"    Jeremiah 29:11
"But the fruit of the Spirit is love, joy, peace, patience, kindness, goodness, faithfulness, gentleness and self control."  Galatians  5:22-23