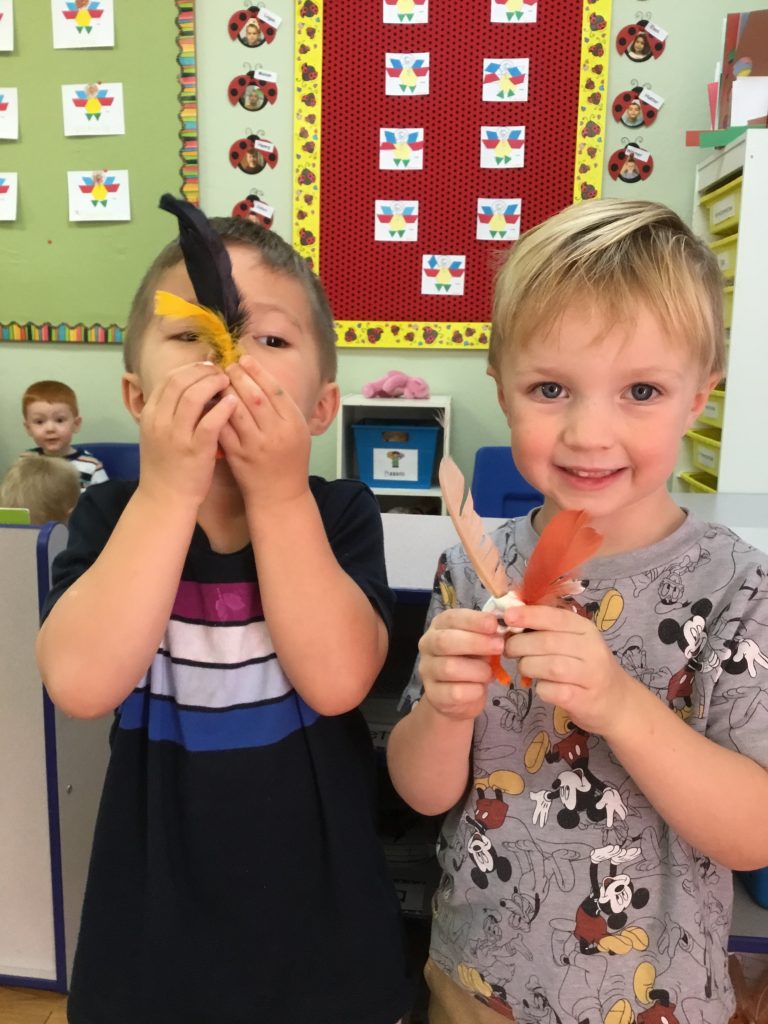 What a fun filled week of what else, but TURKEYS! All classes worked on special Thanksgiving projects and the children can't wait to show them to you!
3's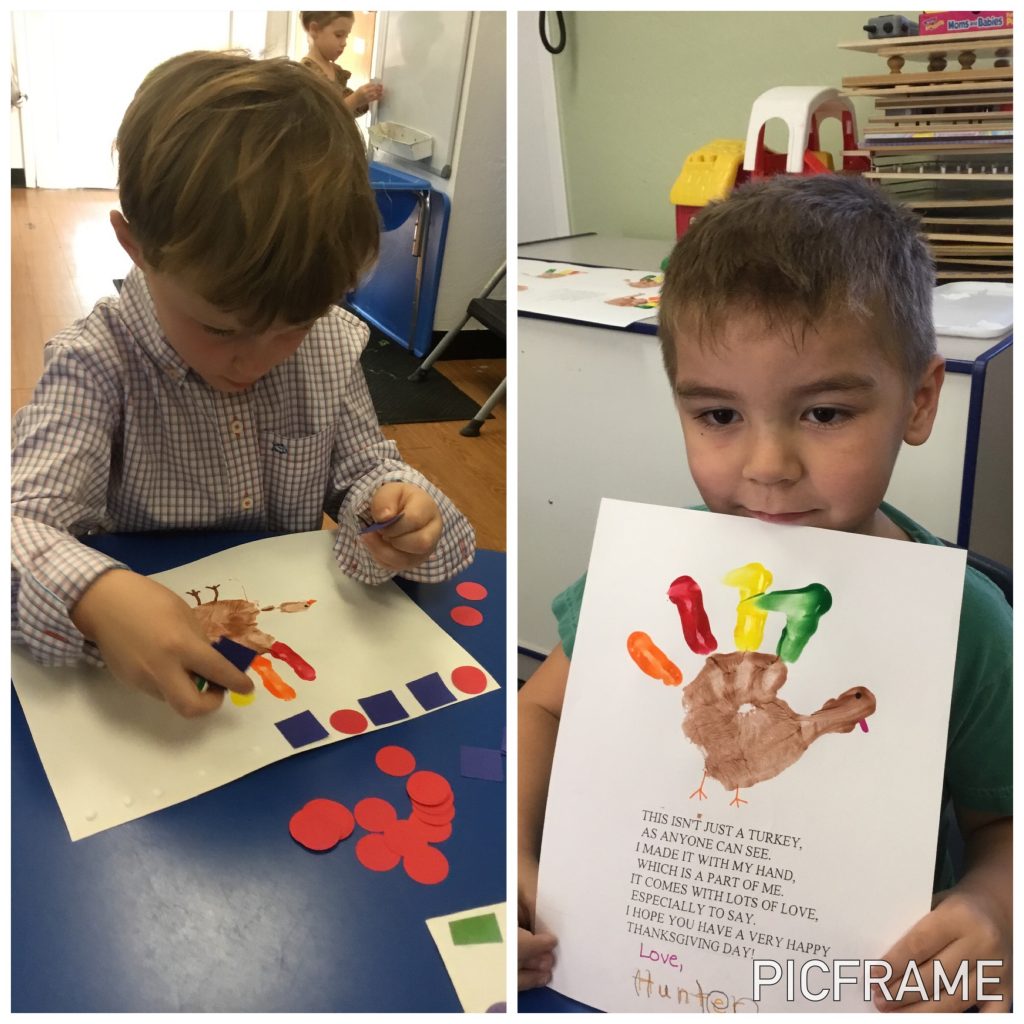 Our 3 year old classes had so much fun making turkey handprints, working on patterns, and learning about the letter "T". You will have to ask your child what they thought about getting their hand painted!
PreK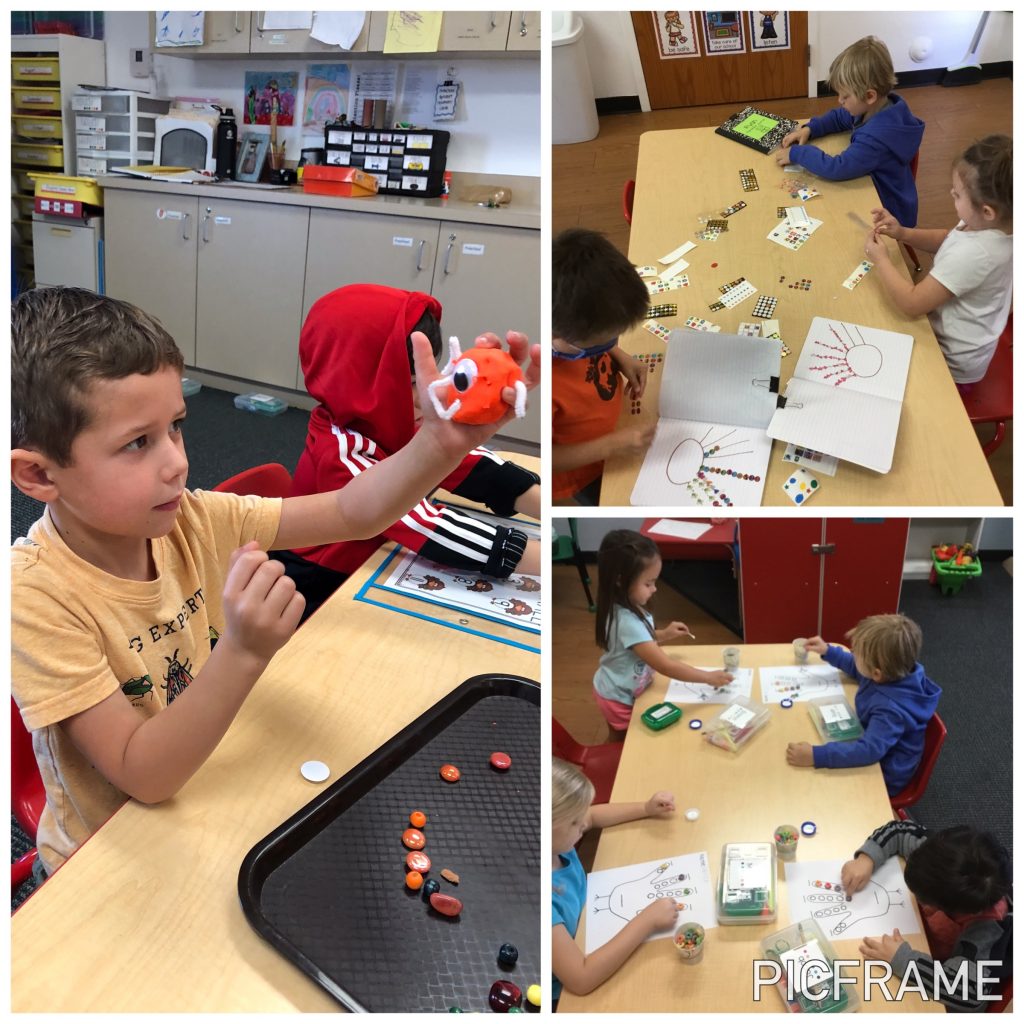 Our PreK students worked out their fine motor muscles with playdoh turkey creations, sticker feathers, and probably one of the most favorite activities, fruit loop turkeys!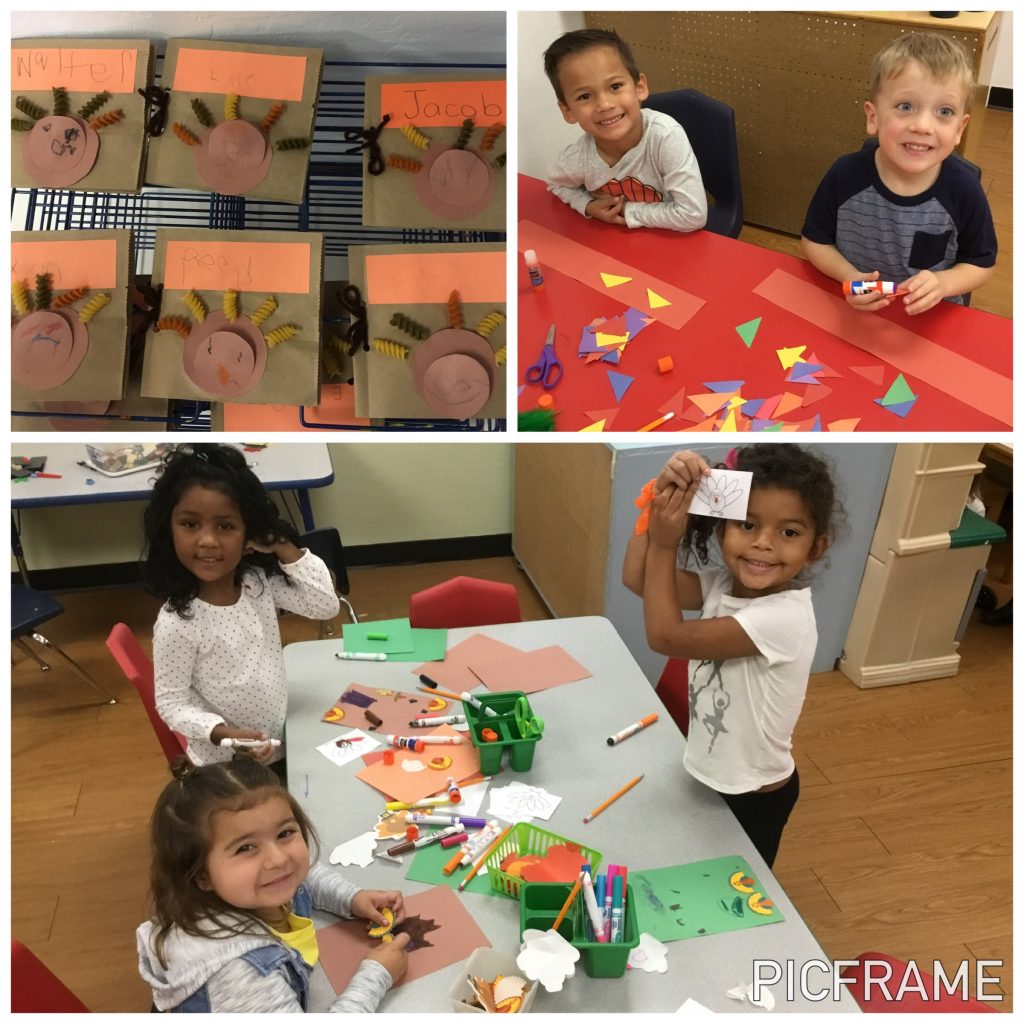 They also worked hard on special Thanksgiving projects!
Lunch Bunch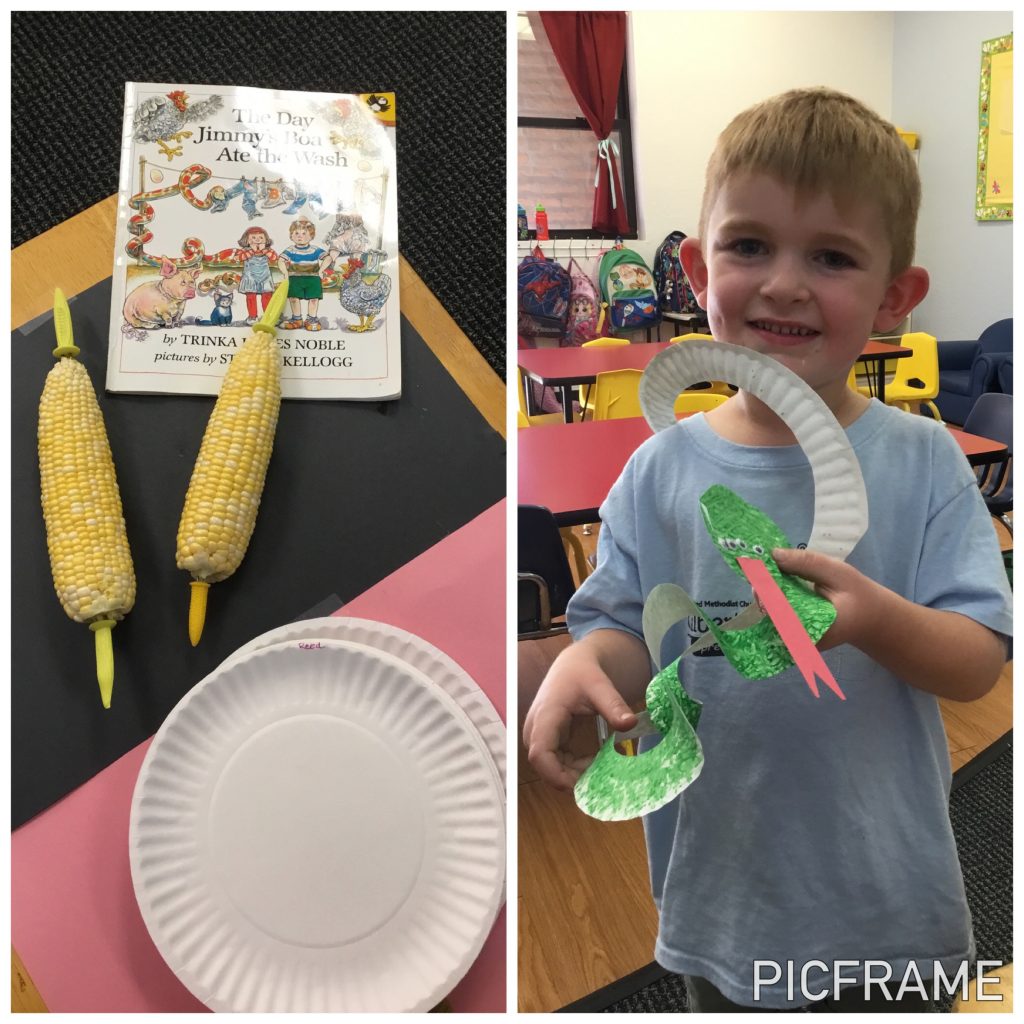 After reading "The Day Jimmy's Boa Ate the Wash" our Lunch Bunch students made these adorable snakes!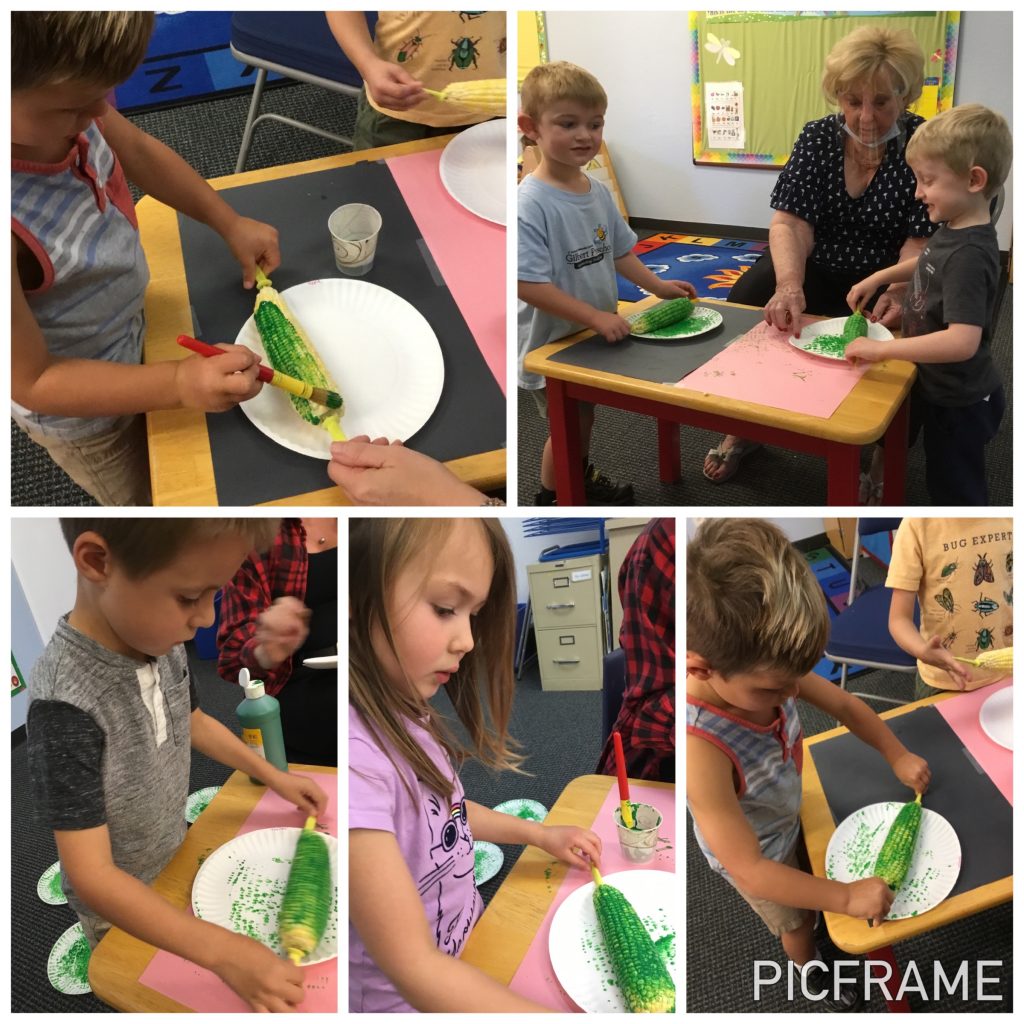 How fun to paint with corn!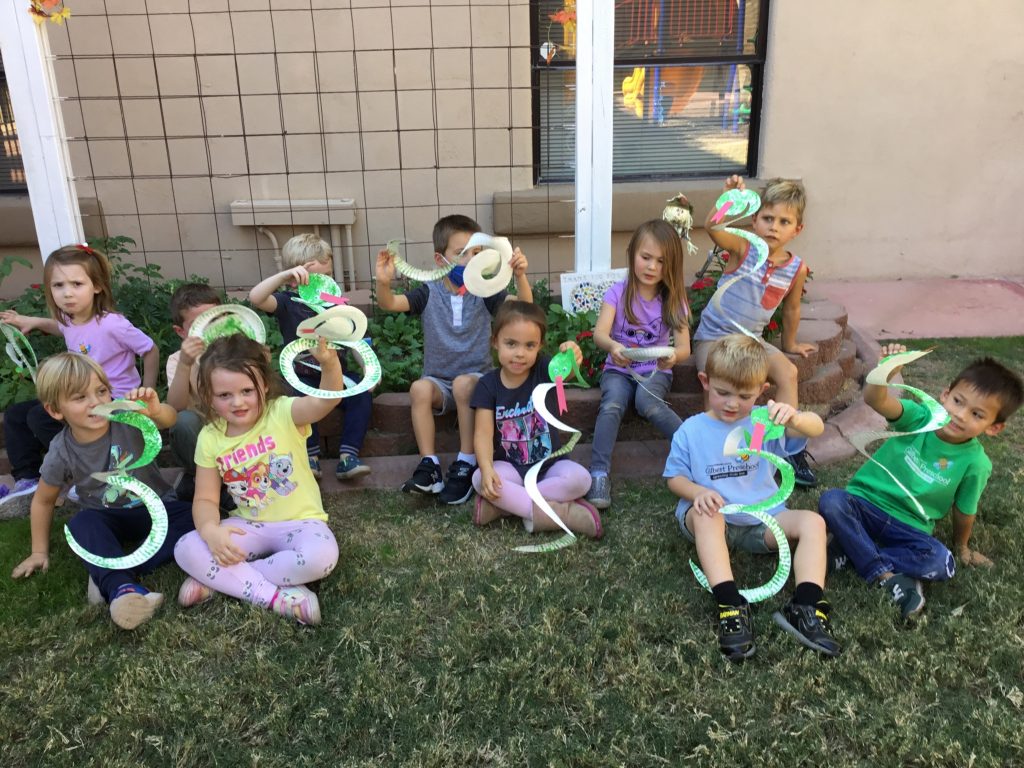 Have a wonderful weekend!