2020-2021 Classes
We're excited to be able to offer amazing classes for preschoolers in Gilbert, Chandler, and Mesa!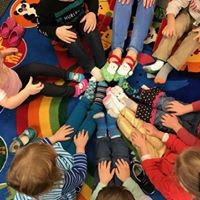 Parent Tot- The Darling Dragonflies
Class Hours: Tuesday or Thursday  9am-10:30am
This interactive class introduces children, who are 2 years old, to the preschool setting and routine with the comfort of a parent or guardian present. Our theme based curriculum includes Biblical teachings, social interaction, and multi leveled academic activities for the parent/tot pair to work on together.
Learn more about our Parent Tot class.
3 Year Old Class
Class Hours:
Tuesday & Thursday   9am – 11:30 am
or Monday & Wednesday & Friday  9am – 11:30 am
This class is designed for children who turn 3 by August 31st. The children in this class  practice appropriate language and social behaviors while learning the preschool routine and basic academic skills.
Learn more about our 3 year old classes.
Pre-Kindergarten Class
Class Hours:
Monday -Thursday  9am-12pm
This Pre-Kindergarten class is designed for children who turn 4 years old by August 31st and plan to go to Kindergarten the following year.
Learn more about our PreK classes.
Lunch Bunch
PreK students are invited to participate in our Lunch Bunch program.  Lunch Bunch is every Tuesday OR Thursday from 12:00 pm – 1:30 pm
Learn more about Lunch Bunch