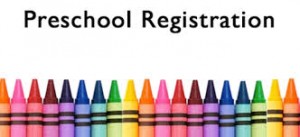 2018-2019 Registration is Ongoing!
Call today for a tour!  We'd love for you to see our beautiful campus and meet our highly qualified teachers!
 Please contact Lora Norris or Adrienne Mesa in our Preschool Office for more information about our programs.
---
We are committed to providing a loving Christian learning enrichment program for preschool aged children.  Our preschool will give them encouragement and confidence to transition successfully into kindergarten programs.  God has created each child with unique abilities, special talents and individual needs.  We believe that each child should be provided an opportunity to develop each of these areas in a Christian environment.
The staff  is also committed to providing  a preschool program that teaches children about Jesus Christ and how they can develop a life-long relationship with Him.
Our Christian Preschool will encourage your child to develop
spiritually, emotionally, socially, mentally and physically. 
---
---
---
This Preschool welcomes students of any race, color, nationality, religious or ethnic origin.
"You shall teach these words to your children, speaking of them when you sit in your house when you walk by the way, when you lie down, and when you rise up."  Deuteronomy 11:19
Gilbert Preschool Garden
Gilbert Preschool Garden Gilbert Preschool Garden has many thriving plants this year! This week our preschoolers enjoyed tomatoes from our garden.  Every fall, the preschool students till the soil and prepare the garden for planting.  The students dig the holes and plant the seeds themselves. They are so excited when the seeds begin to sprout and specks of green pop out above the soil!
Learn More
Gilbert Preschool celebrates Dr. Seuss Week!
Dr. Seuss Week! Every year, Gilbert Preschool loves celebrating the wonderful children's author Dr. Seuss!  Our preschoolers love to read Hop on Pop, Green Eggs and Ham , Put Me in the Zoo, Are You My Mother, and other famous stories.  Gilbert Preschool enjoys a spirit week all this week with fun days such as wear your silly socks (Fox in Socks), wear a fun hat to
Learn More