I love making these mini pies! Not only are they adorable, but easy, and completely customizable! You can make them any shape, with any filling. (I have used a flower cookie cutter before.) Perfect for any occasion. These are so easy, you don't need a recipe and are perfect to get your kids in the kitchen!
I like my filling in these to be a tad juicy, so in the morning, I diced up some strawberries and added sugar to help bring out their juice. This part is completely up to you. A mixture of fresh berries would be delicious also!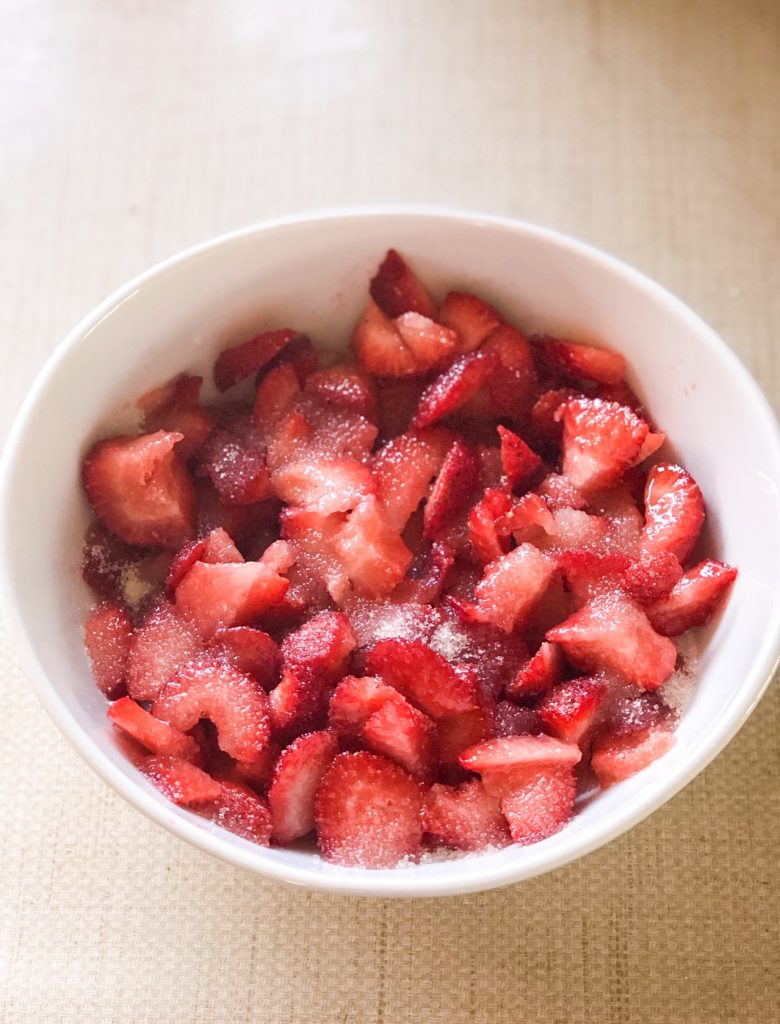 With 4th of July right around the corner, I decided to use my star cookie cutter. My cutter is a little on the small side, so I decided to use my mini-muffin tin. For ease and quickness, I also used a pre-made pie crust.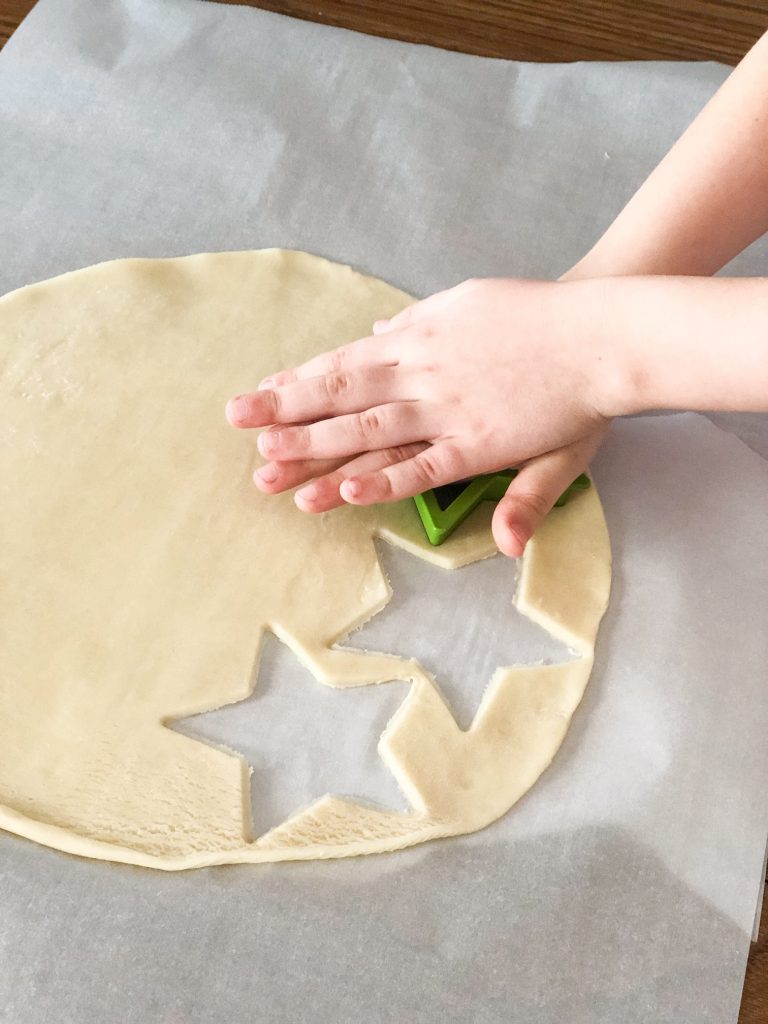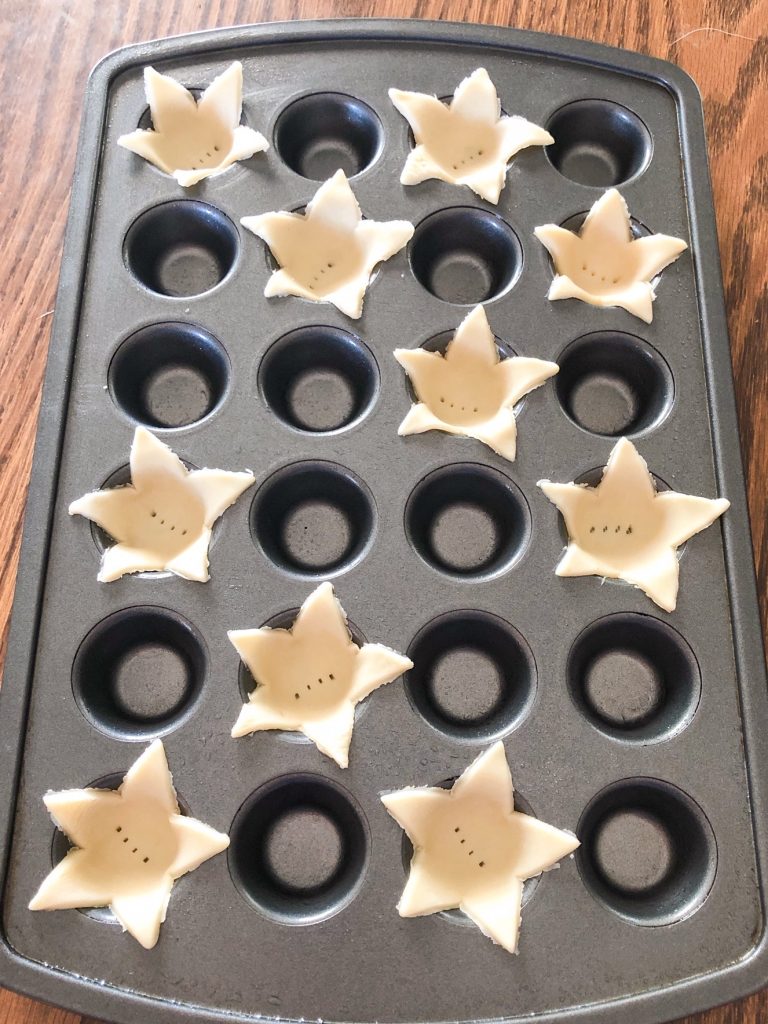 Ready to go in the oven! I sprayed the cookie sheet with non-stick cooking spray, and poked holes in the bottom of each star to help keep the crust from puffing up too much. I cooked these in a pre-heated oven to 450 degrees for about 8-9 minutes. Adjust the time as needed depending on your cut out size and thickness.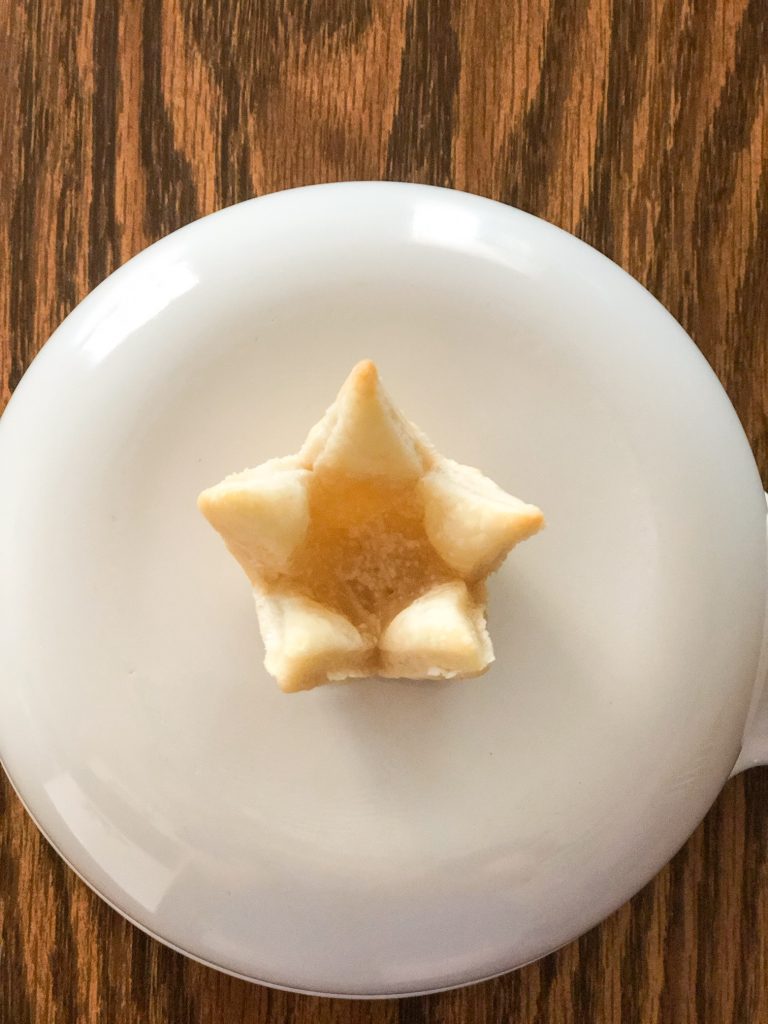 Aren't they cute??!! Let them cool and then they are ready to fill! I like to serve these right away after filling.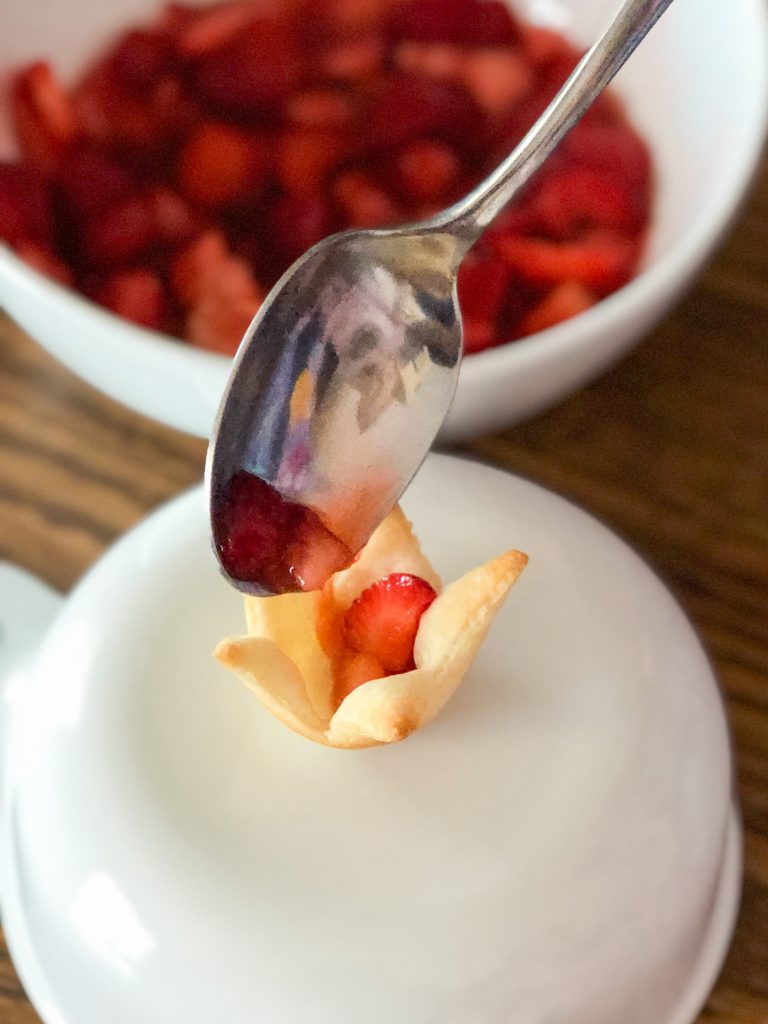 We topped them with whipped cream and they were ready to go! Enjoy!