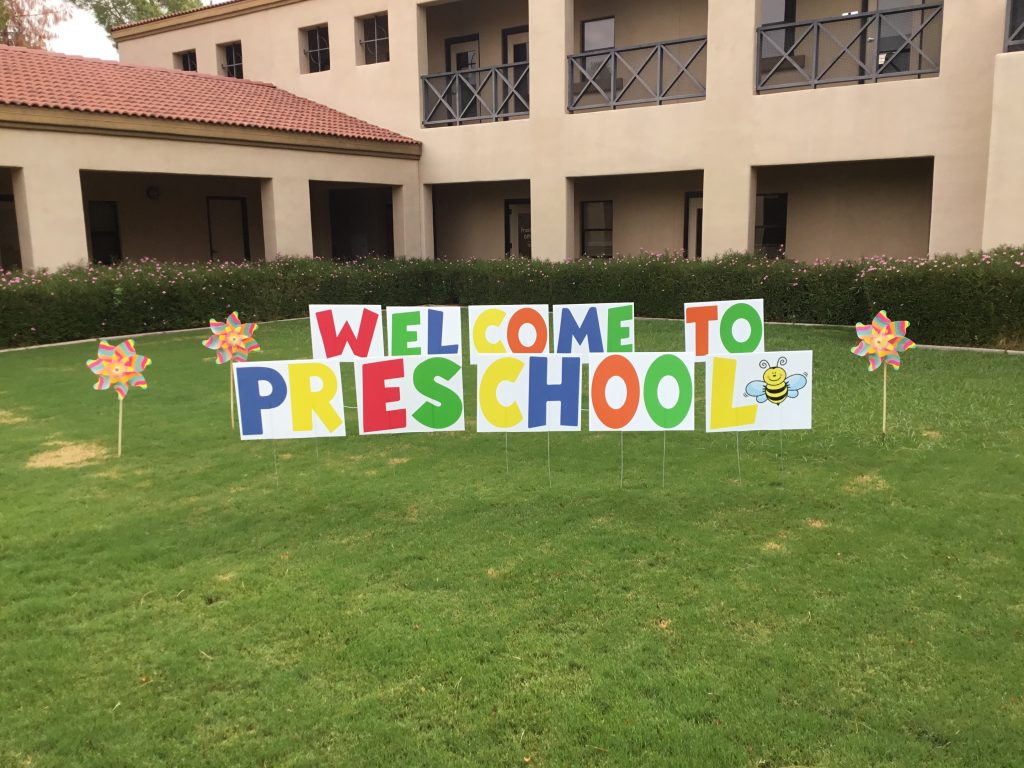 Welcome to our first "Peek at the Week" of the new school year! We have been busy learning about our school, class routines, and making new friends!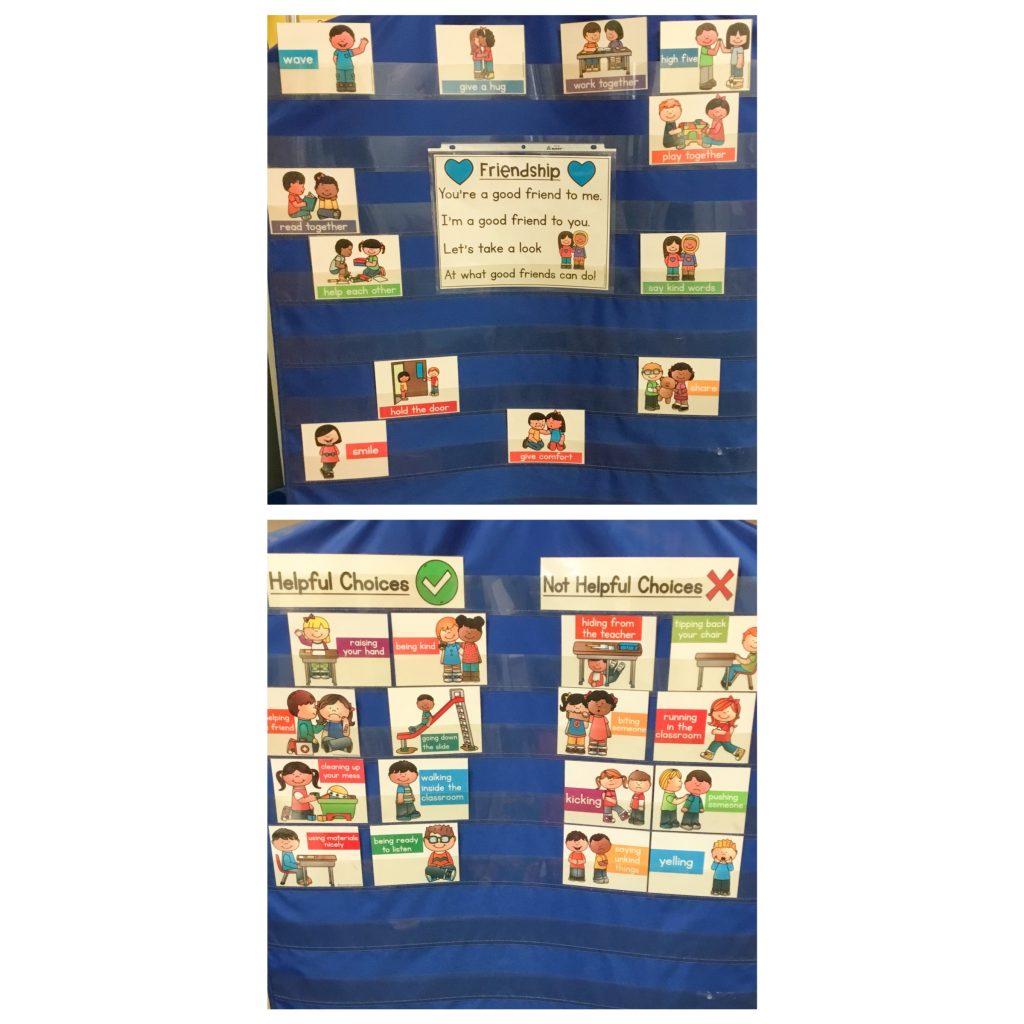 We play lots of games that help us talk about how to be a kind friend and how to take care of our classroom, school, and classmates!
3's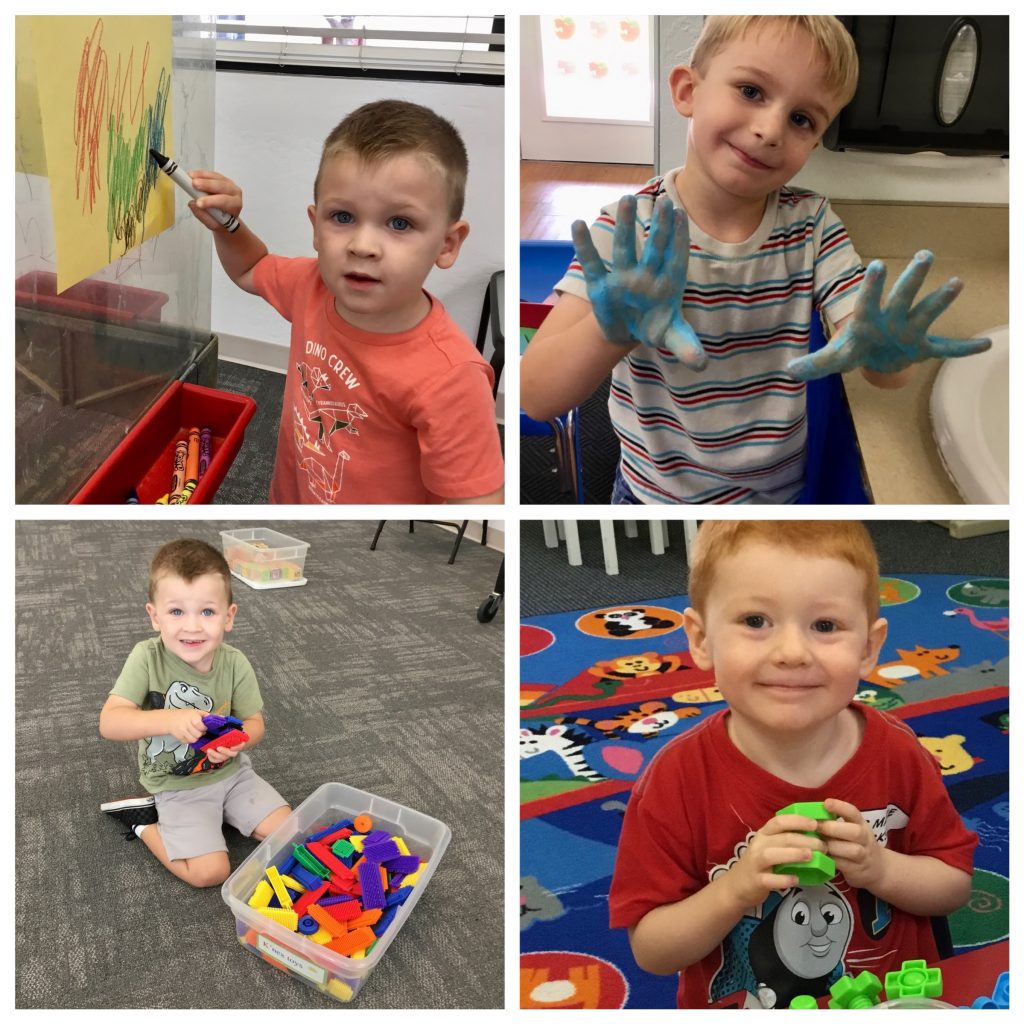 Our 3s had so much fun exploring their classrooms and even painted their hands blue!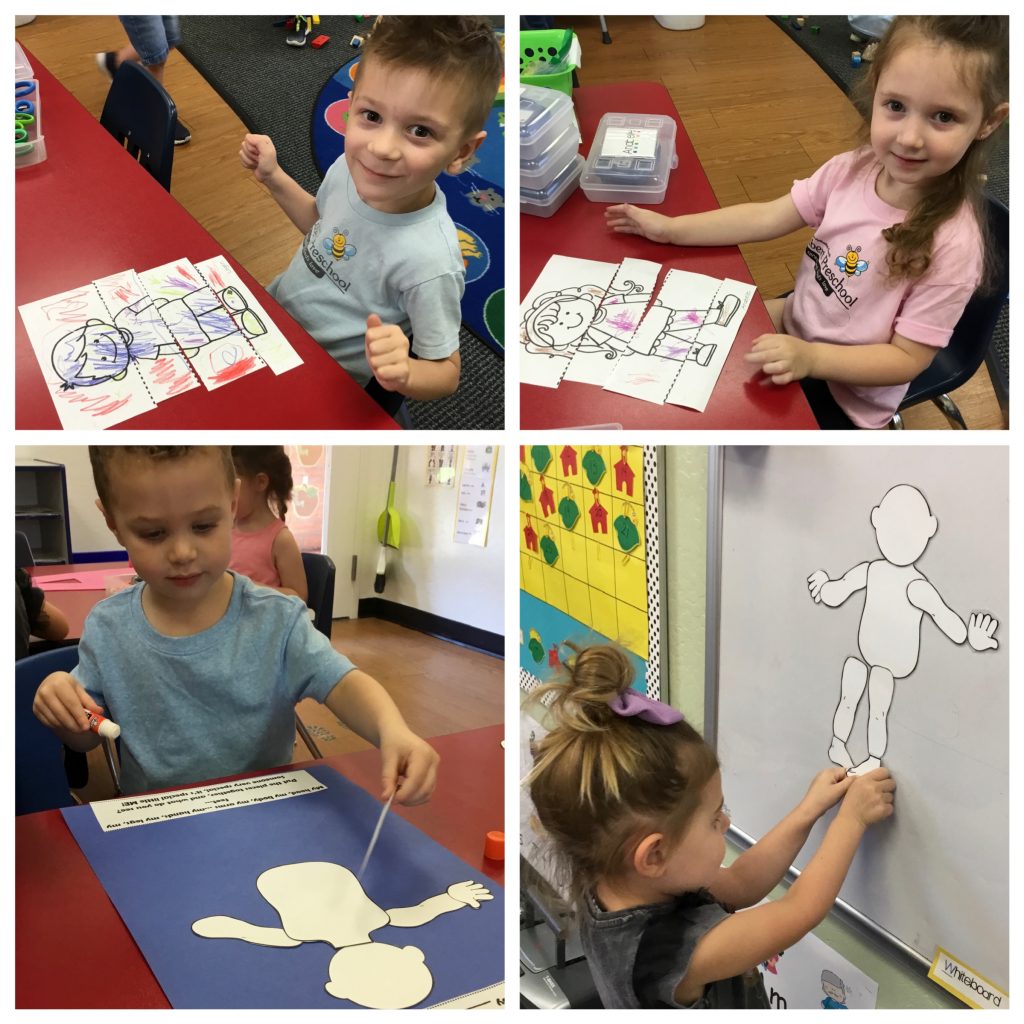 We worked on cutting and glueing while making our "Little Me".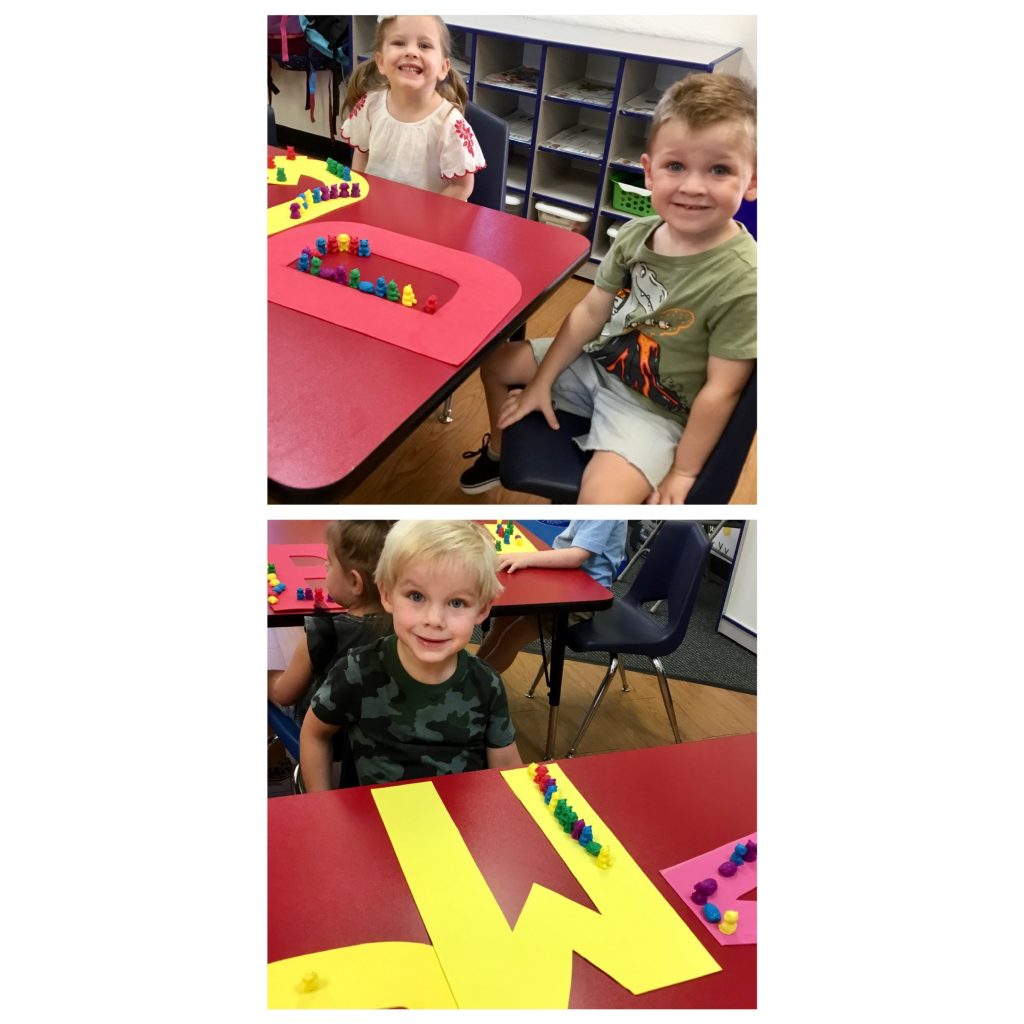 It's so much fun to use bears on the first letter of our names! (It also helps us to recognize our first letter!)
PreK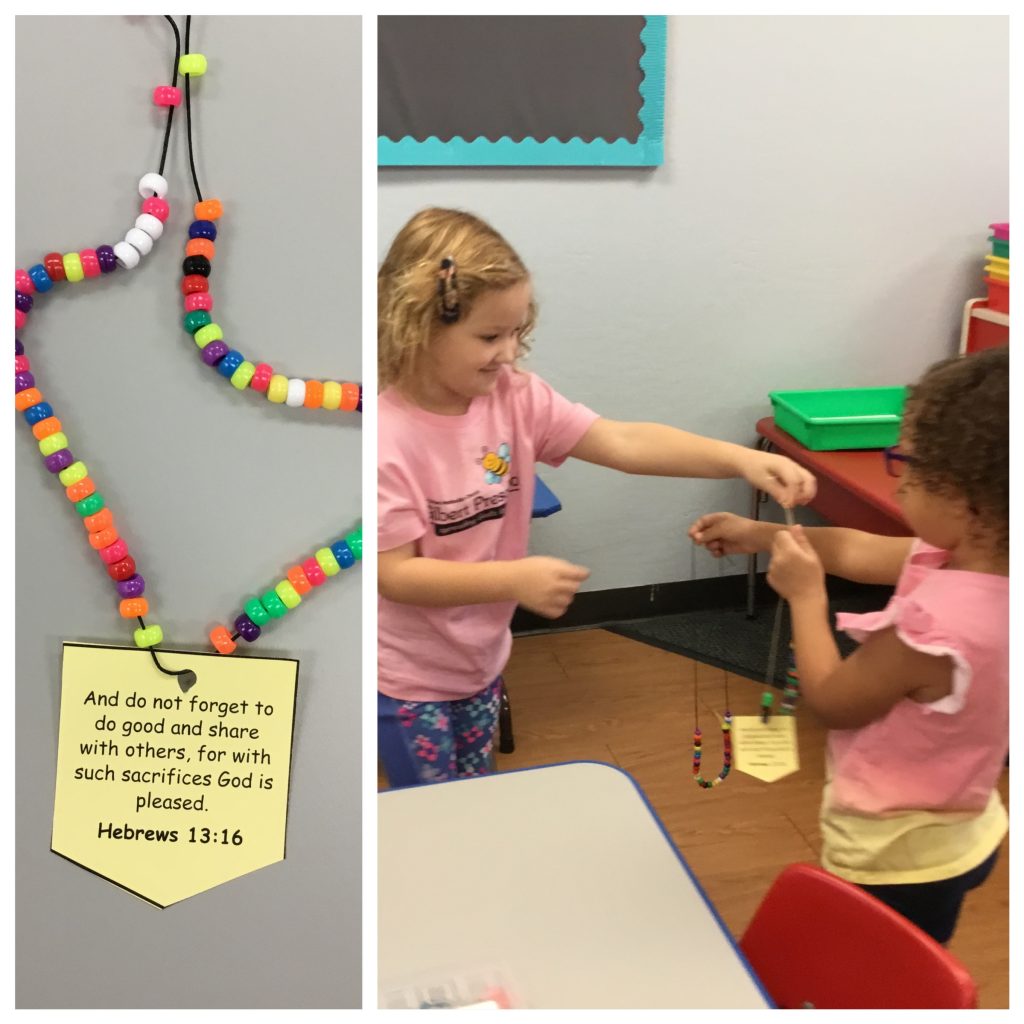 Our school wide bible verse was "And do not forget to do good and share with others, for with such sacrifices God is pleased." – Hebrews 13:16. PreK students were able to put this into action when they made a necklace to share with a friend!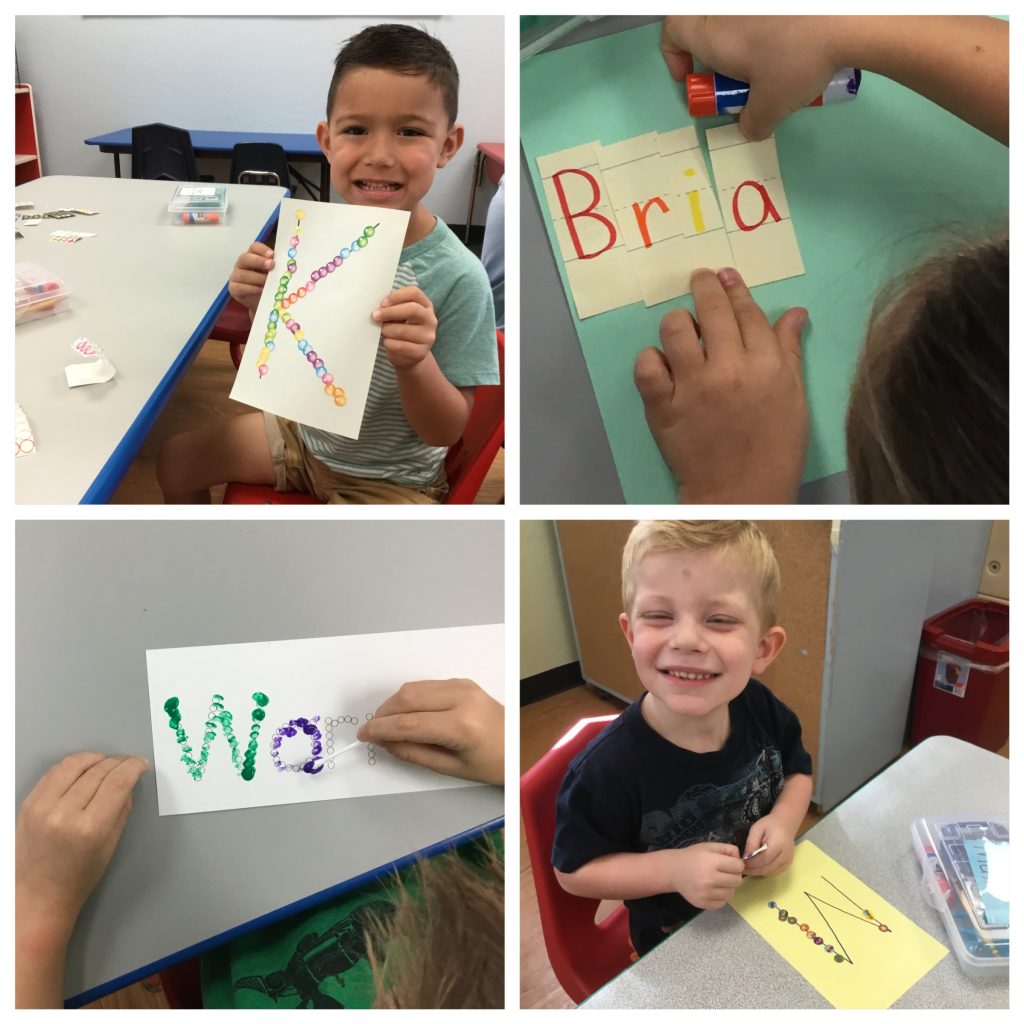 We are working hard on recognizing the letters in our name. We got to sticker the first letter of our names, build a name puzzle, and q-tip paint!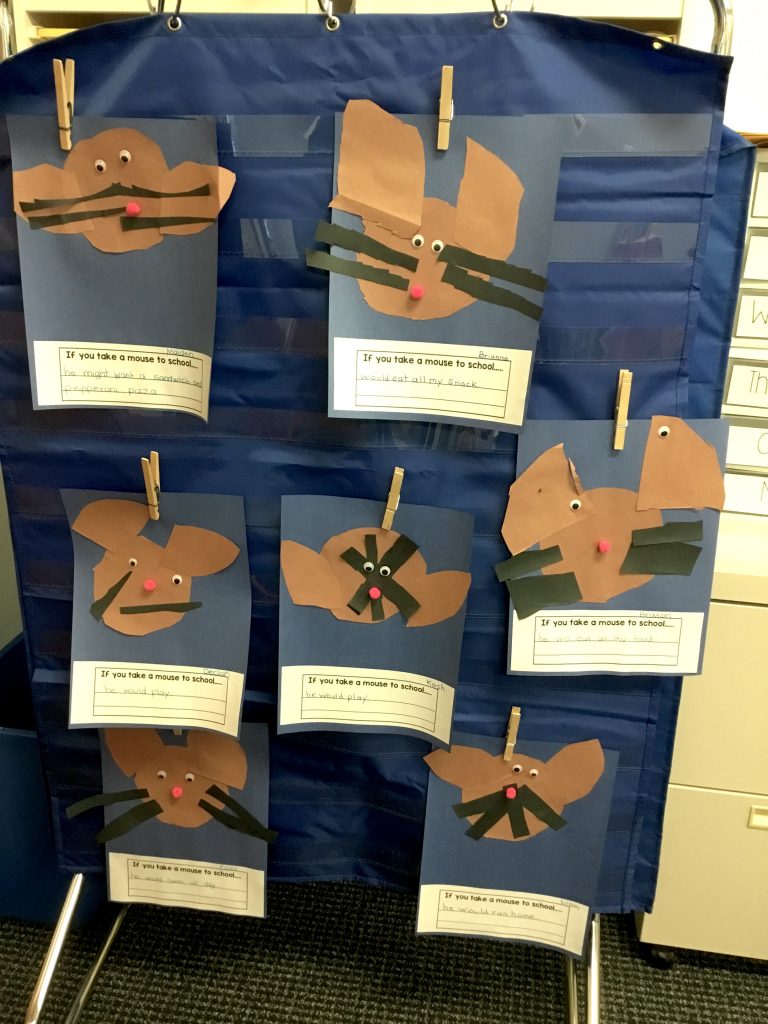 How cute are these mice from "If You Take a Mouse to School"?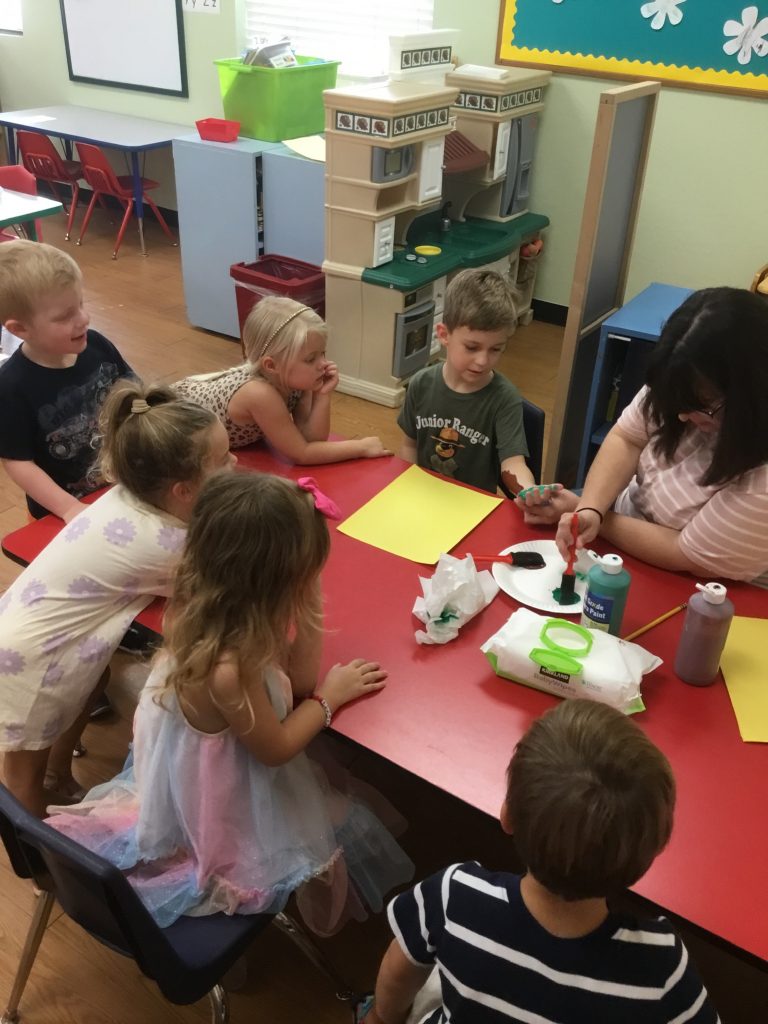 Our PreK students also got in the action of painting our hands! We painted hands and arms to make a coconut tree from "Chicka Chicka Boom Boom". They were amazed it was ok to paint our arms!
It has been a great first two weeks! Check back every Friday for a new Peek at the Week!