This week we heard the rest of the Easter story. We remembered that hosanna is like saying hooray!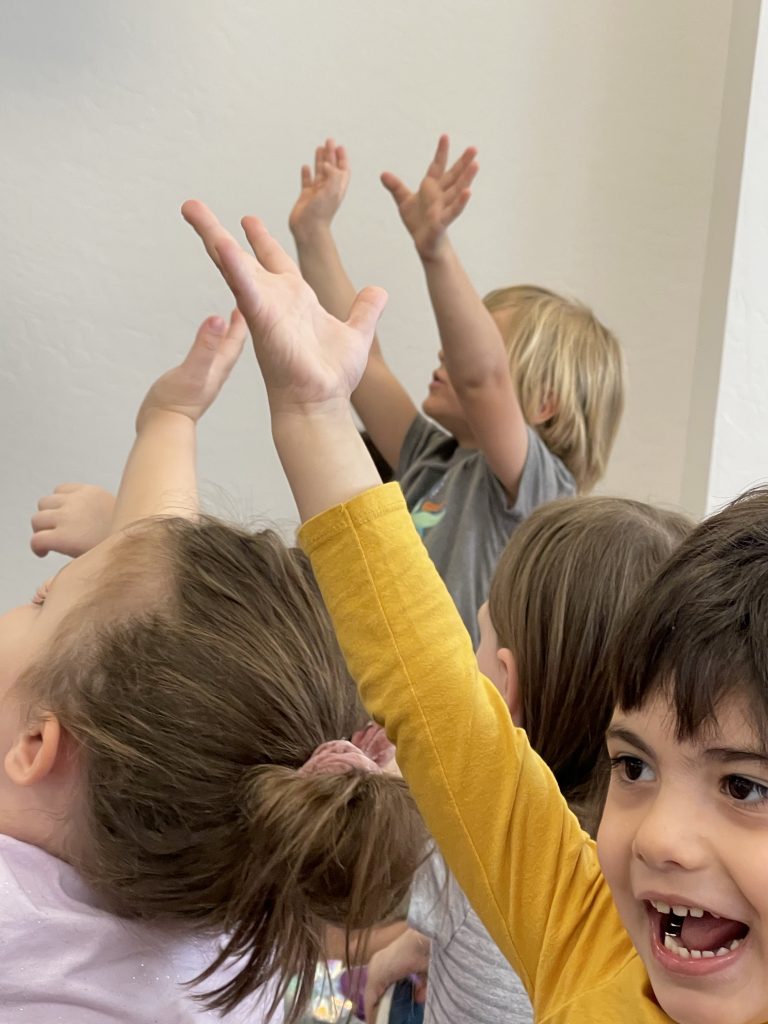 It was so much fun to practice saying "Hosanna"!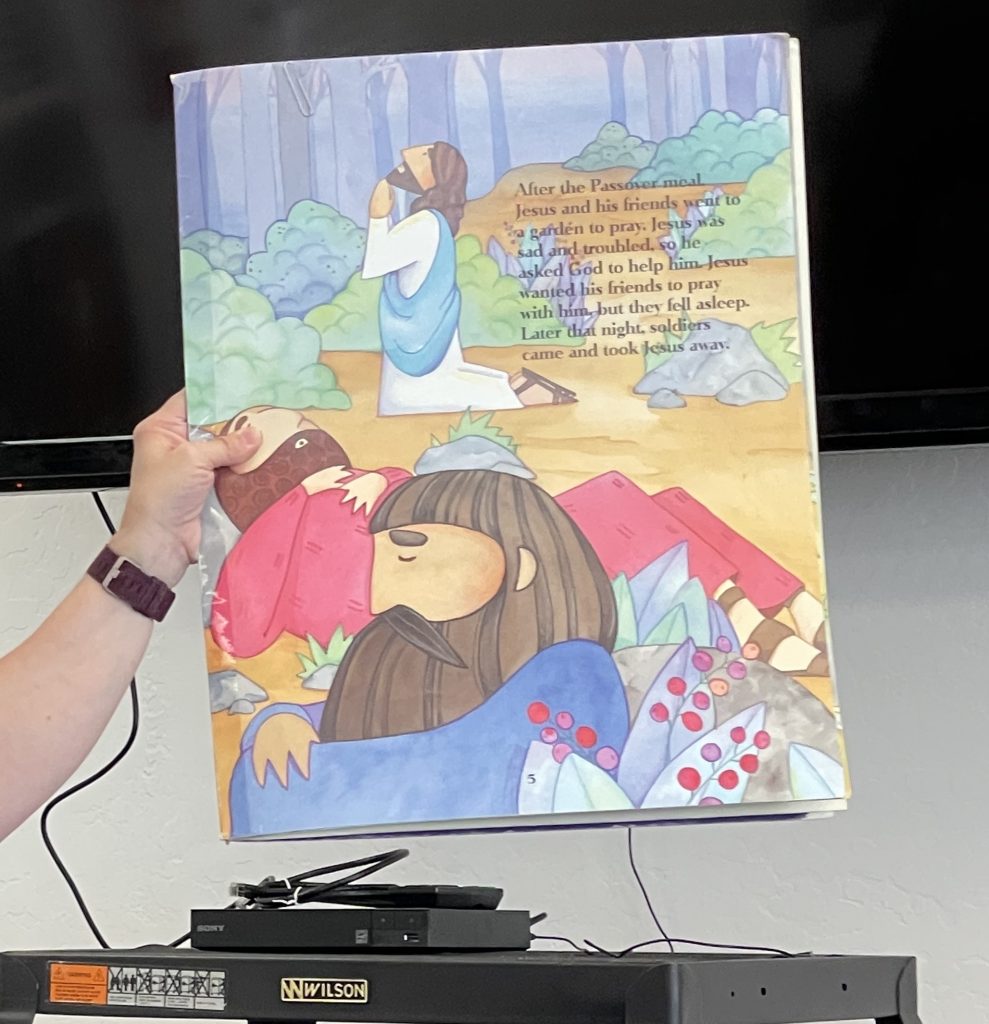 The story told us how Jesus and his friends prayed and prayed. His friends prayed all day and ended up falling asleep.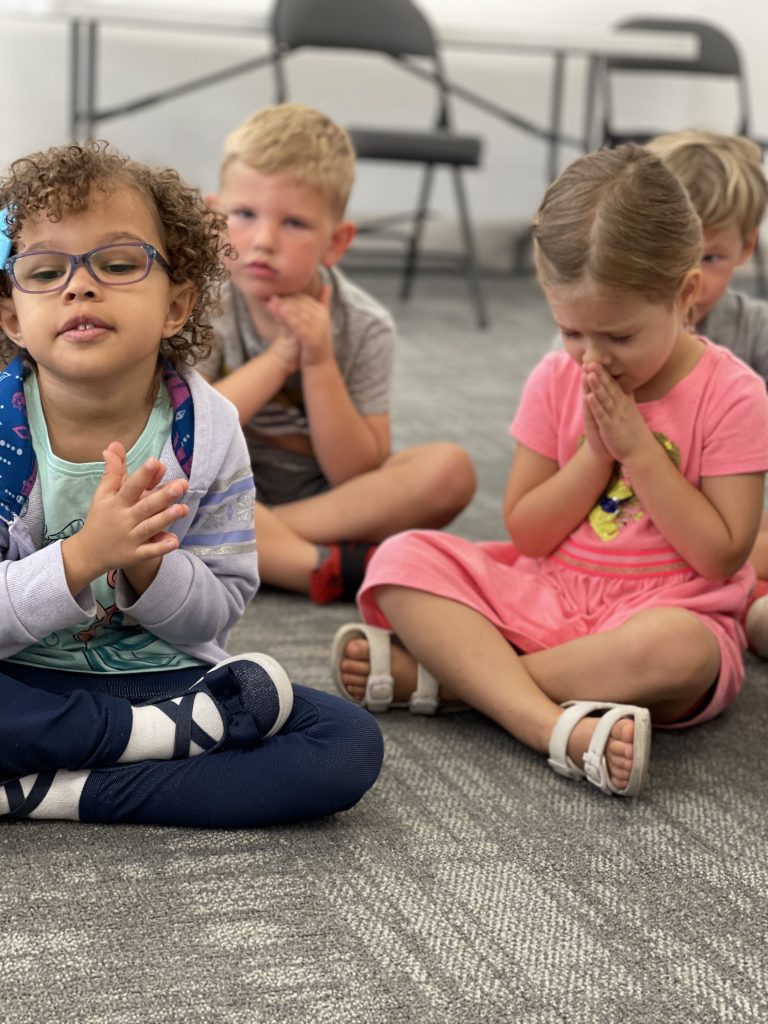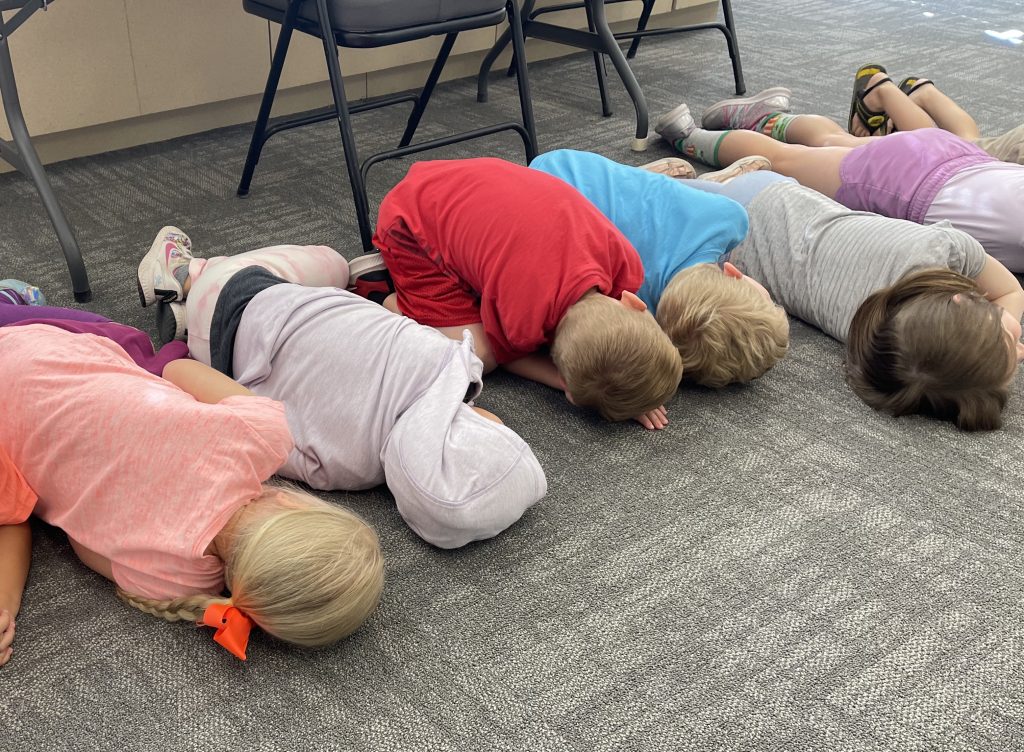 We had fun pretending to fall asleep, and it was so special to pray like Jesus did.
"Hosanna! Blessed is he who comes in the name of the Lord!" Mark 11:9.
We hope you all have a blessed Easter!