Favorite Blogs for Preschool Moms
When the teachers at Gilbert Preschool were asked to write a blog post for our website I thought, "I love reading blogs and spending time being influenced by creative people but what can I write about?" Then it hit me – I will share some of my favorite influencers whether it be on Instagram, YouTube, or the Internet.  Here they are! I hope you like them as much as I do!!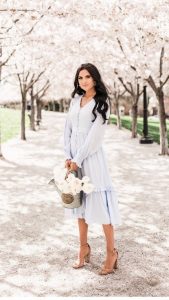 Fashion:
Rach Parcell (Pink Peonies) She is a fashion blogger, has her own clothing line, and is a mother.  I love her feminine and classy style! I've also bought from her clothing line and the quality is impeccable. Go check out her Instagram or website. She's my fav!!
Food:
Gina Homolka (skinnytaste) She has the best healthy recipes that taste as good as they look! Just check out her Instagram and see what I mean. I love to follow her daily because if I need inspiration for tonight's dinner she posts something every day on her Insta Stories. The best thing about her recipes is they are guilt-free!
Makeup:
Tati Westbrook (glamlifeguru) The best way to watch Tati is on YouTube. She is one beautiful girl who knows her makeup and teaches you great ways to apply! I love hearing about her best beauty products and I have never been disappointed when I followed her recommendations.
Home Décor:
Jasmin (thedecordiet) One thing I love is making my home feel welcoming and comfortable for my family and friends! I love to entertain, and I get many ideas from Jasmin who probably likes Home Goods even more than me. Check out her Instagram to see her light and airy home.
Lifestyle:
(Fashionable Hostess) If you are throwing a themed child's birthday party or a Kentucky Derby party for adults you WILL be inspired by her home and party ideas! Just go check out her garden tea party luncheon that she did for some friends. You will want to throw a party too!!
Fitness:
(Kayla Itsines) Have you heard of the BBG workout? BBG stands for Bikini Body Guide. She has great 28-minute workouts that can keep you fit for the summer. Kayla believes in turning yourself into the best version you can be and it all can be done in your own home. Yes, even with your busy Mom schedule!
My Daughter Caitlin:
Lastly, my daughter has her own blog on Faith, Fashion, and DIY and her Blog Address is:  (Caitlin Lee Slater)  She's an inspiration on how a 22-year-old girl is making a difference in today's world. I couldn't be prouder!
My Top Five Beauty Tools
Silk pillow case to help with wrinkles and hair breakage.
Jade Roller from Amazon around $15. Helps with blood circulation and under eye bags.
Body brush. Brush your skin upward toward your heart for exfoliation. Your skin will be so soft!
Clarisonic. To cleanse your face.
Beauty Blender to apply your foundation to face. Make sure its damp before use!
By Shannon Slater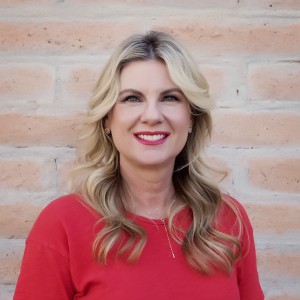 Thank you, Shannon!  Wonderful ideas!  We all admire your style and good healthy advice!