Noah's Ark at Gilbert Preschool
At Gilbert Preschool, our curriculum is organized through thematic units.  In the Fall, our last unit before Fall Break, is The Story of Noah's Ark.  We teach the story of Noah and how he obeyed God by building an ark, gathered two of every animal along with his family on the ark, and waited 40 days until the rain stopped. When they all left the ark, God sent a beautiful rainbow as a promise to never again send a flood to destroy all life.
Along with the story of Noah, we teach the letter name, sound, and formation for letters N and R.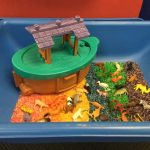 The PreK and 3s classes enjoy making their own snack, Rainbow Bread!  White frosting is thinned with water and colored with food coloring.  Students brush the icing on a piece of bread in the form of a rainbow! Very fun and delicious!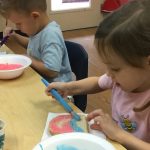 This year we pulled the Noah's Ark theme through to our Fall Festival.  "All Aboard Noah's Ark" was a fun filled evening full of carnival games and a sweet performance by our preschool students.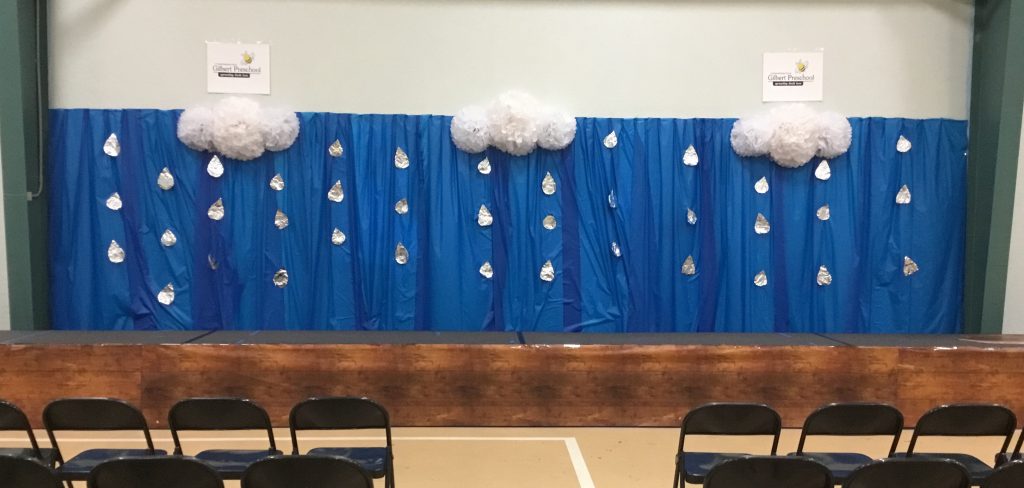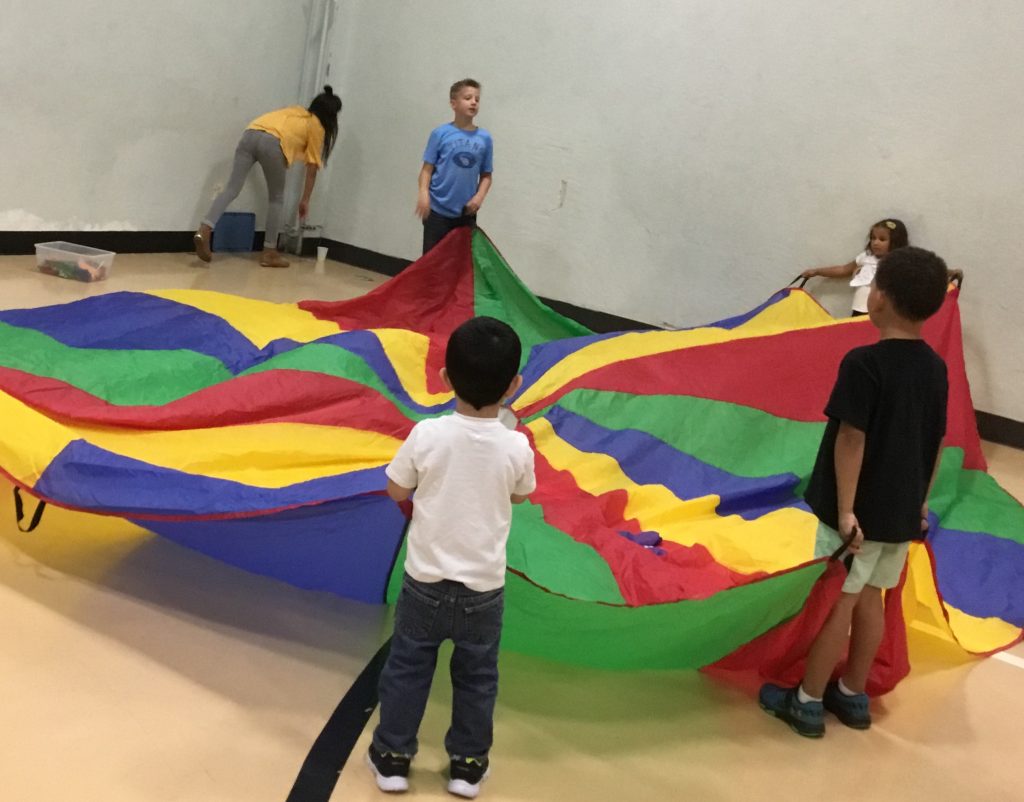 To find out more about what's going on at Gilbert Preschool, check out our monthly school newsletters!
Look here to learn more about Noah's Ark and the Flood.