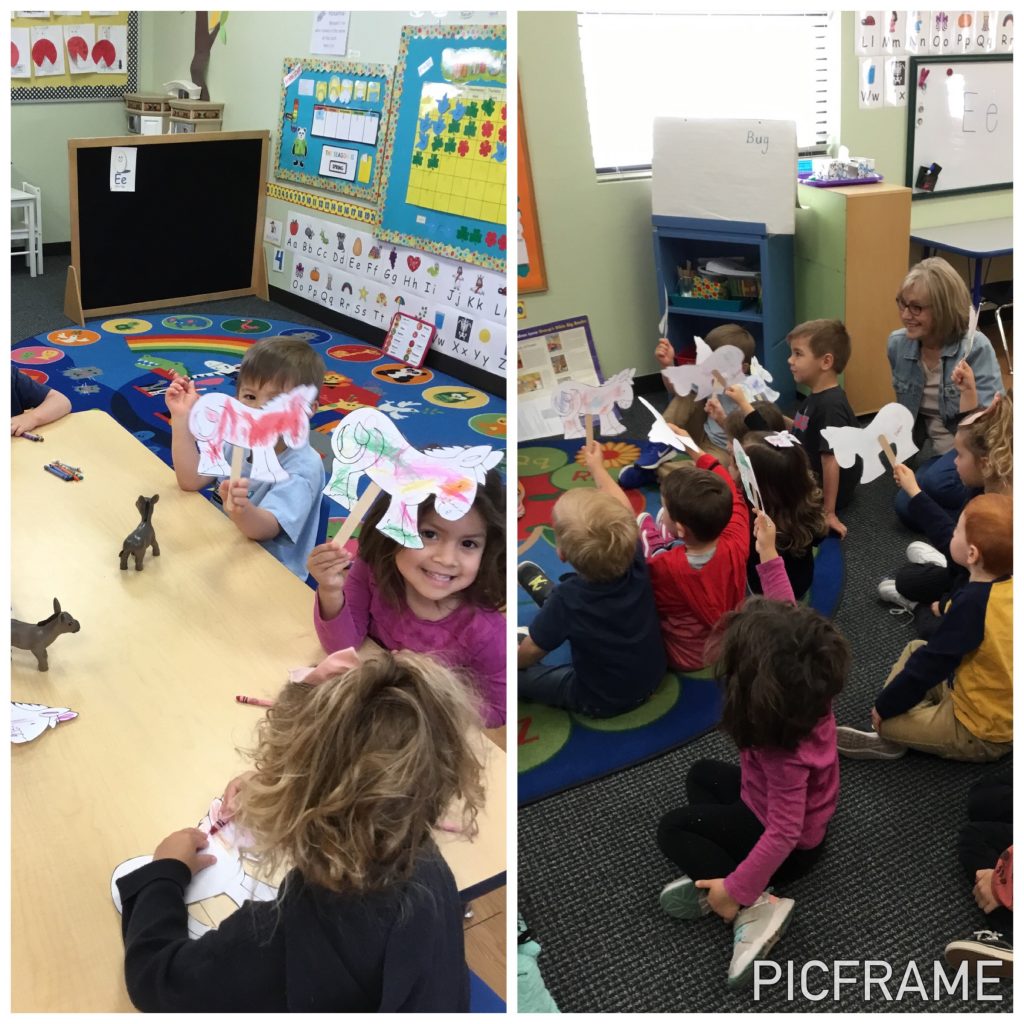 This is always a favorite time of year. We get to share the story of Easter, and dive into all of our fun spring themes. This week we were busy hearing the story of Jesus riding into town on a Donkey and all about eggs!
3s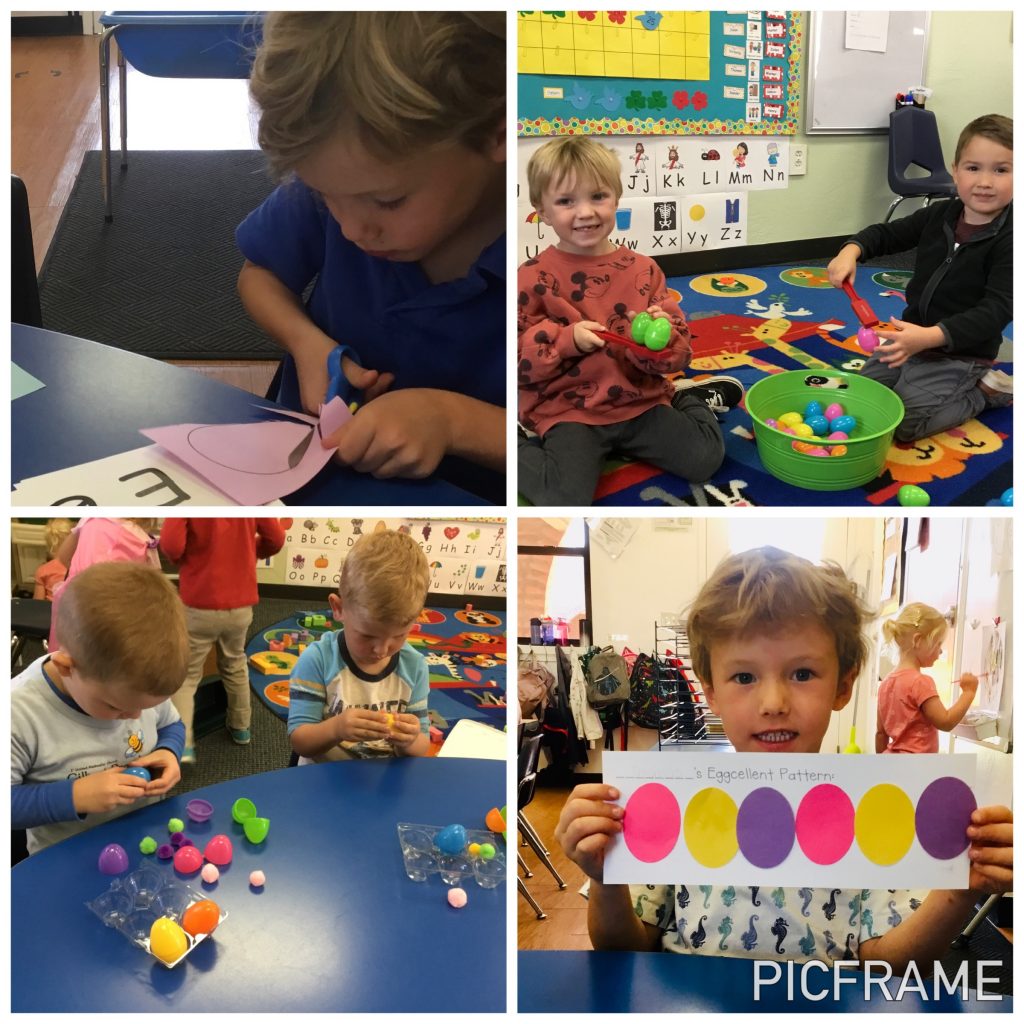 Our 3's classes were busy building egg patterns, sorting by colors, and "hatching" magnet letters out of eggs. It has been amazing watching all of our students grow this school year. Watching them cut out eggs for their letter books made us stop and realize how far they have come!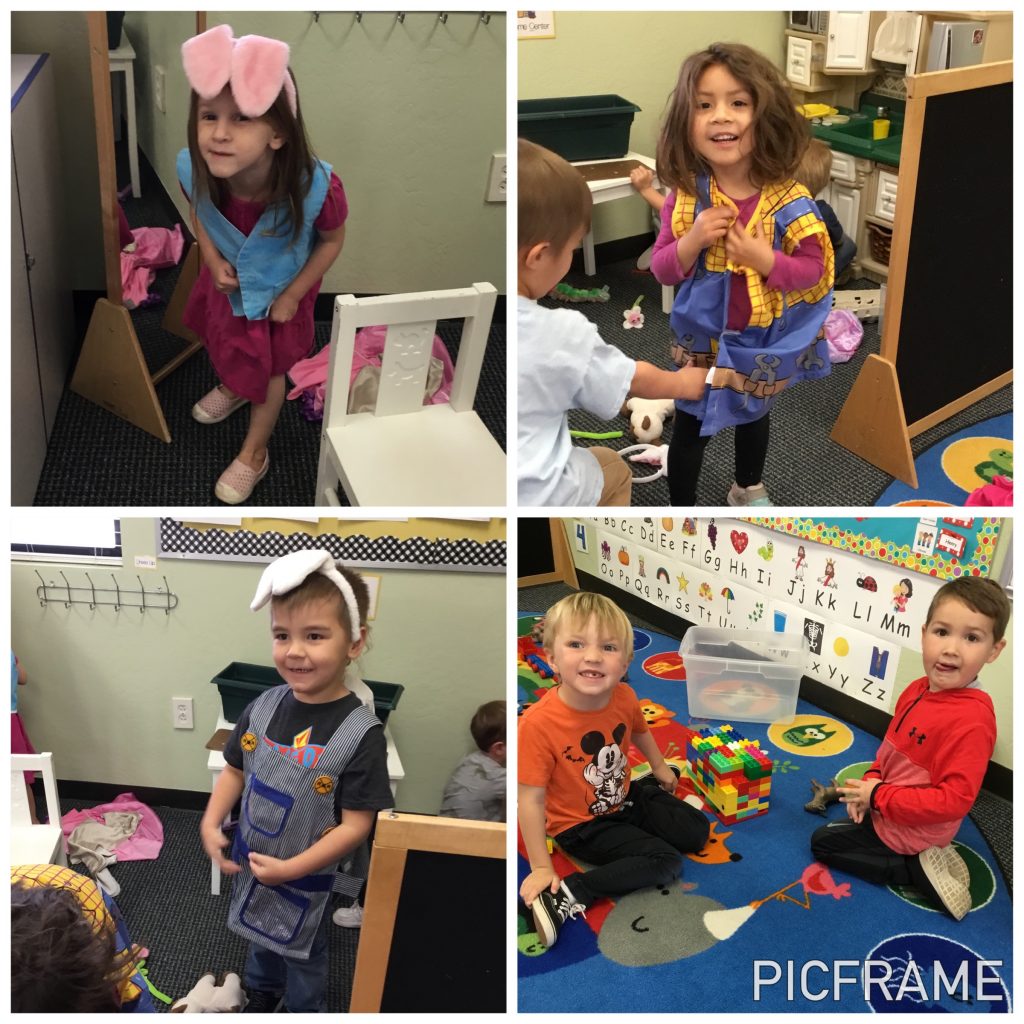 Center time was extra fun this week with dress up and blocks!
PreK
The kids love having new toys to play with outside. Balancing eggs on spoons, and playing "chicken coop" were popular choices at recess!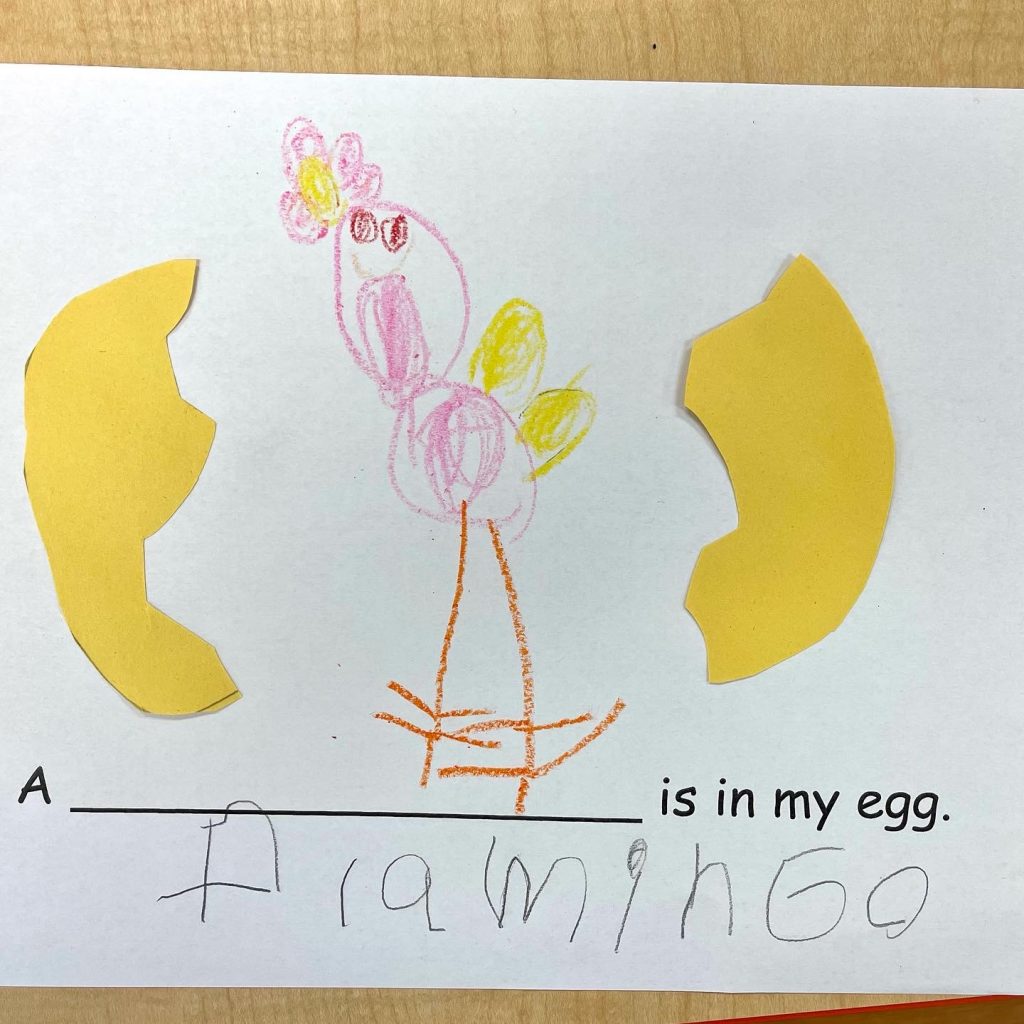 It was so fun to learn about all the different animals that hatch from an egg.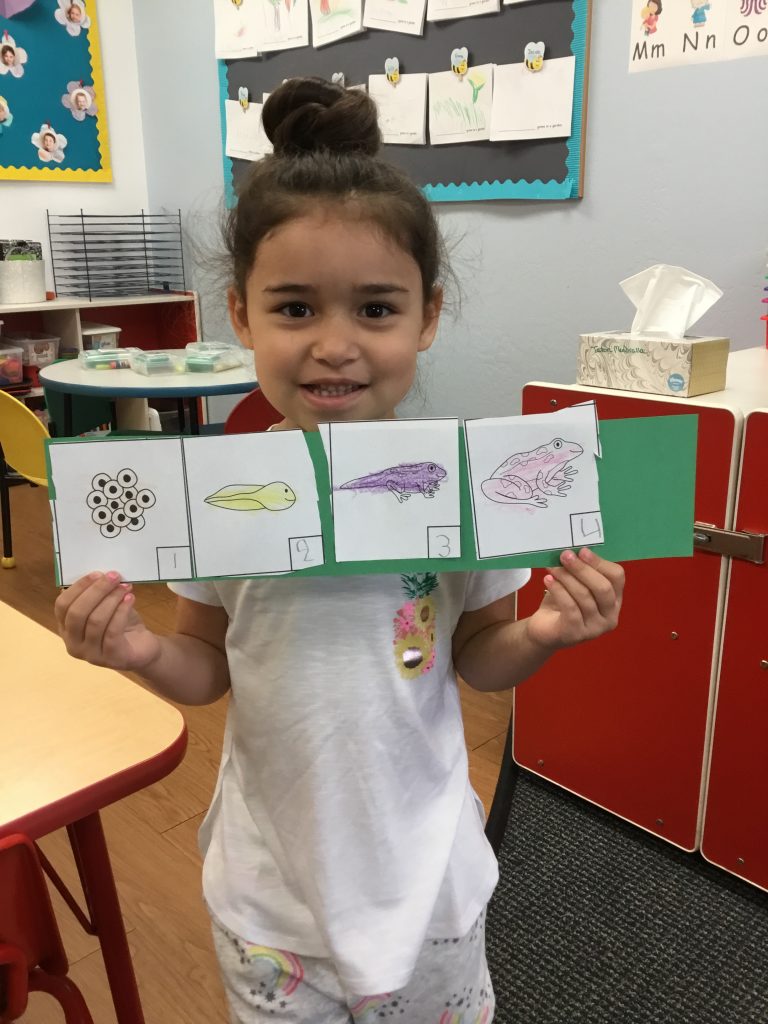 We even learned about the life cycle of some of those animals.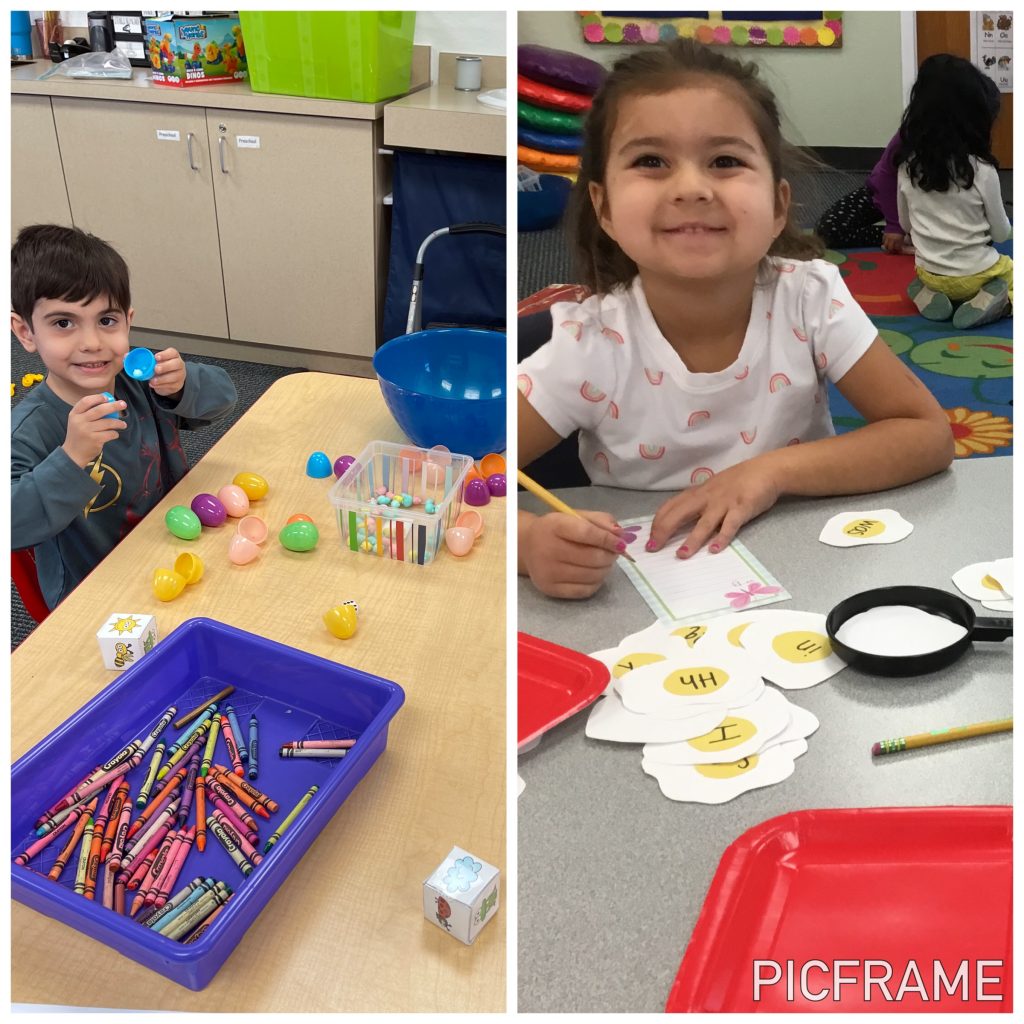 Our students are working so hard at independent centers. This week, they loved "cooking" letter eggs, and counting chicks and frogs in plastic eggs.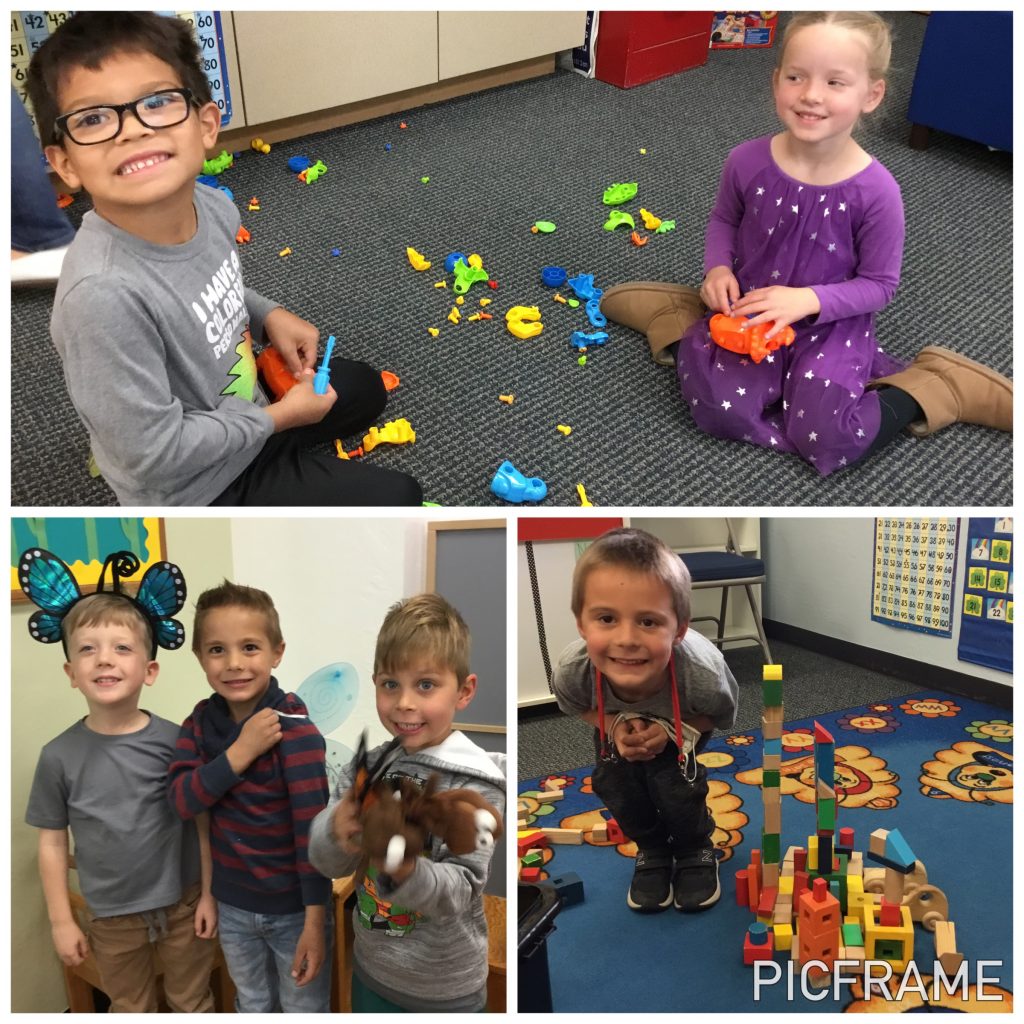 And of course dress up and blocks happen in PreK too!
Lunch Bunch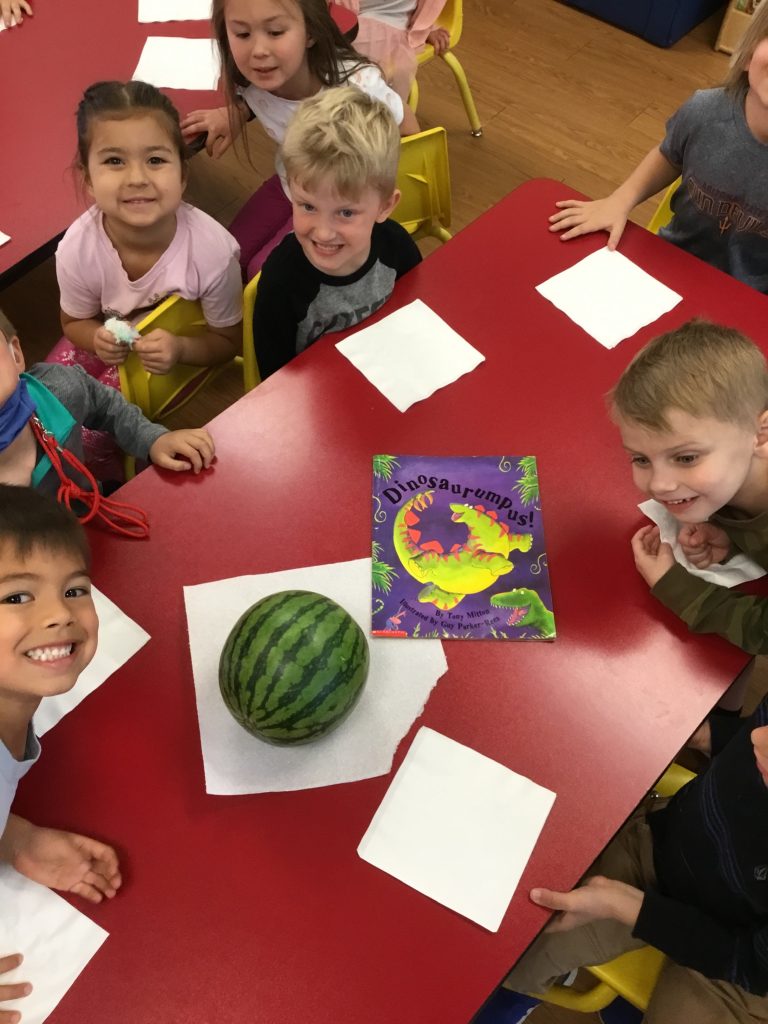 After hearing the story, Dinosaurumpus!, our Lunch Bunchers had a great time hunting for this dinosaur egg!
Have a great weekend!