The weather heated up this week, but we still had so much fun outside!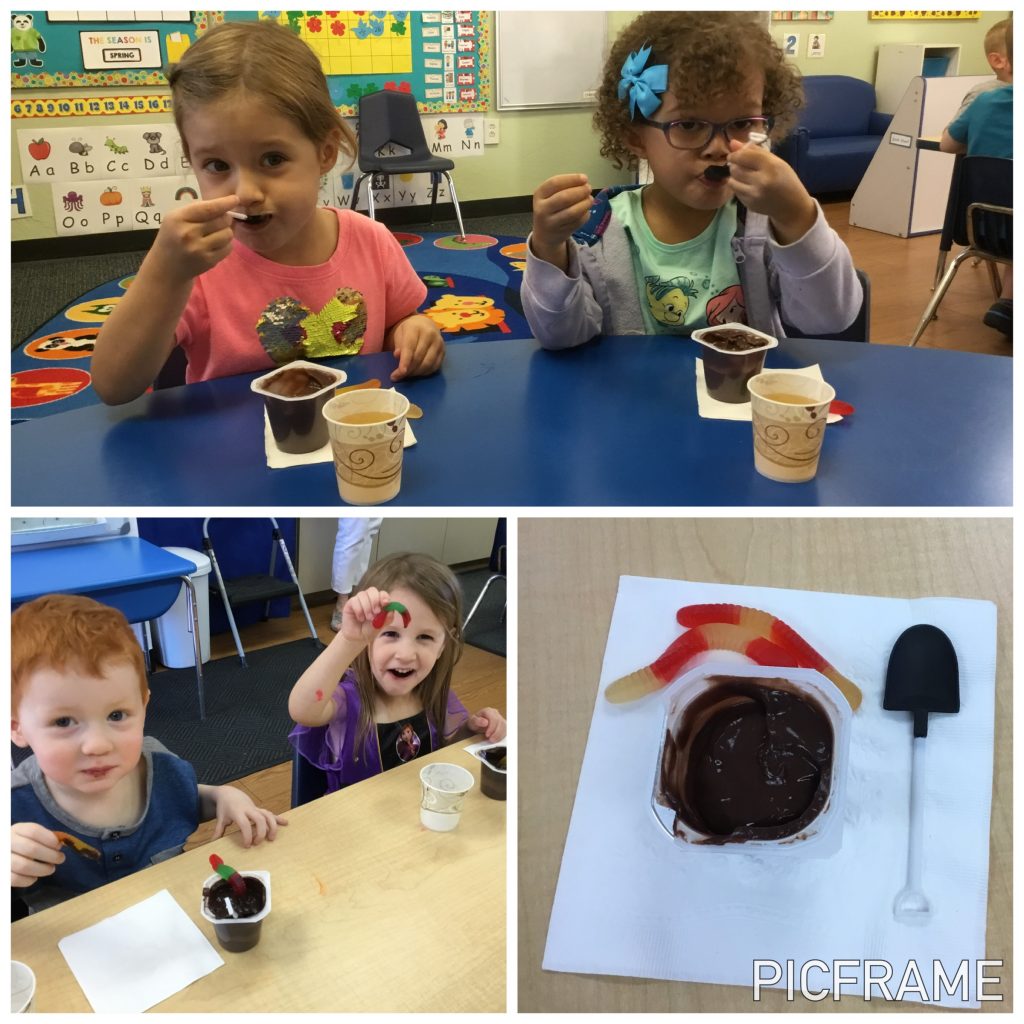 We had so much fun this week getting ready for Easter, learning all about gardens, and the letter G! There was even a special "dirt cup" snack! How cute are those spoons?!
3s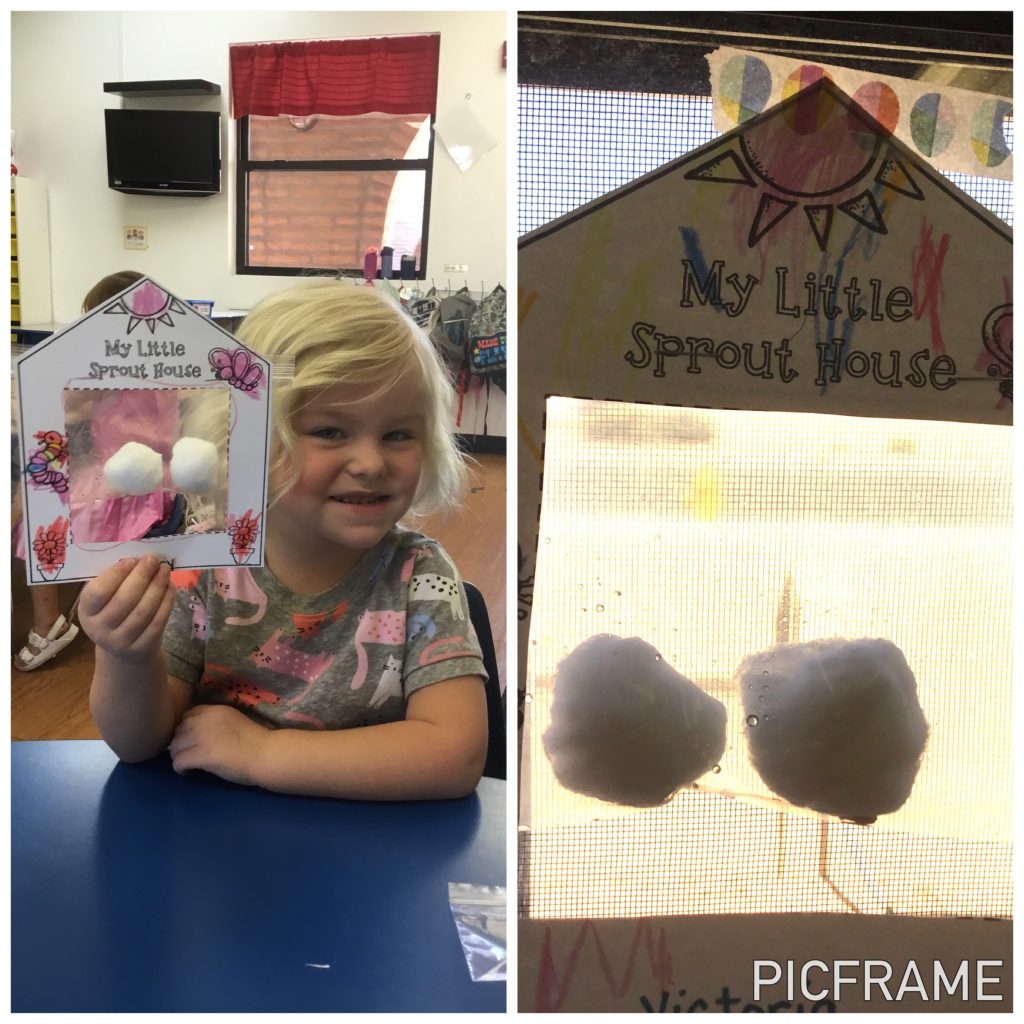 Our 3 year olds are going to see science in action as they watch their seeds sprout!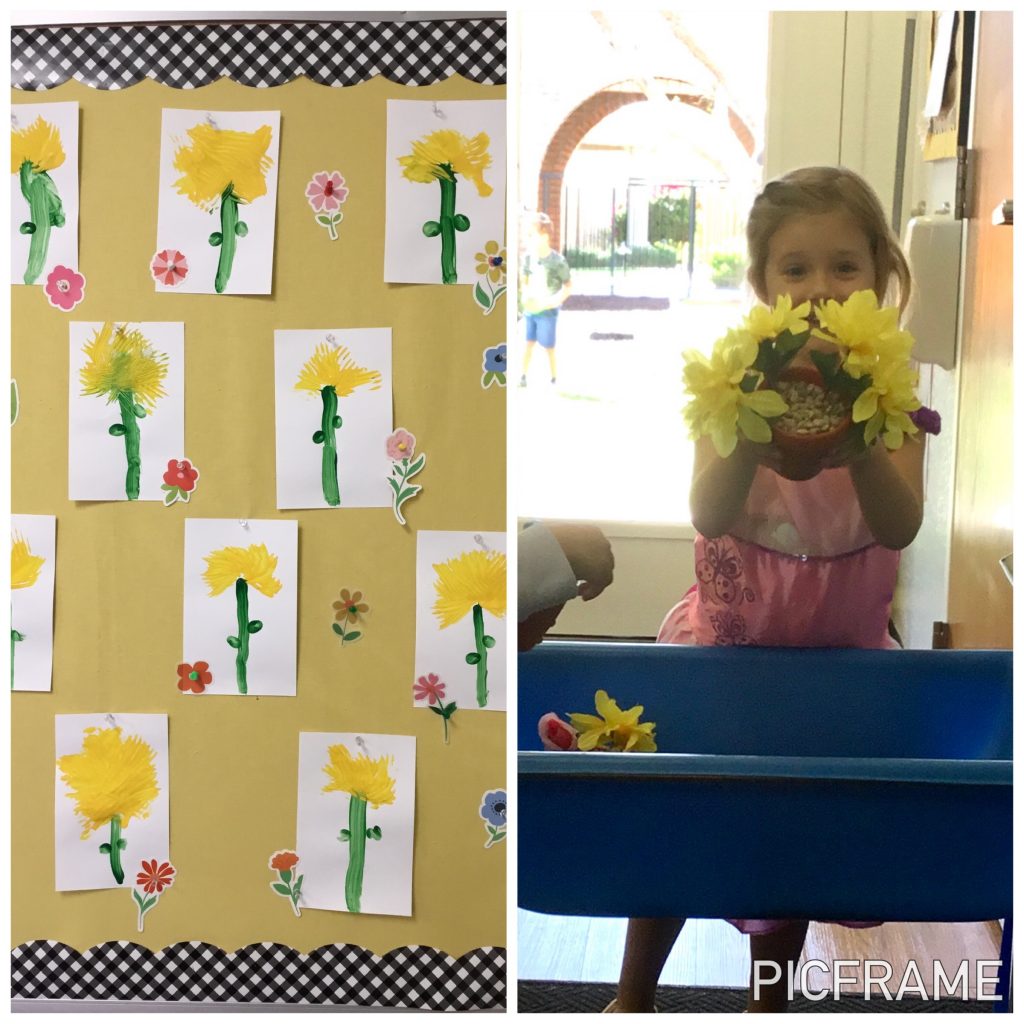 Garden themed art work and dramatic play is always a favorite!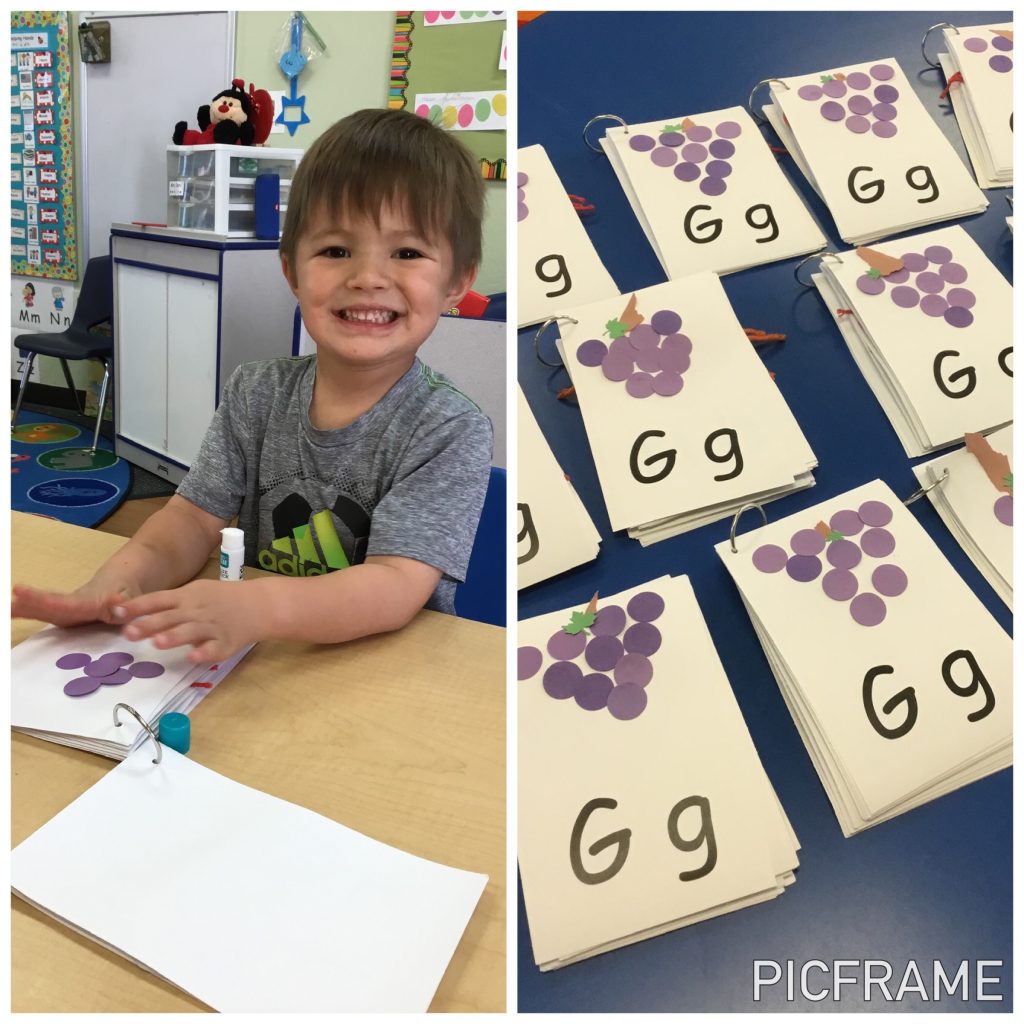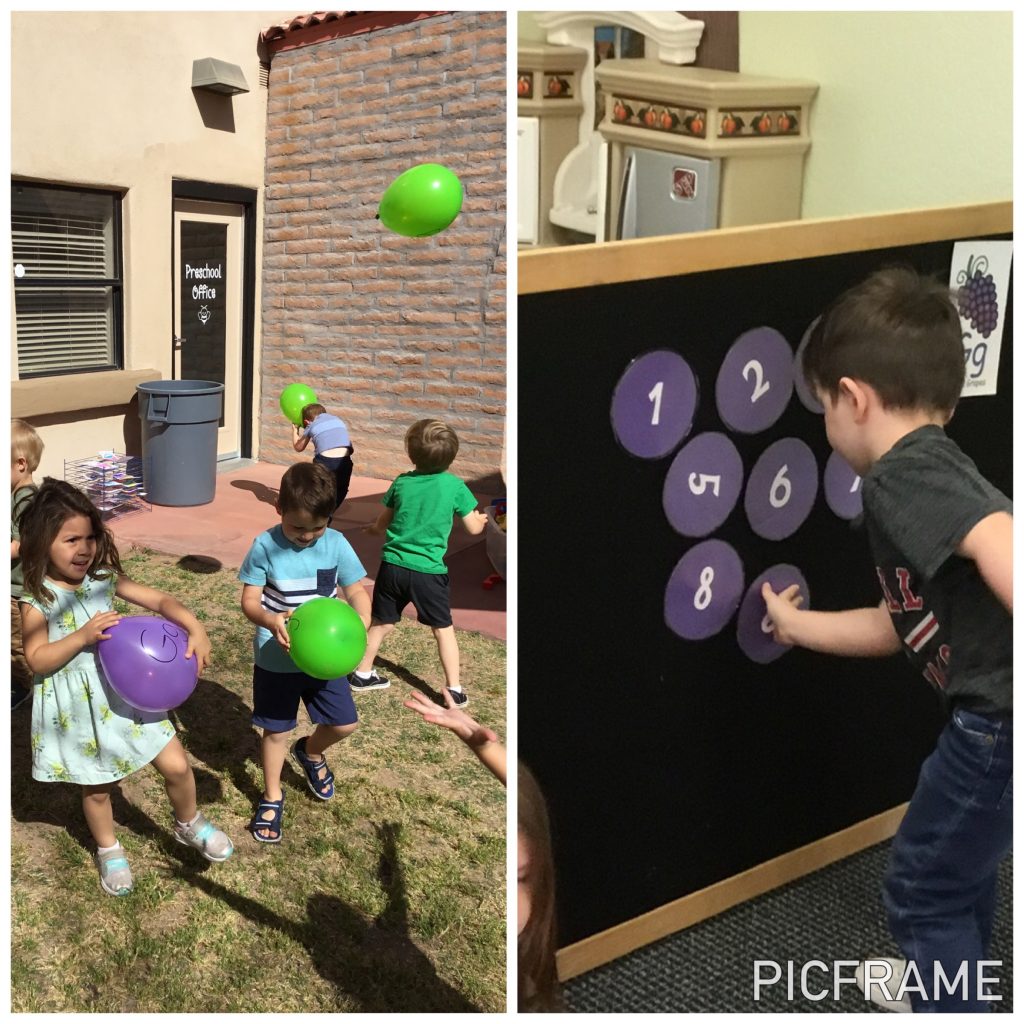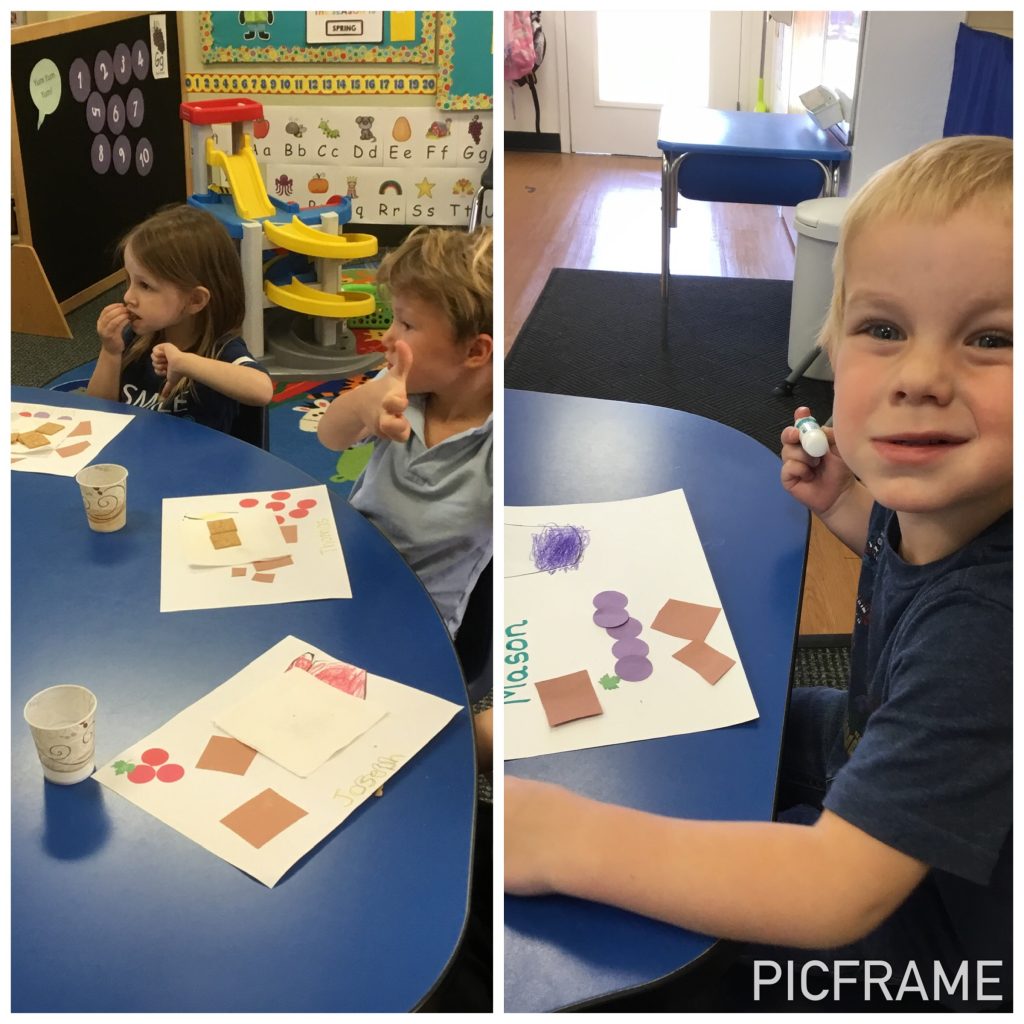 "G" is for Grapes! Making a grape bunch is great for fine motor practice, and counting. Most children would agree that balloons are a fun surprise, but making them "grape balloons" makes them extra special at recess! We even had a special Easter snack of grapes and crackers!
PreK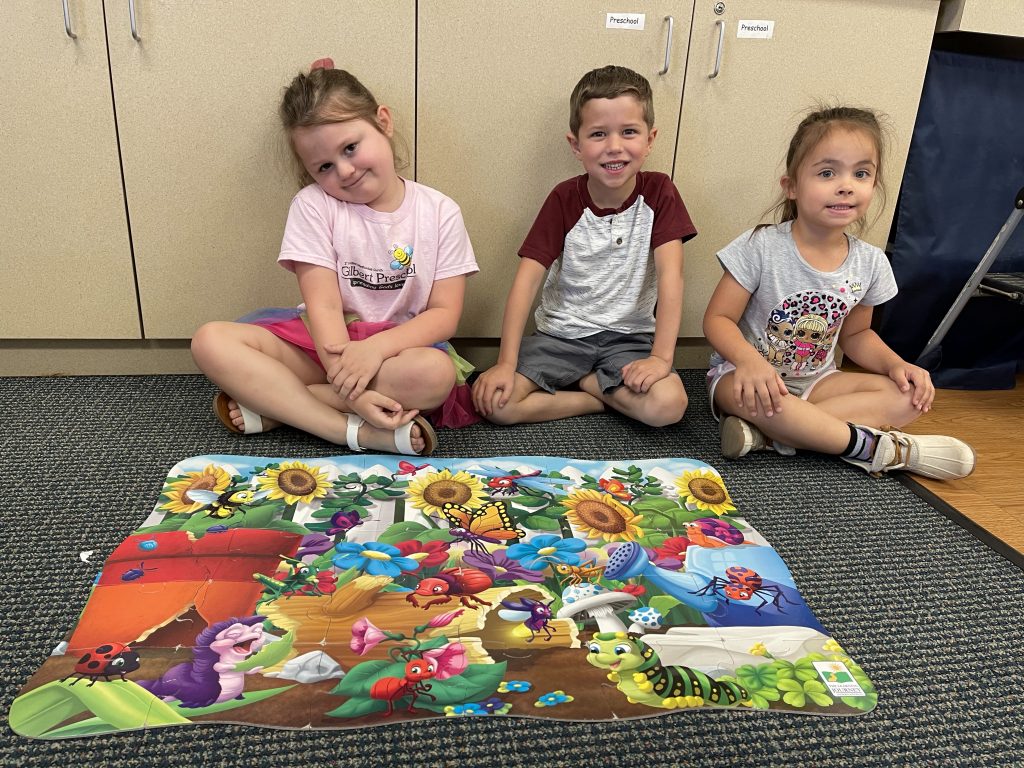 As the year goes on, our students have really started enjoying floor puzzles. They are so excited when they finish one. When doing a puzzle, they are working on reasoning and spacial skills, as well as working as a team!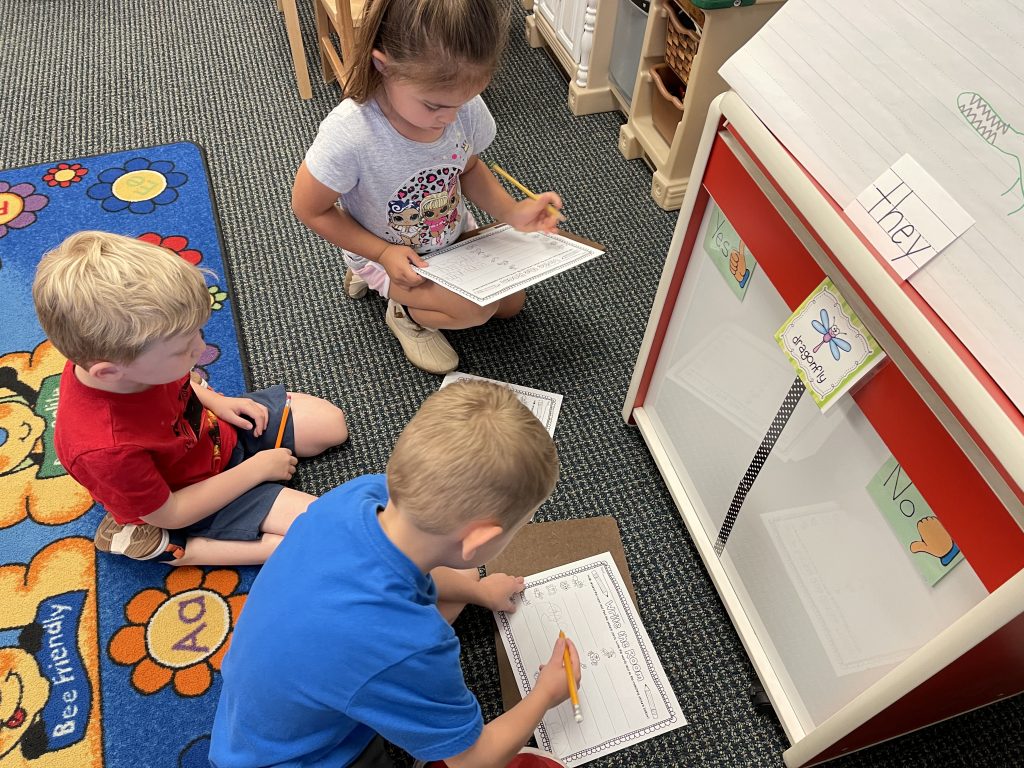 Any time you can get kids up and moving is a win! This "Bug Write the Room" is a perfect activity for this. Teachers "hid" bug cards around the room. Students would hunt for them, and then write the name of the bug they found!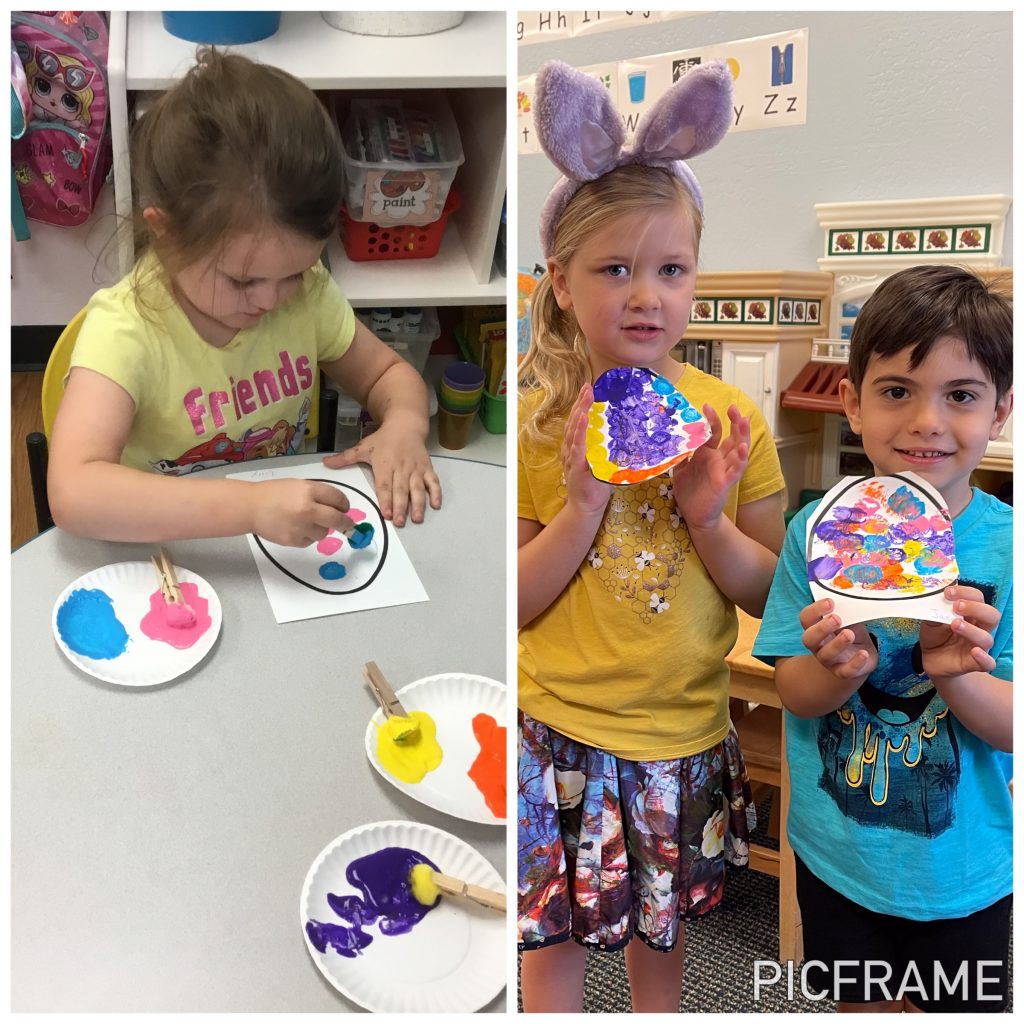 Painting with different objects makes painting extra fun. We love how these eggs turned out using Pom Poms to paint them!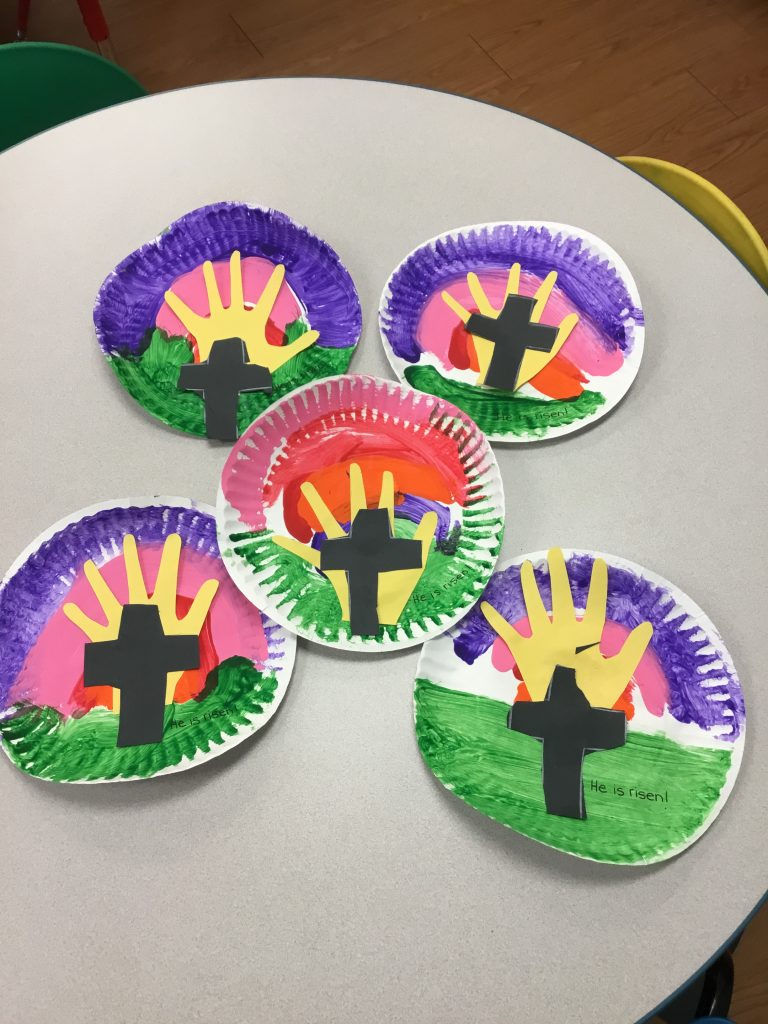 "He is Risen!" These Easter art projects are always so special and beautiful!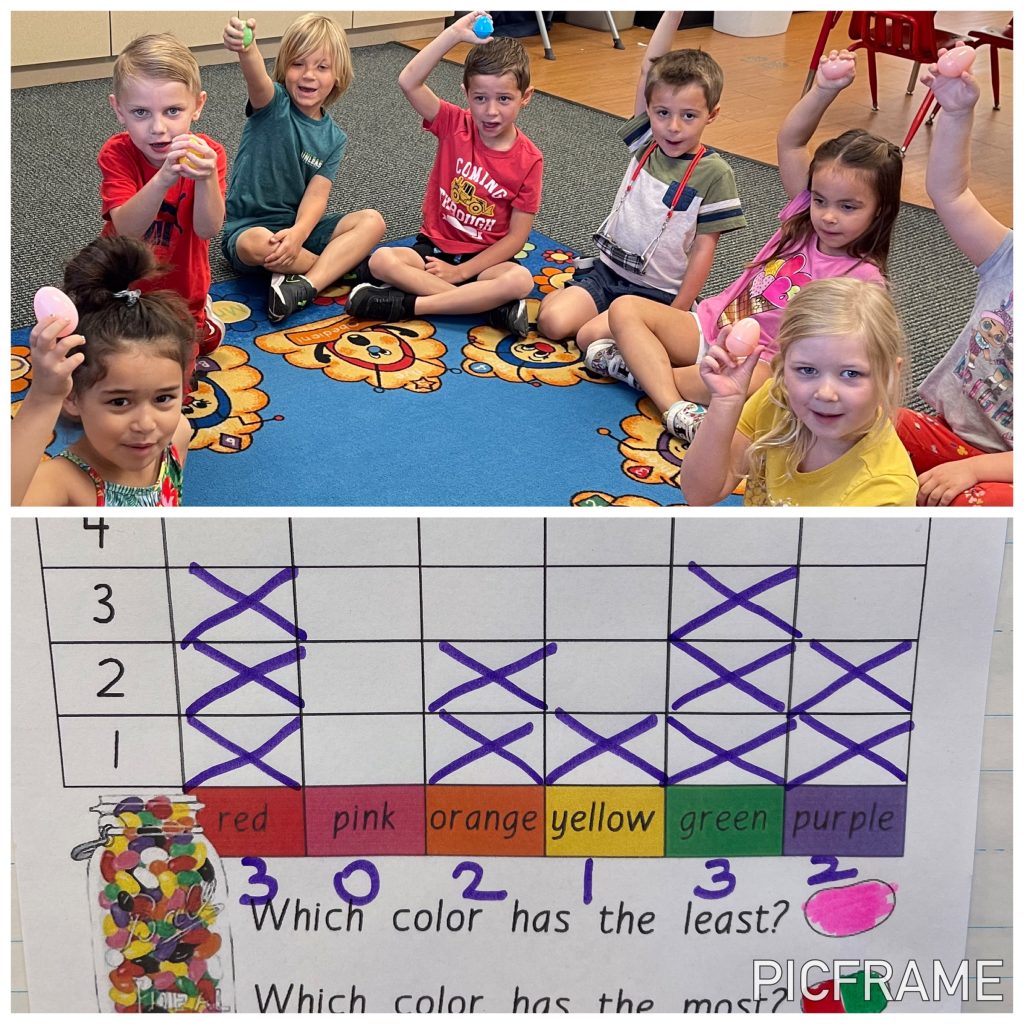 Jellybeans are great to practice our graphing skills! We practiced being patient with opening our eggs, and were excited to see what color jellybean we got. We then graphed and counted as a class and talked about least and most.
Lunch Bunch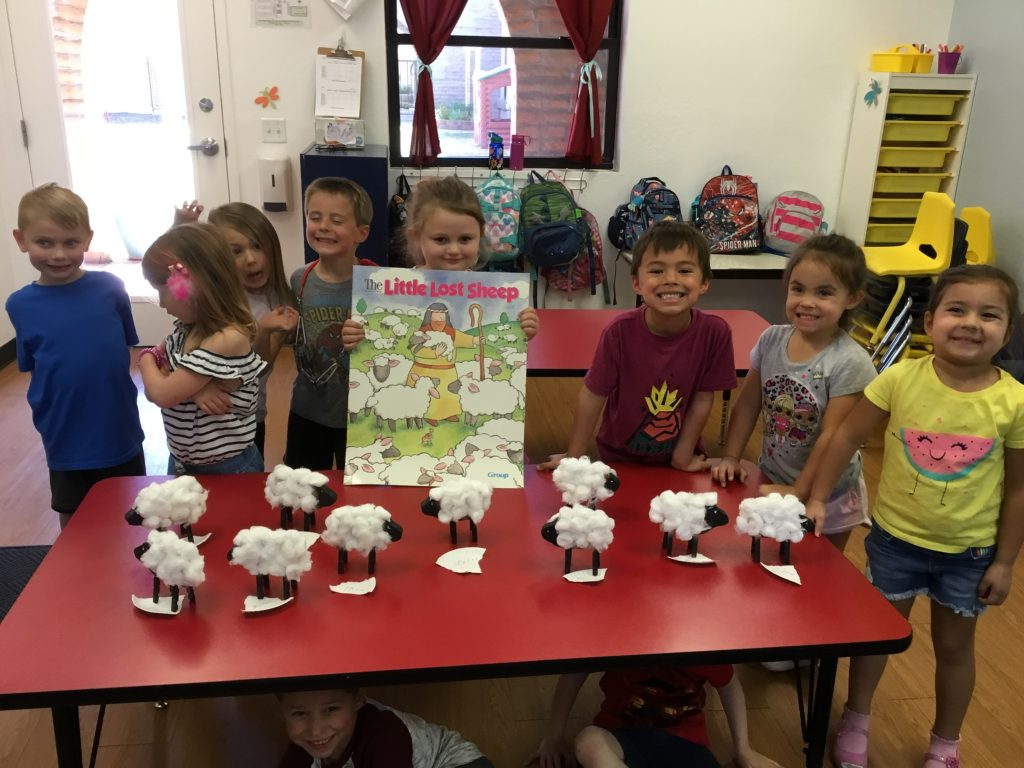 Our Lunch Bunchers read the Easter Story and made these adorable sheep!
We hope you all enjoy this holiday weekend and have a blessed Easter!