Hello! We are moving right along and having so much fun in our classes! This week, or school wide bible verse is "All things were made by God." – John 1:3. Our classes learned about all of God's amazing creations. Enjoy your peek into our week!
3's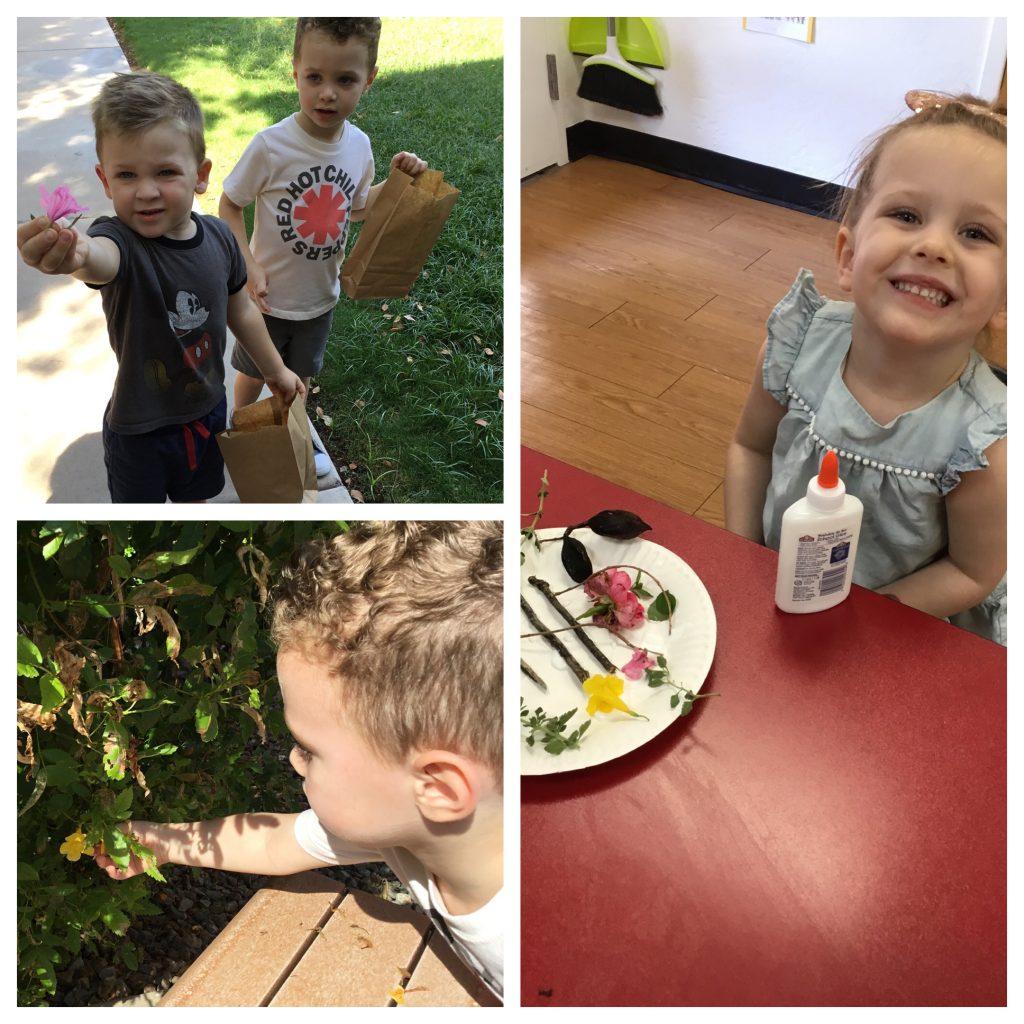 In chapel and our classrooms, we learned that God made all the nature we see around us. Our 3's had fun going on a nature walk and collecting items for their nature collage.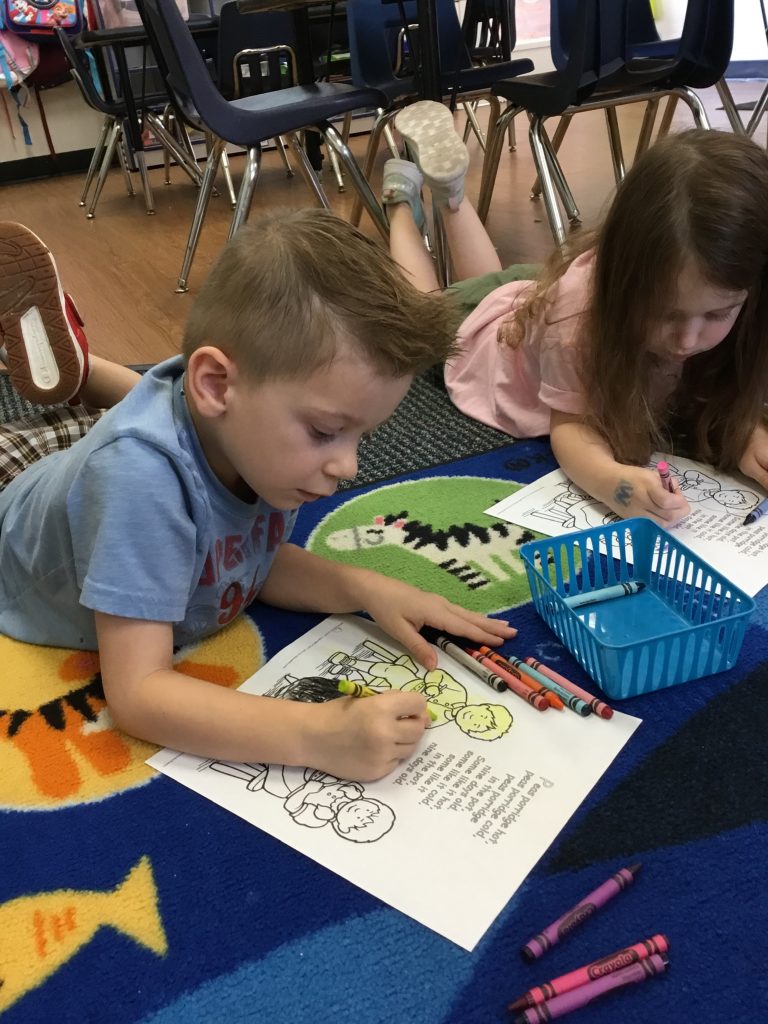 Nursery rhymes are perfect for "music and movement" and a great introduction to rhyming words!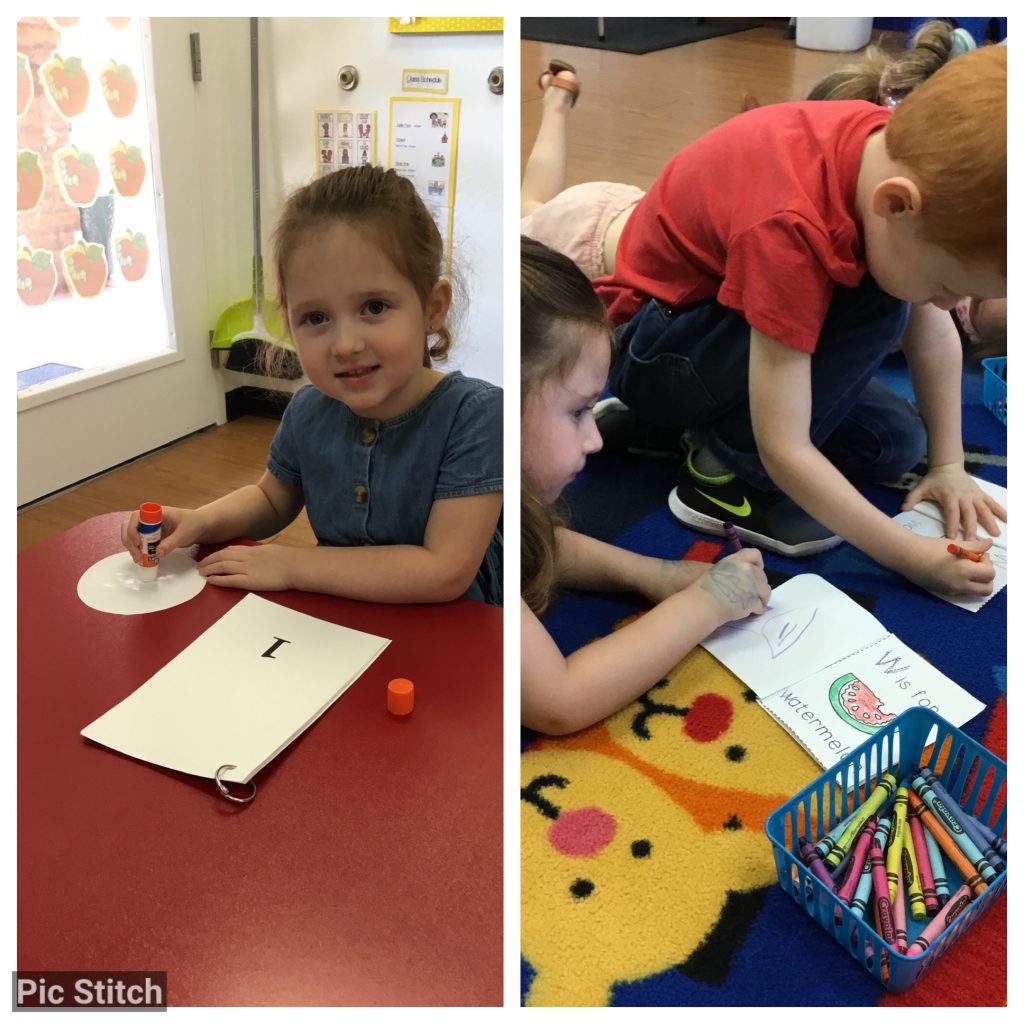 Each week, we focus on a number and letter. Did you know coloring on your belly is great for development of core, and shoulder muscles, which leads to fine motor development? It's amazing how God made our bodies to work together!
PreK
PreK students worked hard on their creation projects. The project showed what God made on each day.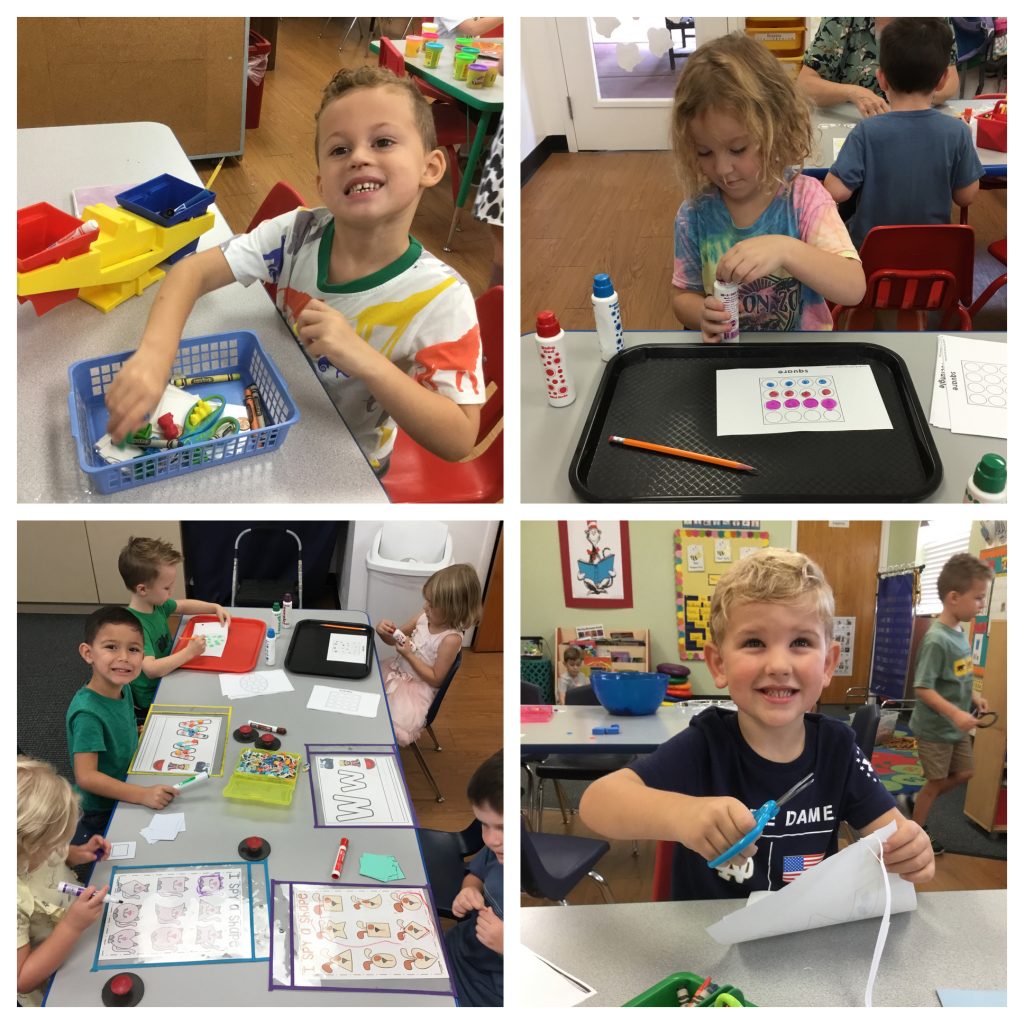 All of our classes enjoy free flowing centers. Students choose what centers they want to spend time at and work independently, with other students, and with teachers. These centers help reinforce concepts we are learning in class (letters, numbers, shapes, etc), develop fine motor muscles, provide opportunities for imaginative play, as well as opportunities to practice sharing and cooperative play.
Lunch Bunch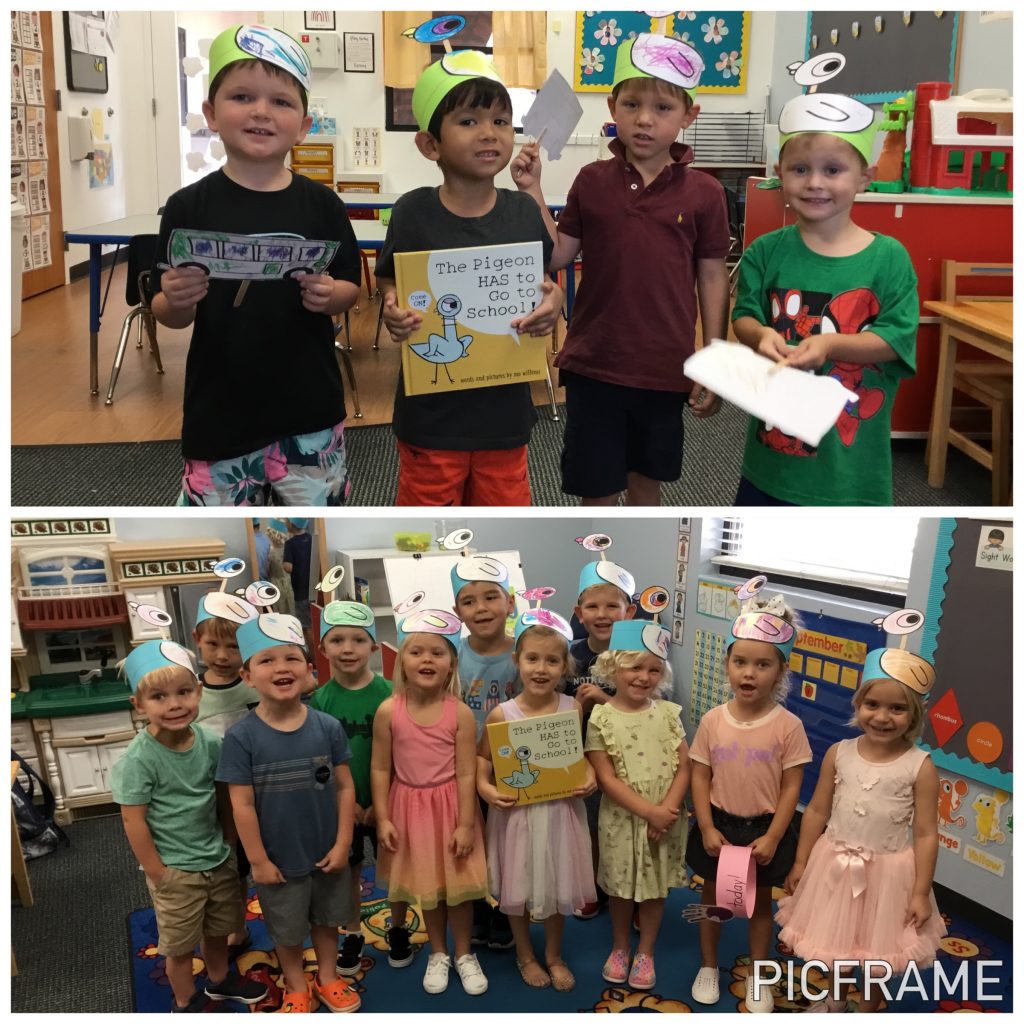 Lunch bunch is an optional extension to the school day. Students eat a packed lunch from home at school, hear a story and make a corresponding craft/project, and have some extra play time with their friends. This week we read "The Pigeon HAS to go to Schoo!"
Enjoy the weekend!