Hello! What a busy week! Our teachers are busy completing fall assessments for their students. These assessments give us, and parents, something tangible to look back on when seeing all the amazing growth their child has over the school year! Even though assessments are happening, there was still plenty of fun and learning going on!
3s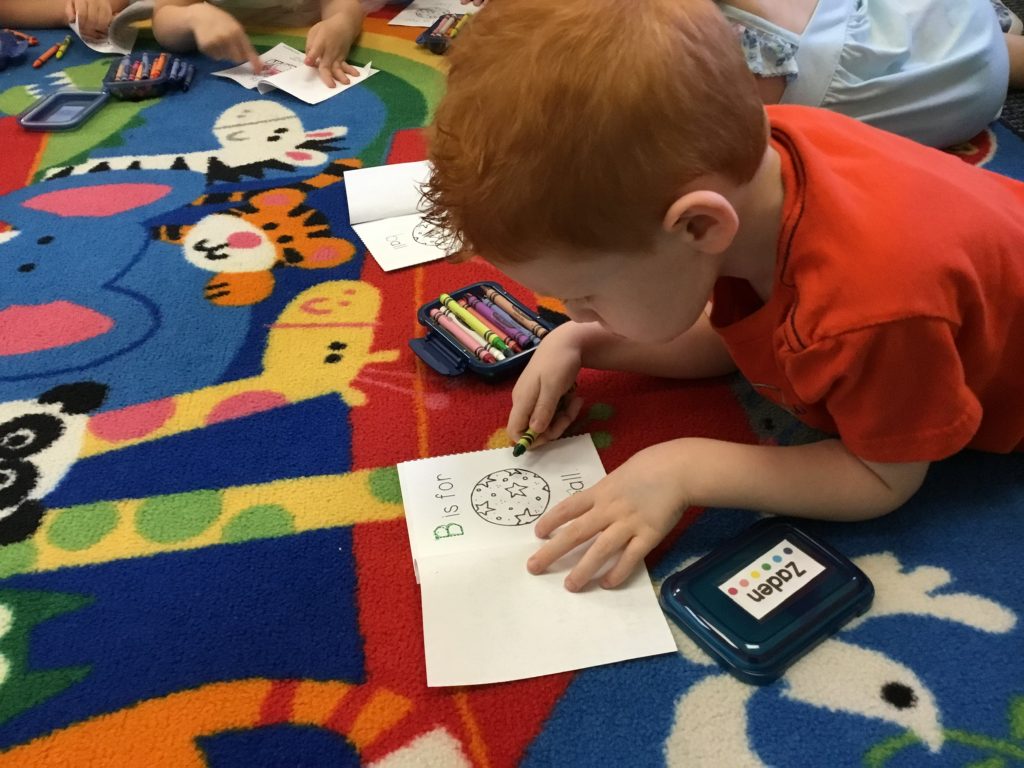 We have been busy learning about the letter "B"! Students worked on their "B" books…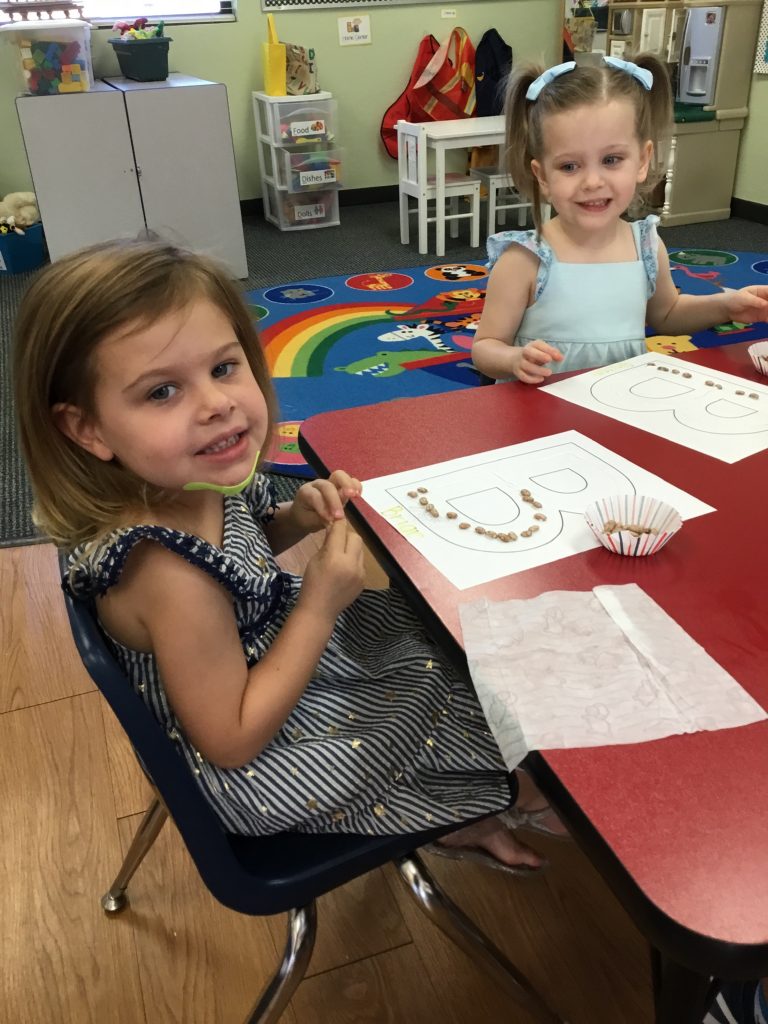 Glued beans on "B"…..(what a great activity to develop those fine motor muscles!)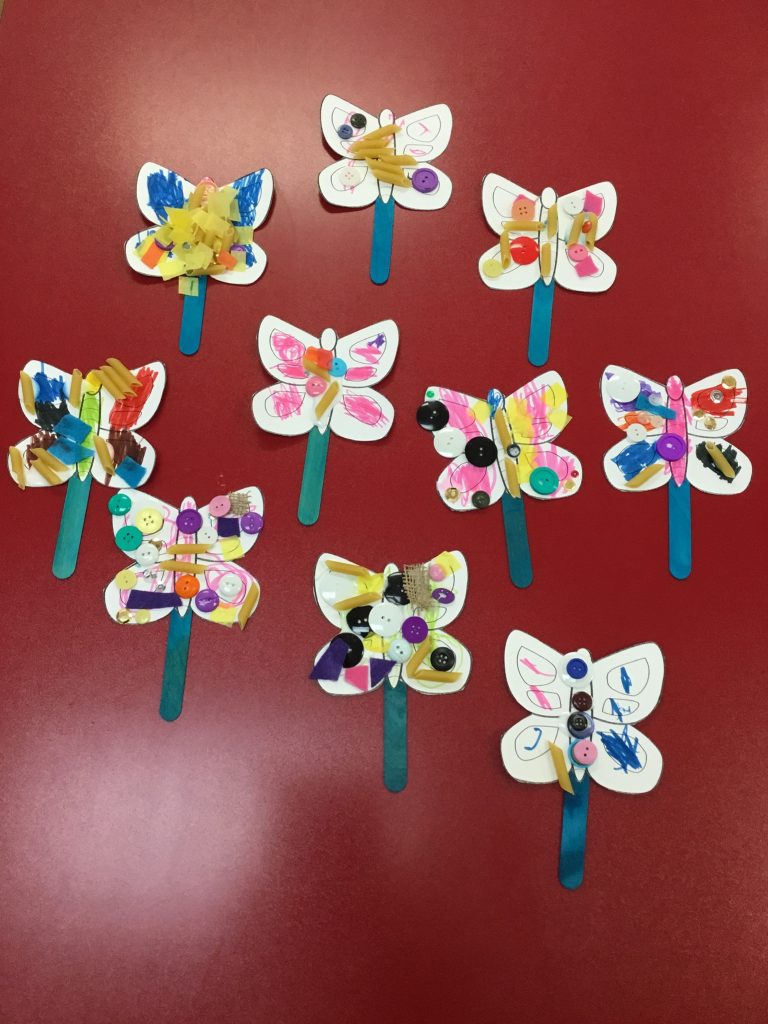 And made tactile sensory butterflies!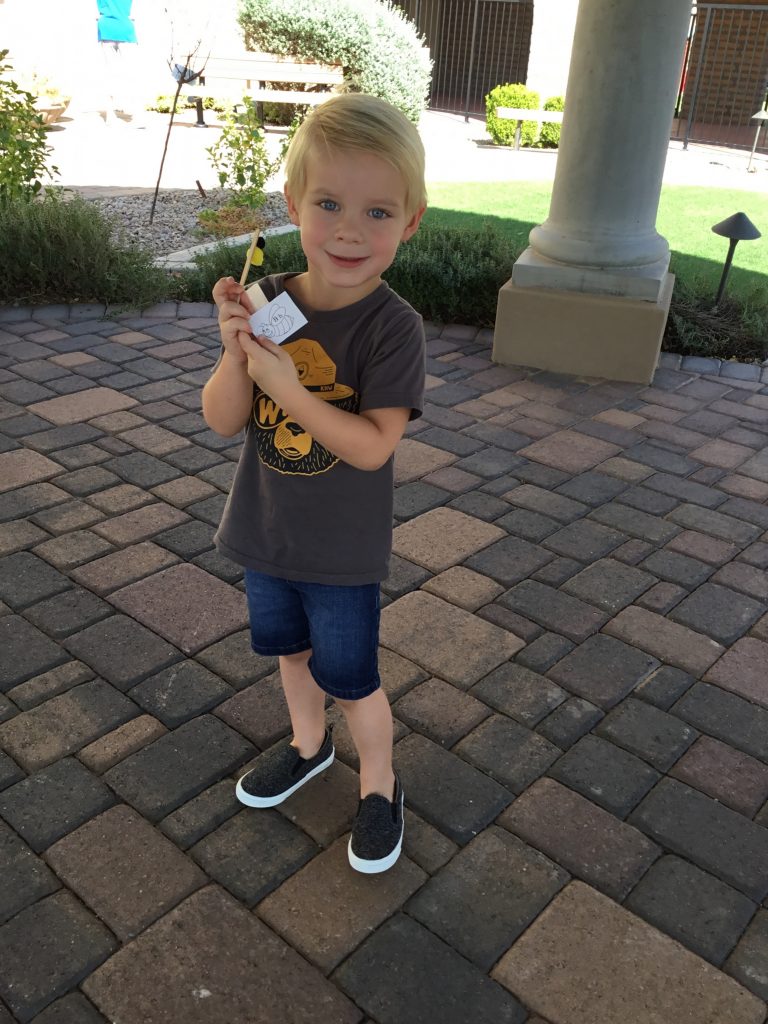 The favorite activity this week was going on a Bee hunt!
PreK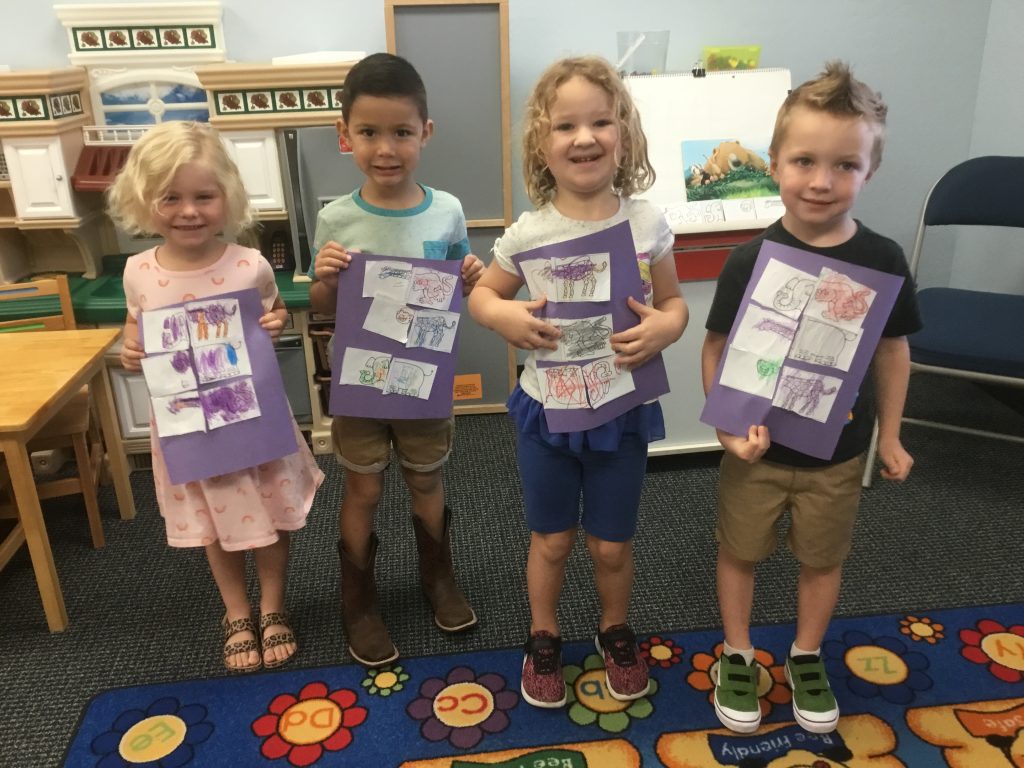 Our PreK students had so much fun using their imagination to make "mixed up" animals. The giggles they had when their teachers said they could make silly animals were priceless!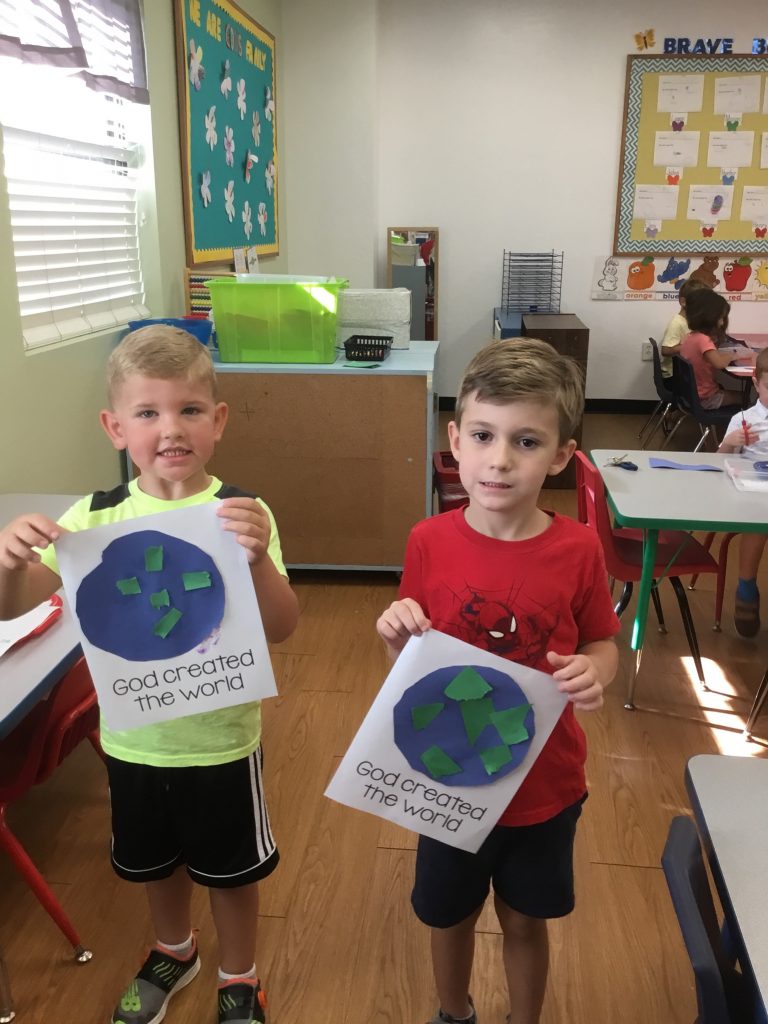 We are developing our ability to follow multi step directions! Students first cut a circle, glued it on, tore pieces of paper, and glued again. (Tearing paper is another great fine motor exercise!)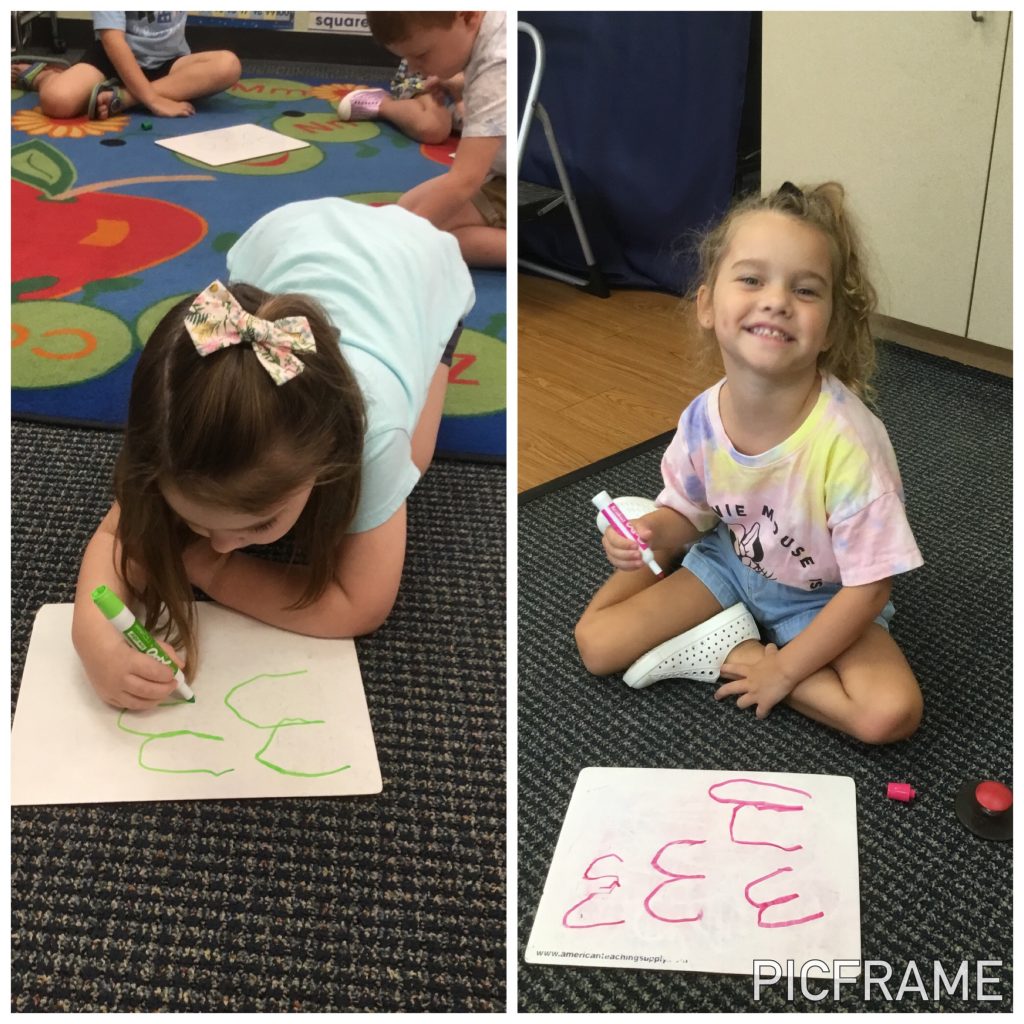 Whiteboards are fun to write on! They are great for learning to write letters and numbers. The fatter marker is great to work on grip, and the way the marker glides, helps with formation.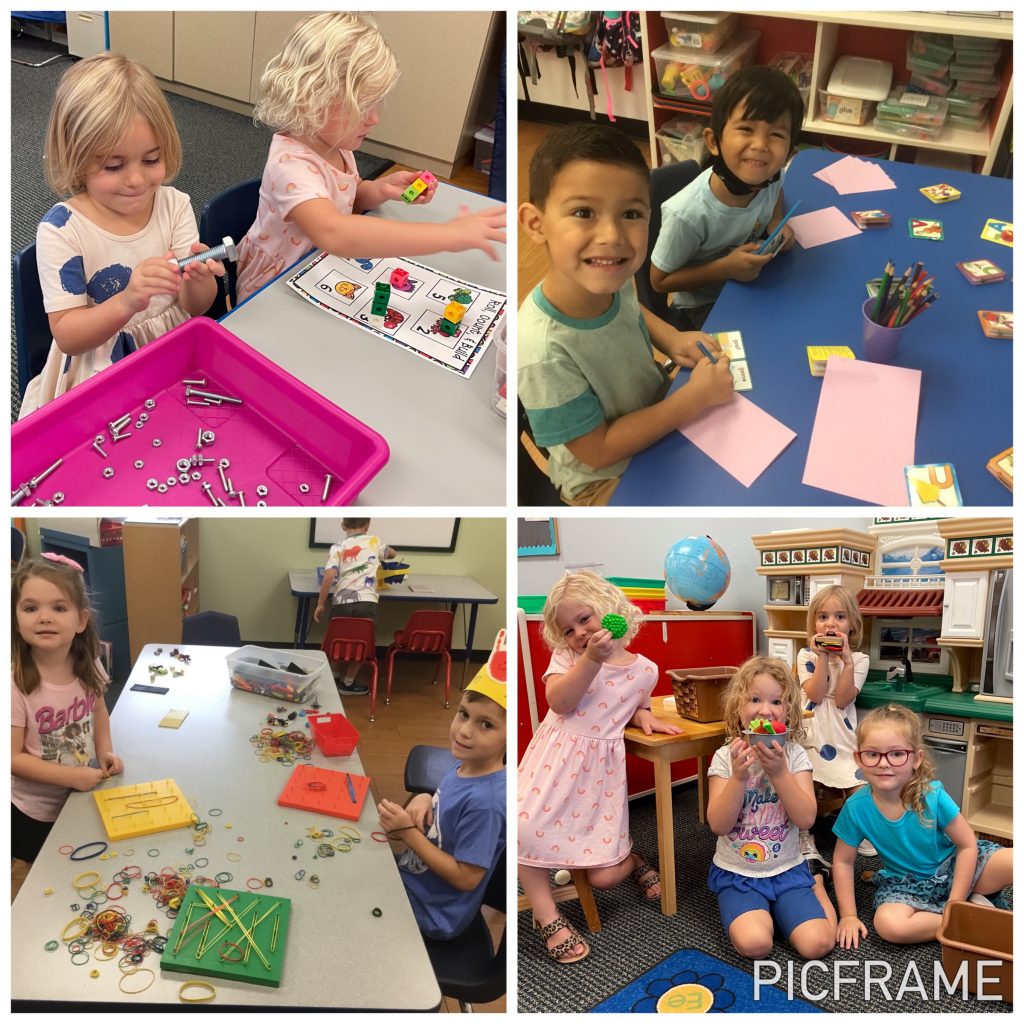 Lots of center time fun!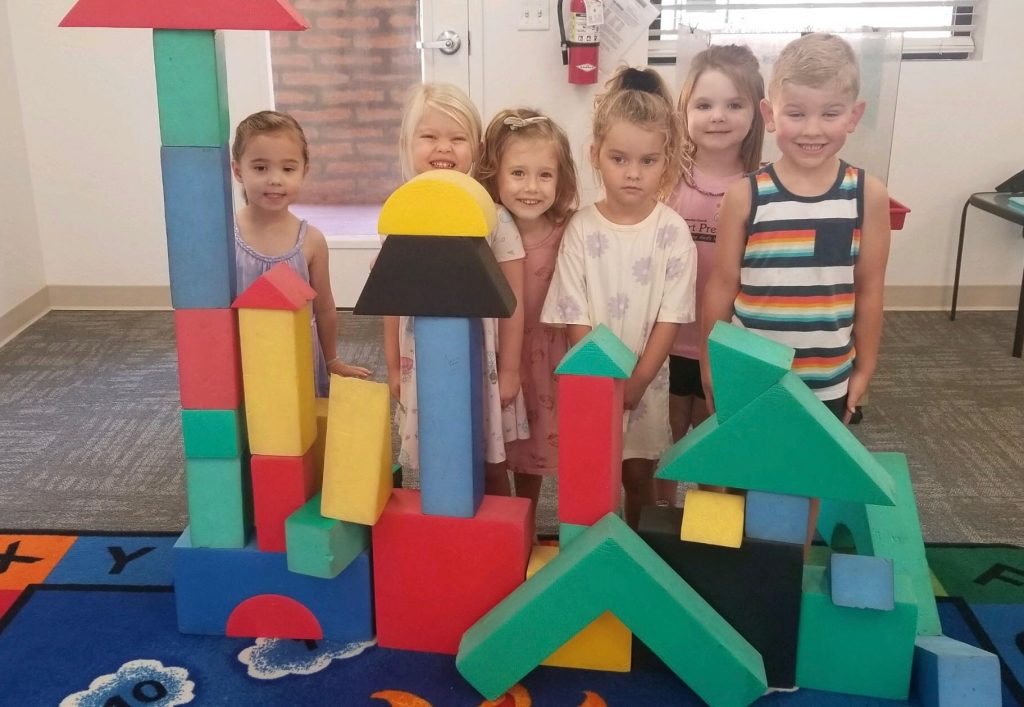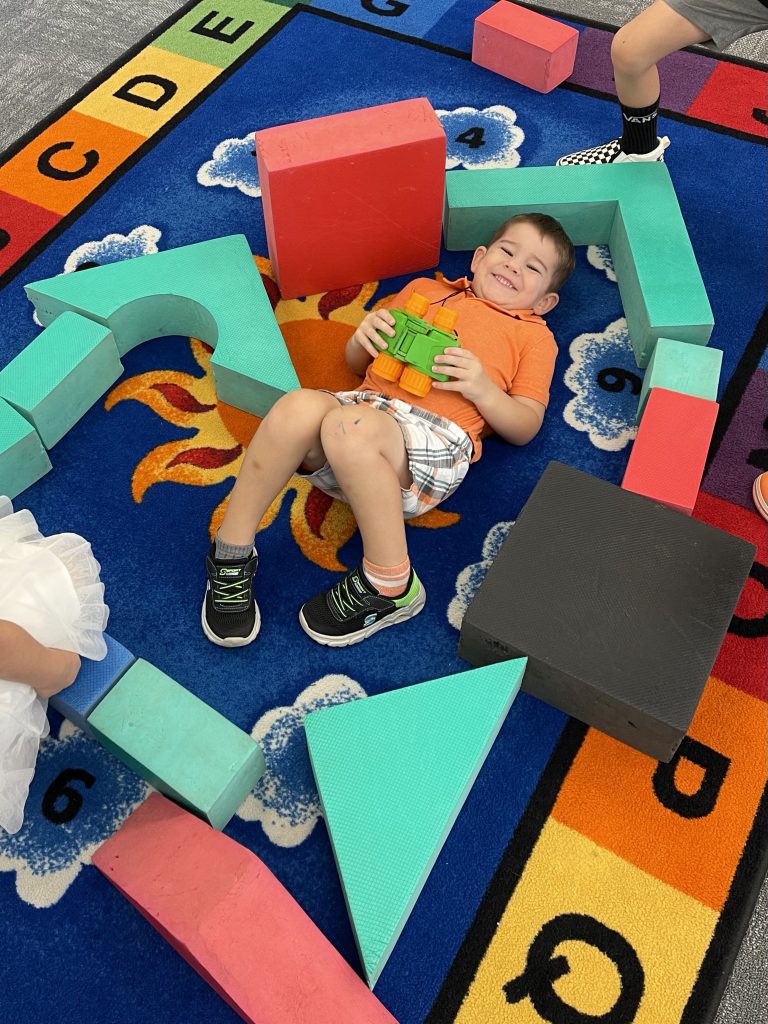 These large foam blocks were a hit during our indoor recess time! We made everything from large castles, to outlines of our friends. So much cooperative play happening!
Lunch Bunch
This week we read, "Pete the Cat and the Missing Cupcakes". Our Lunch Bunchers made their own cupcake and used puffy paint for the frosting!
To make your own puffy paint at home, just mix equal parts of white glue and shaving cream. And of course, sprinkles make everything more fun!
Enjoy the weekend and we will "see" you guys next week!