Chapel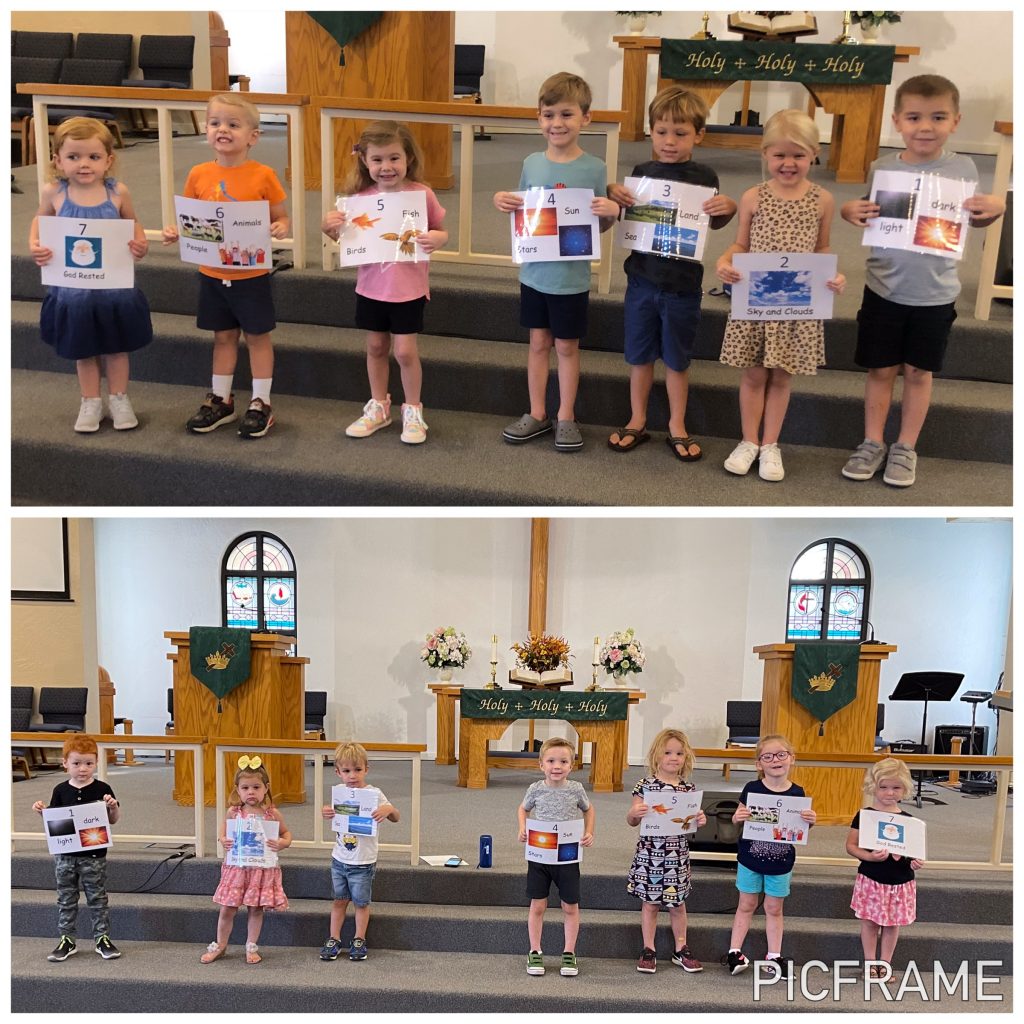 In chapel, we reviewed how God made the world in 6 days, and on the 7th, he rested. Out of all his wonderful creations, he loves us, the people, the most. We are all so special because God made us!
Garden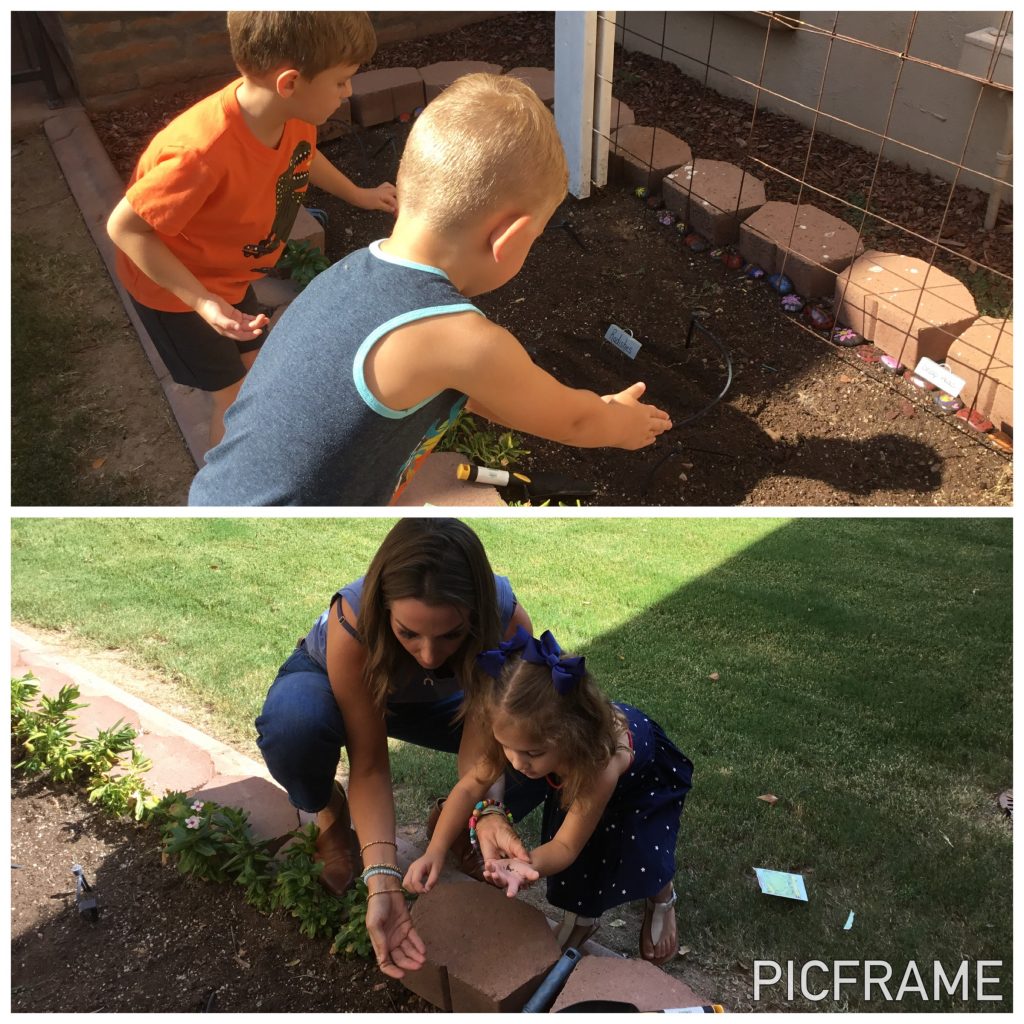 Ever year, our preschoolers plant a garden! They plant the seeds, help water, and watch it grow. This year we planted radishes, snap peas, green beans, lettuce, and tomatoes. We can't wait to watch it grow, harvest all the yummy vegetables, and taste them at snack!
3s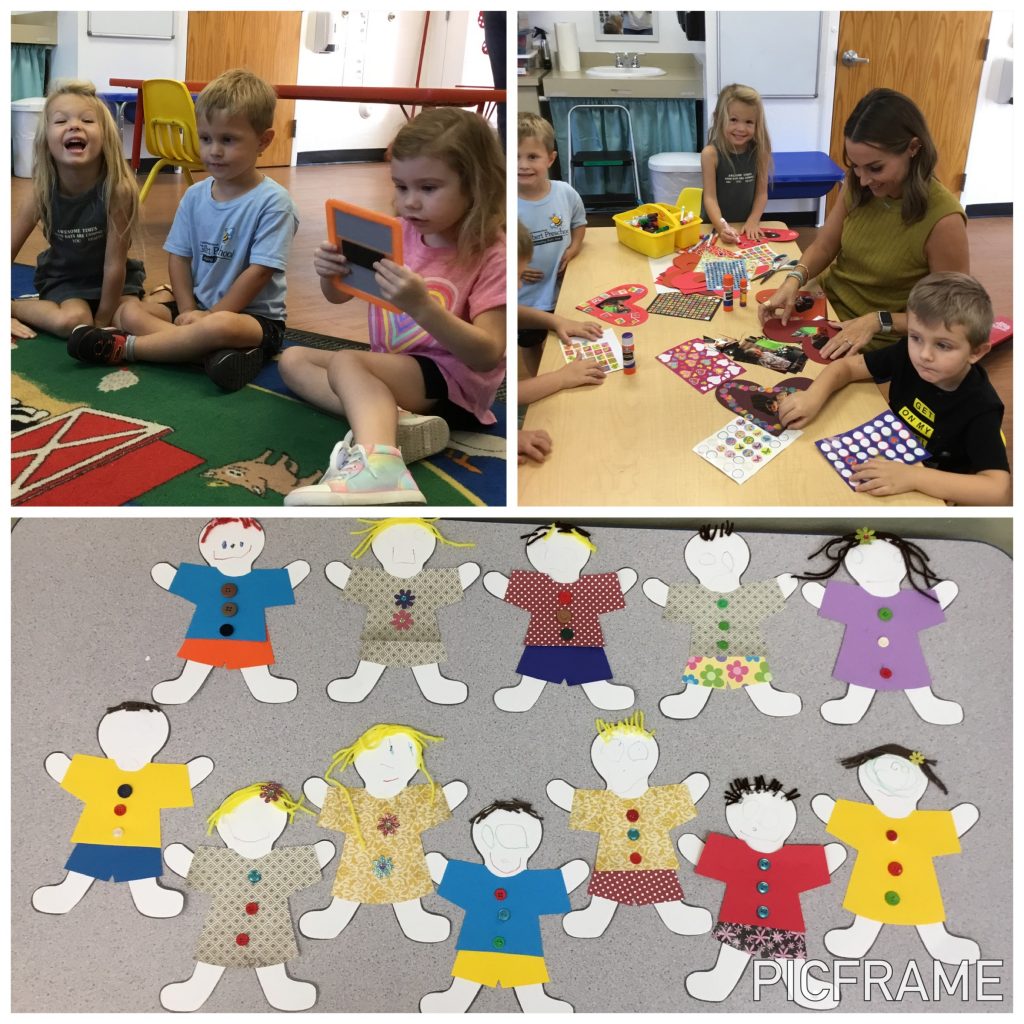 Our 3s were hard at work learning how they are all so special! They talked about all the special things that make them different and unique, made "I am Special" frames, and made "Little Me's"!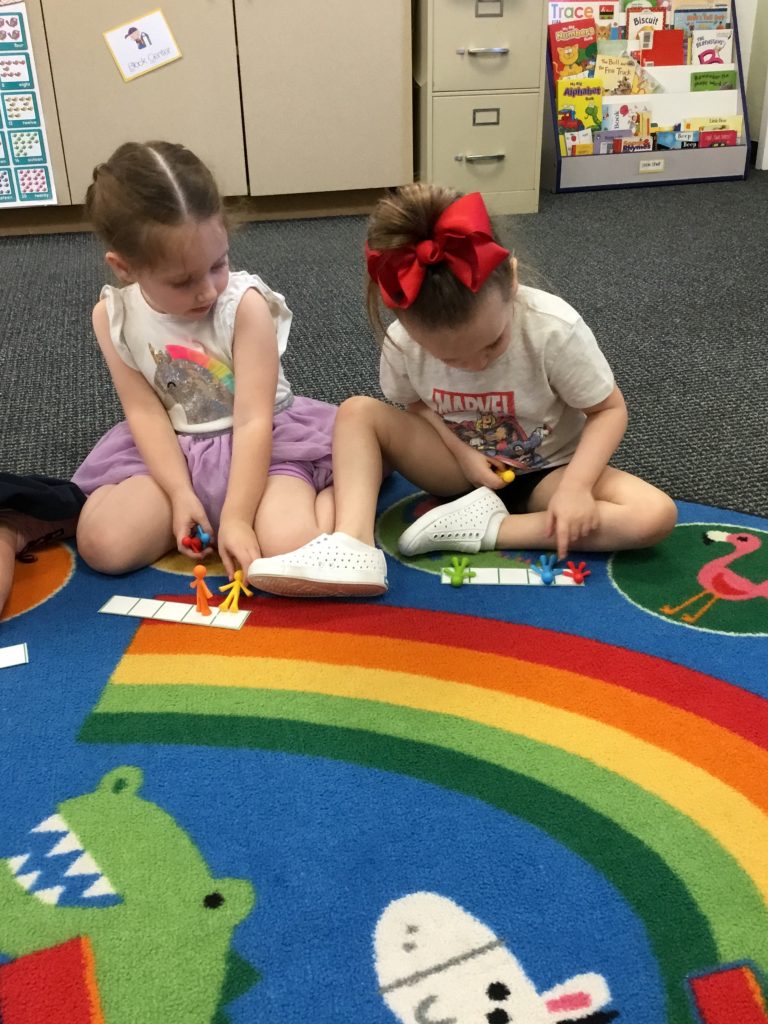 These little people counters are perfect to use for counting and patterning!
PreK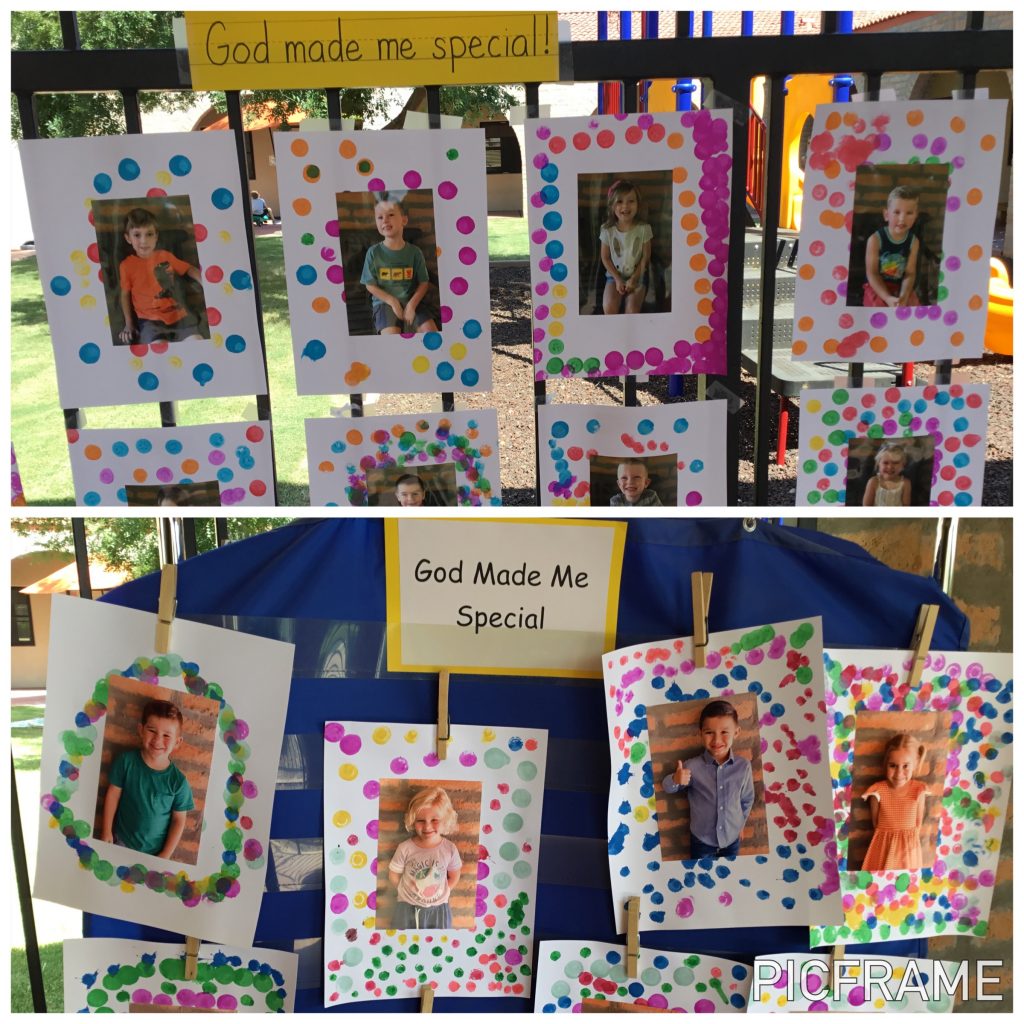 Our PreK students also made "God Made Me Special" frames…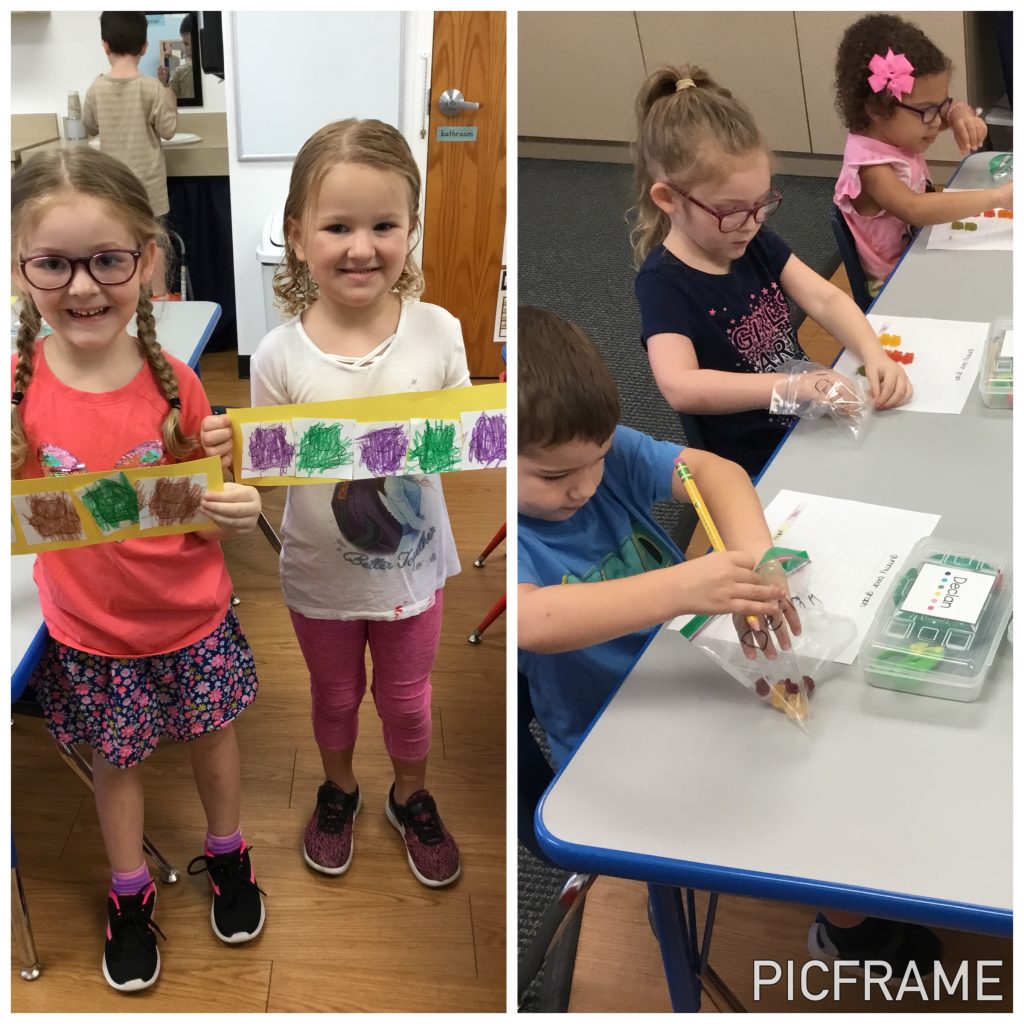 Made their own AB bear patterns, and graphed gummy bears! They couldn't wait to eat a couple after they were done graphing!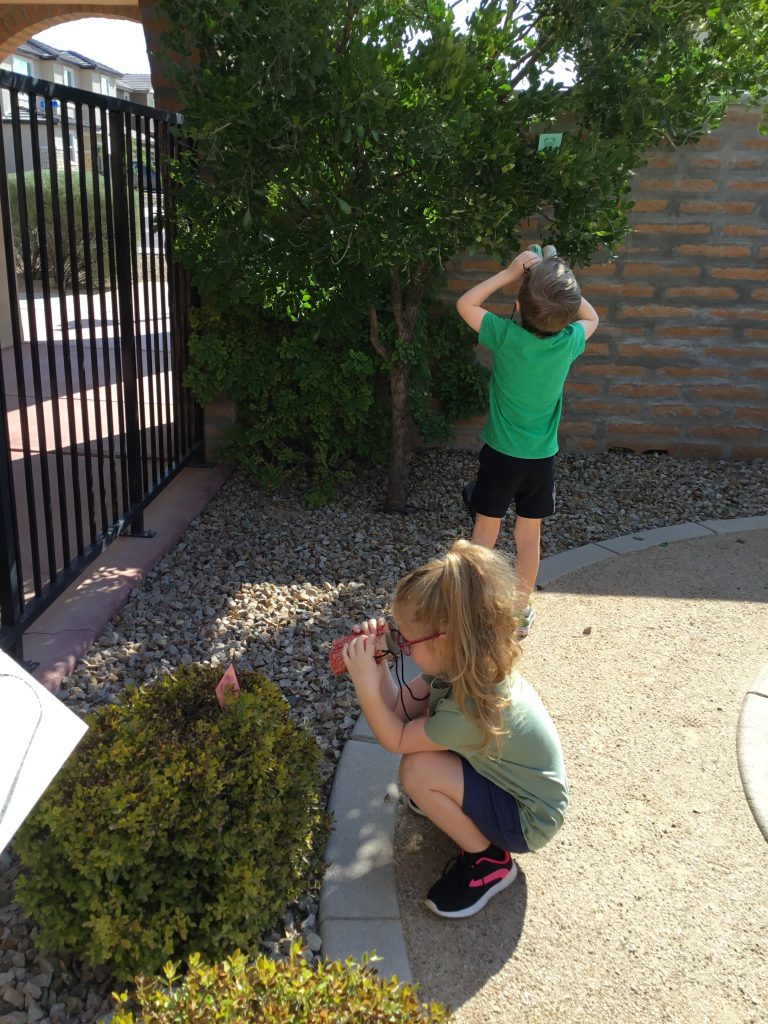 As fun as the gummy bears were, I think the favorite was when they got to go on a bear hunt! Students made binoculars and went looking for bears! As a special treat, they got to watch THIS video of author Michael Rosen reading his book!
Lunch Bunch
Our Lunch Bunchers heard a sweet story called "Ish". It's about a little boy who loves to draw. He gets frustrated and stops drawing when he can't get his drawing to look perfect. His sister helps him to see that his -ish (it looks flower-ISH) art is still beautiful!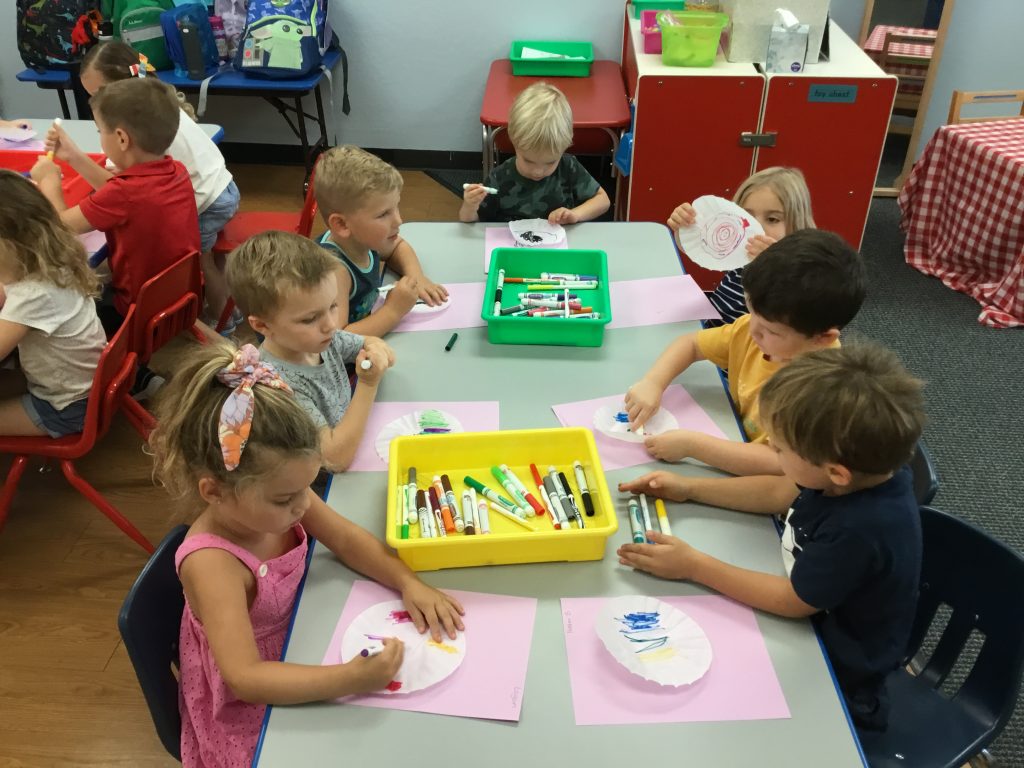 We made our own "ish" art by drawing or coloring on coffee filters, and then spraying them with water from a squirt bottle. The kids were fascinated to see the markers start to "run" and look like paint!
Thanks for taking a peek at our week! Have a great weekend!