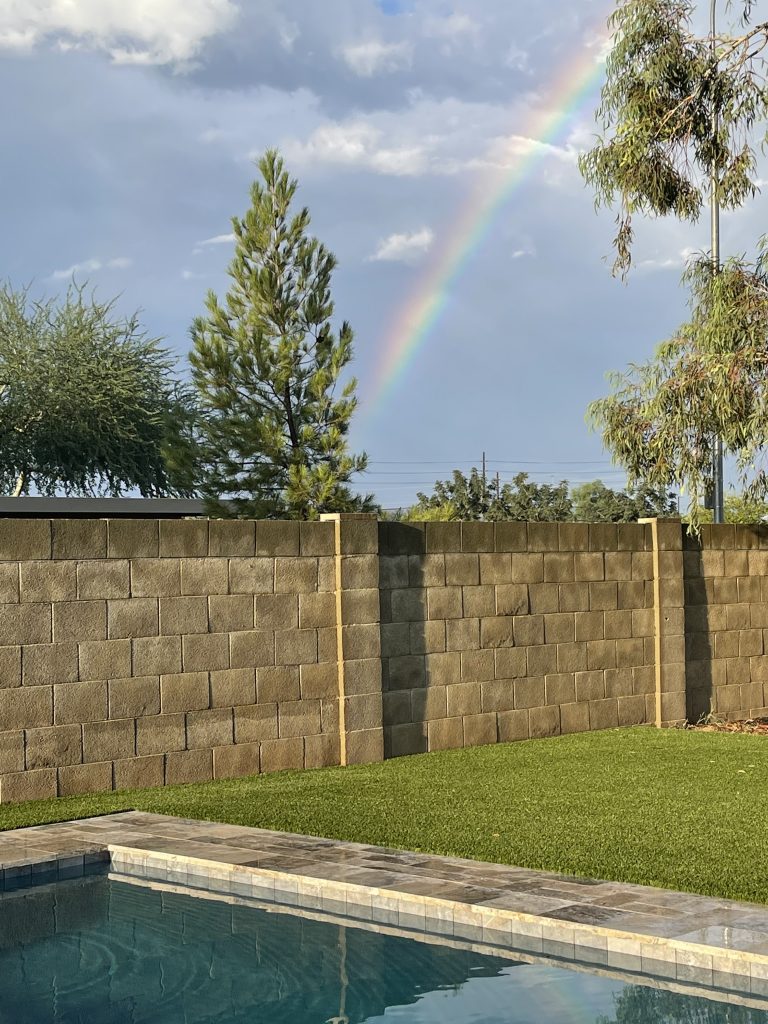 Happy Friday! This week learned how the rainbow is God's promise to never flood the earth again. We enjoyed so many fun rainbow activities these week!
3's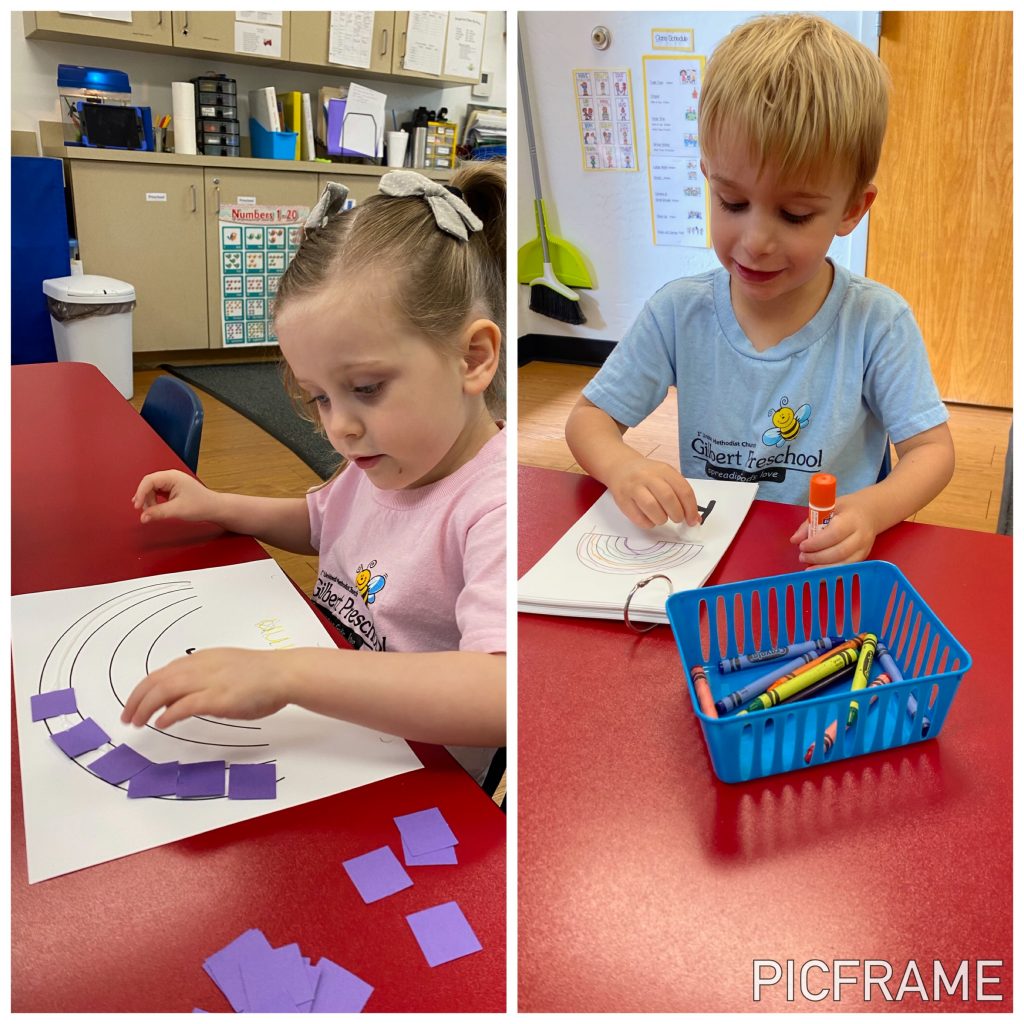 "R" is for rainbow!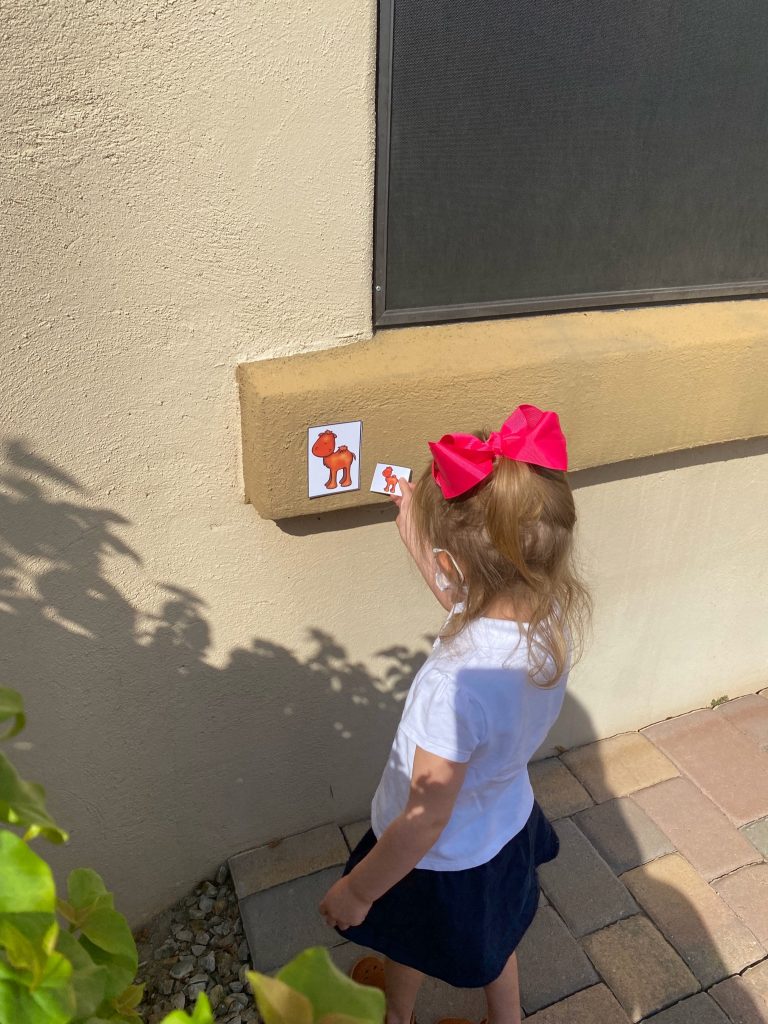 Our 3's loved hunting for animals on Noah's Ark!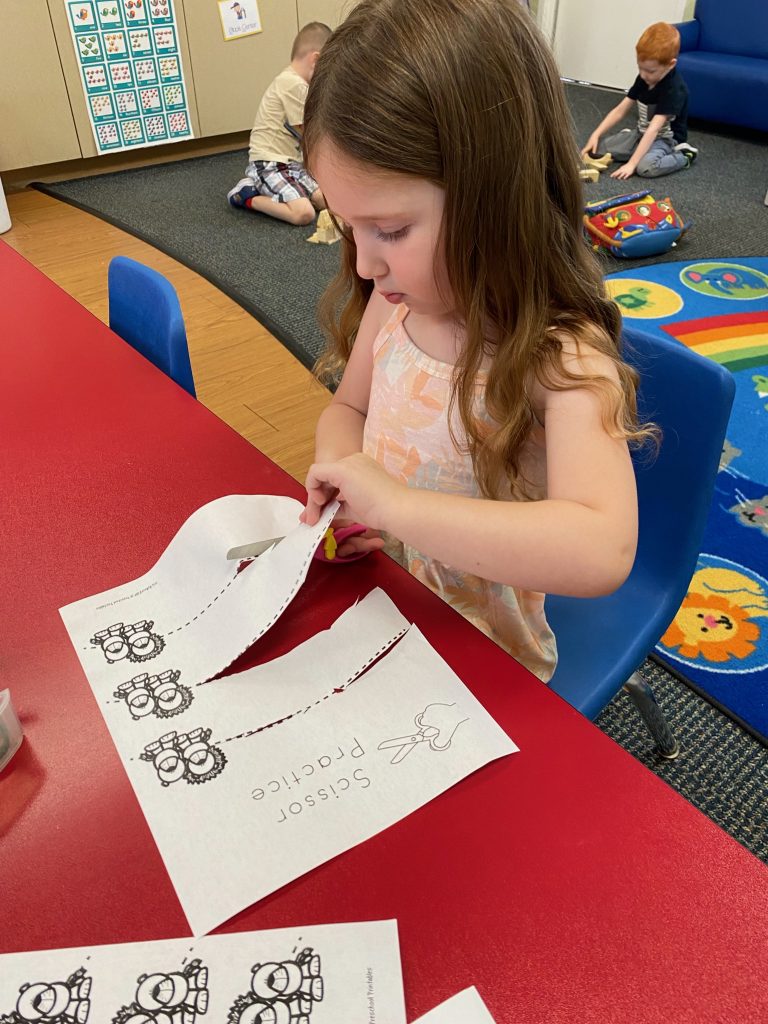 Scissor skills are so important! When we are cutting, we are engaging our large motor, core, small motor, and hand eye coordination. When we cut, our thumb is on top, and we "open and close".
PreK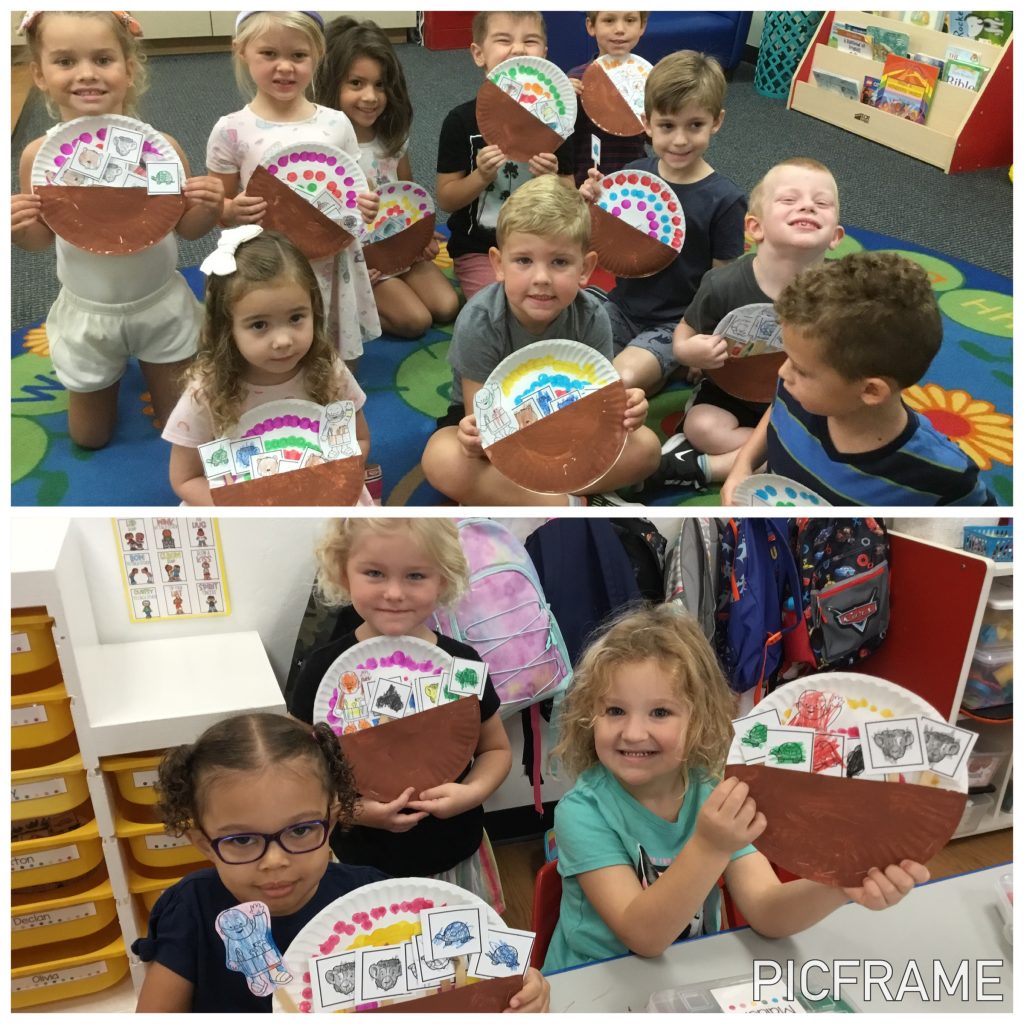 How cute are these Noah's Ark crafts! Our students painted an Ark, made the rainbow, and added Noah and the animal puppets!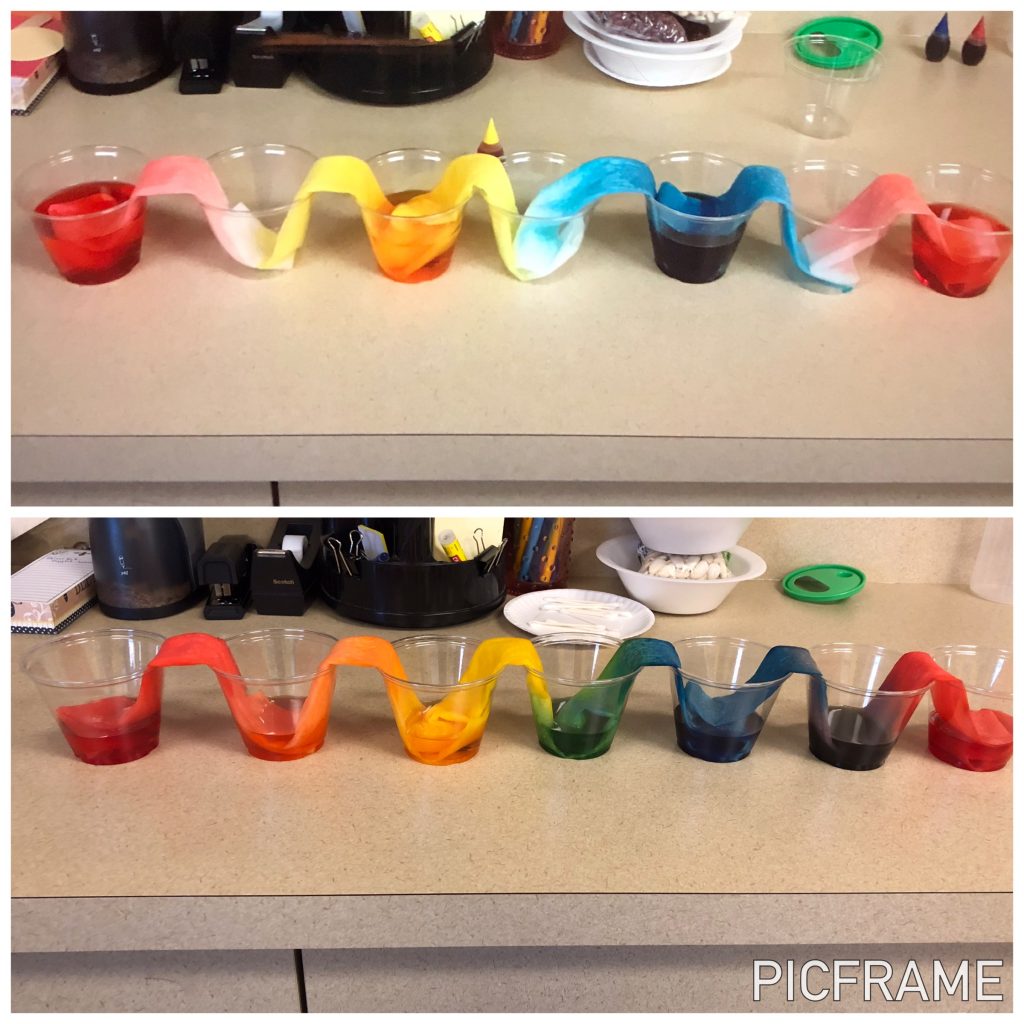 Our PreK students became scientists when they did this "walking rainbow" experiment. They were so excited to see the next morning all the cups were filled, and the original colors mixed to make new colors!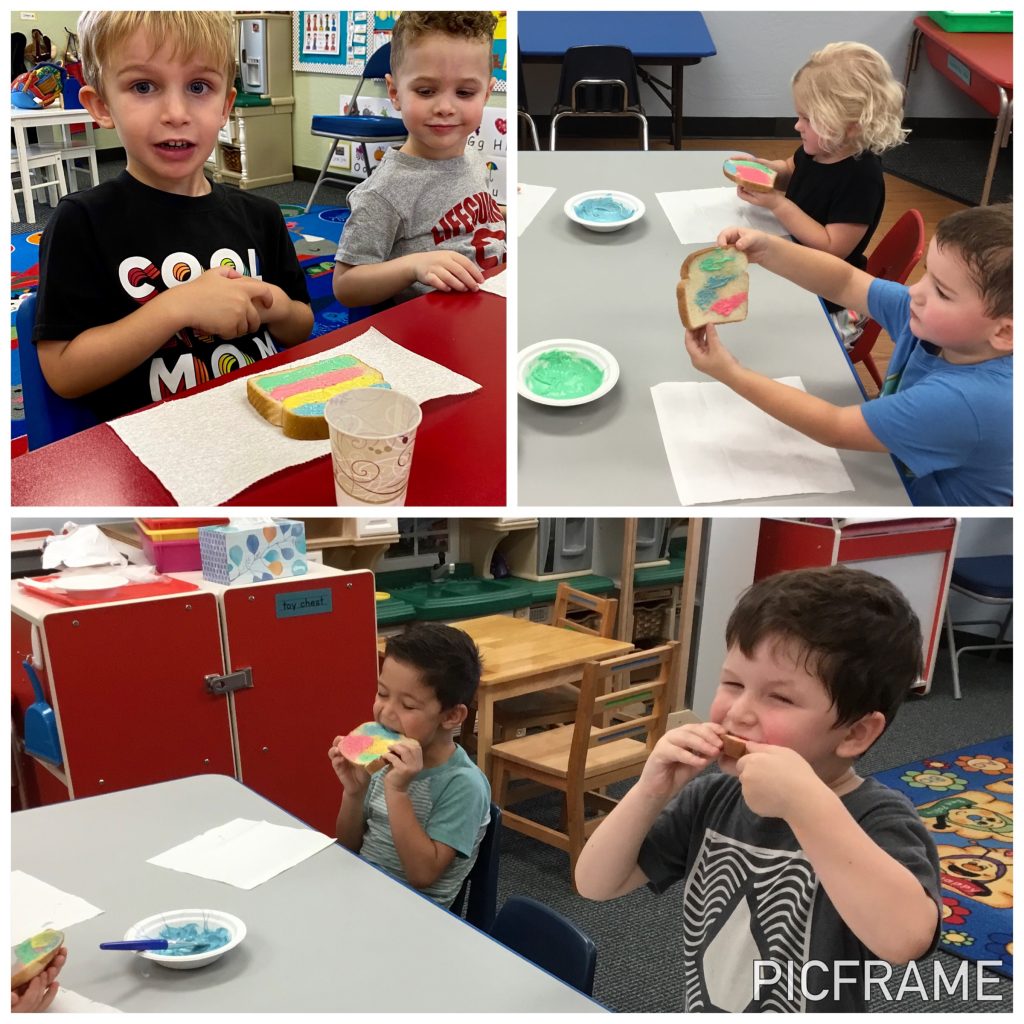 Our entire school enjoyed a fun snack of rainbow bread! We painted colored frosting to make our bread look like a rainbow. A lot of us thought it tasted like cake!
Lunch Bunch
Our Lunch Bunchers joined in the rainbow fun with this sweet story. A colorless rainbow fills the sky, and Elmer decides to share his colors with the rainbow. The other animals were worried Elmer would loose his colors by helping the rainbow, but Elmer knew that when we share things like happiness and love, we won't loose our own.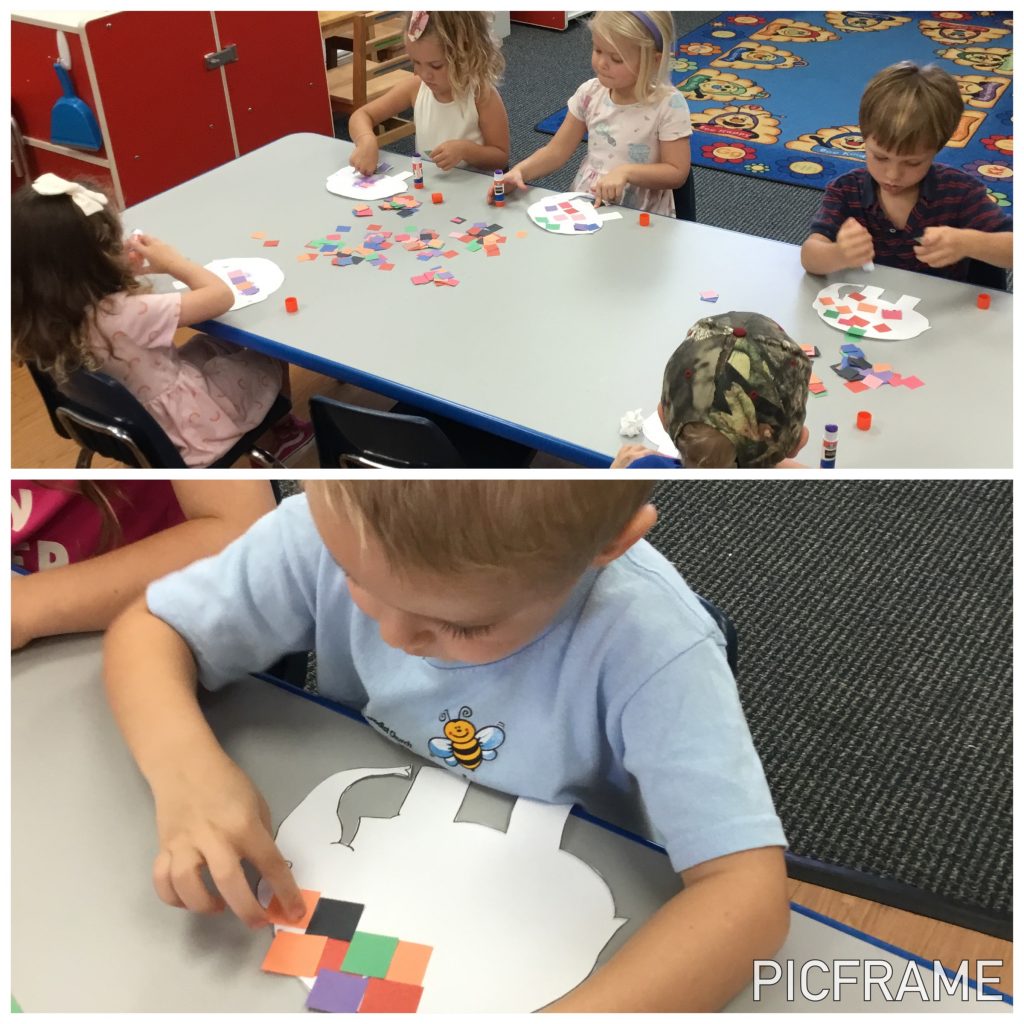 Next week is fall break for us! We hope you all have a wonderful weekend and break!