Chapel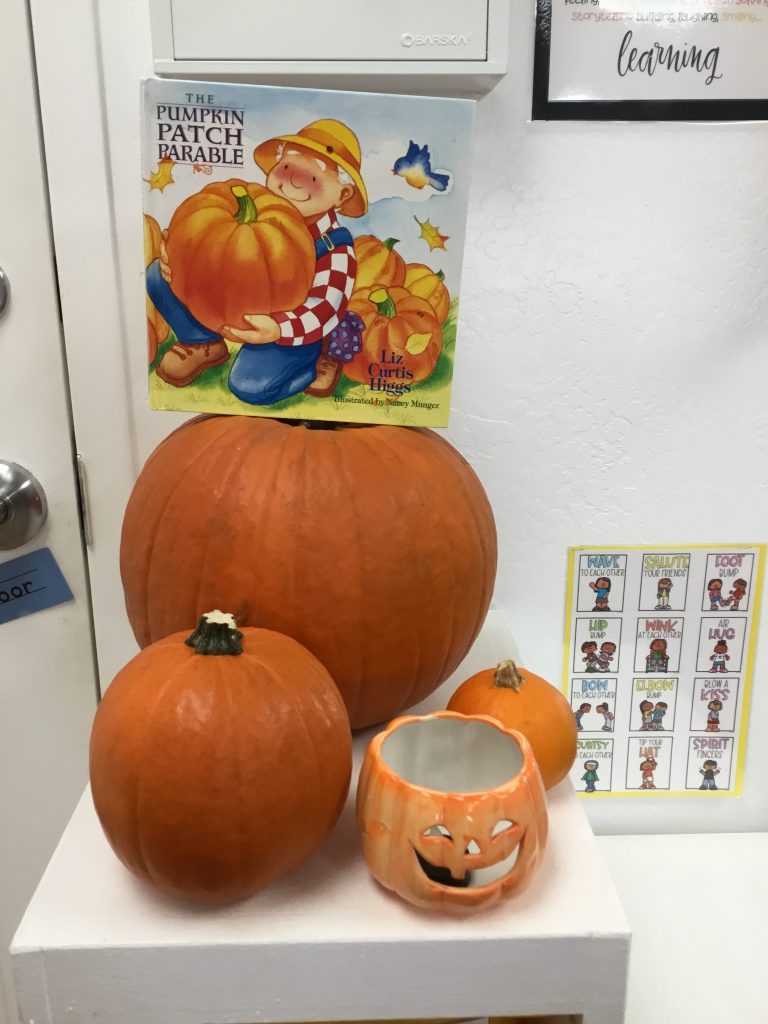 In chapel this week we read "The Pumpkin Patch Parable". It's a cute story about a farmer who turns a pumpkin into a bright light that brings joy to others. Just like we bring joy when we share the light of Jesus.
3s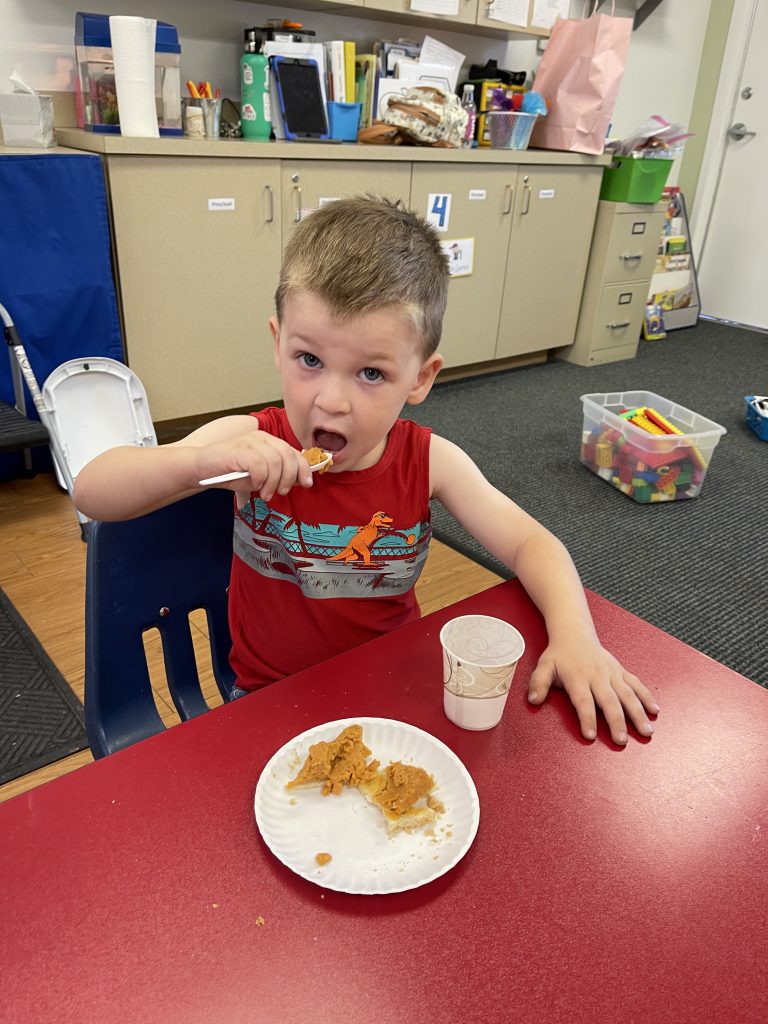 Our 3 year old classes got to try pumpkin pie! Almost everyone tried a bite, and the majority liked it!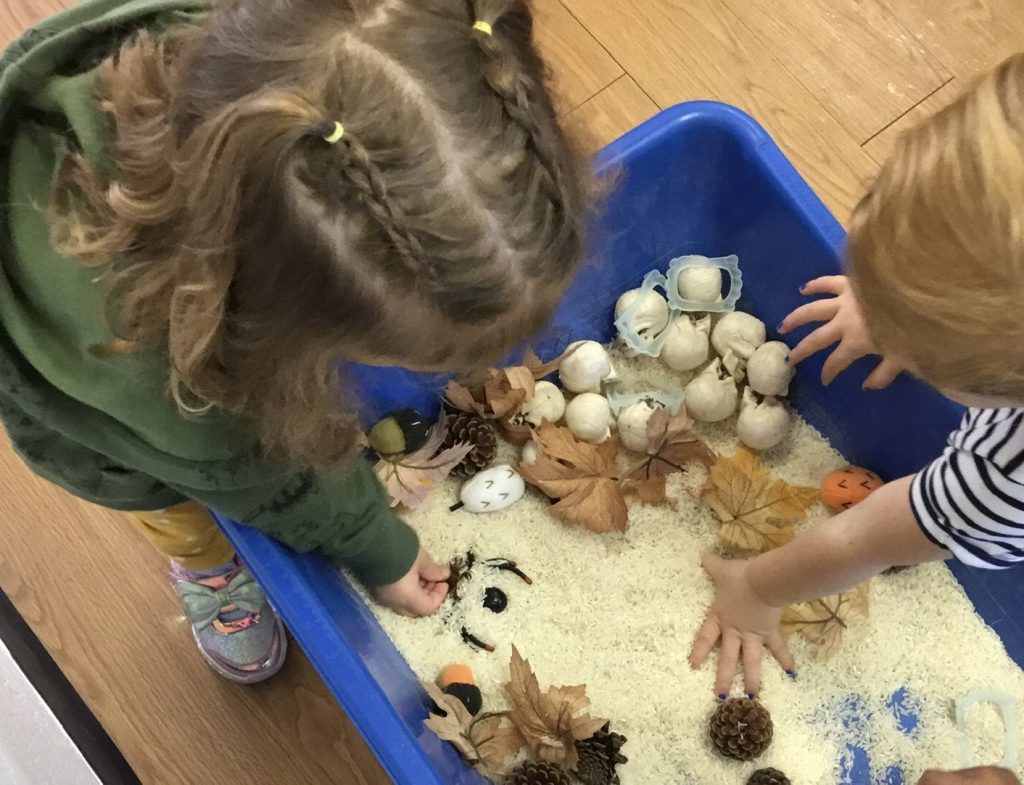 Lots of fun was had in the exploring table!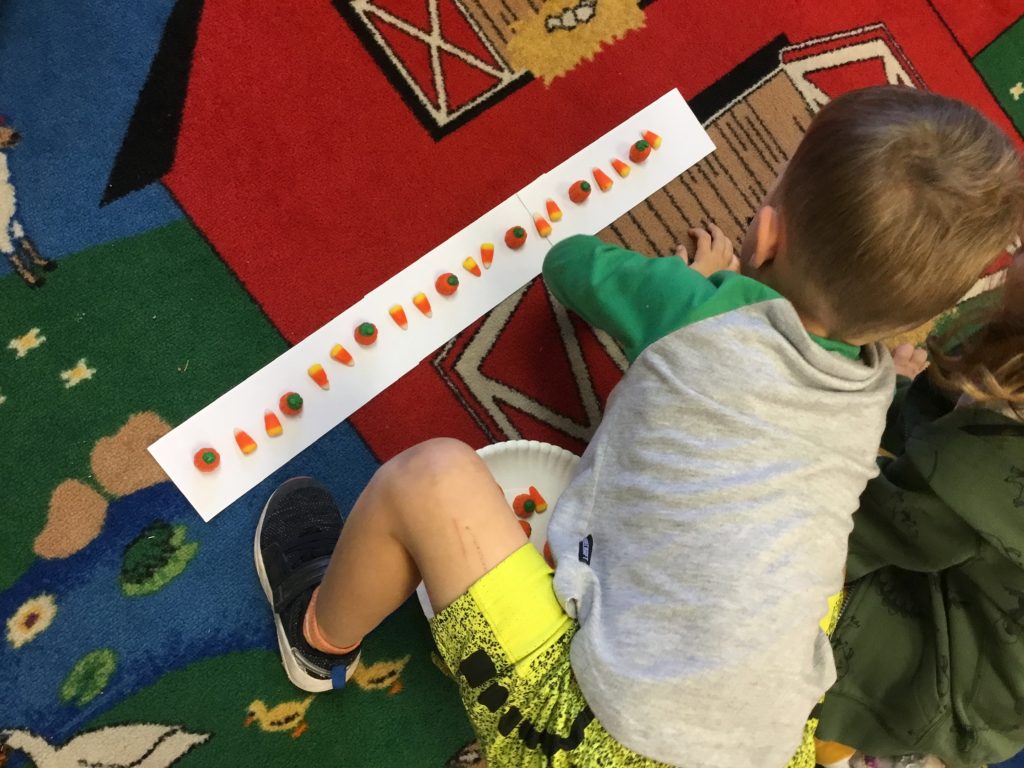 Seasonal candy makes patterning so much fun!
And digging in pumpkins is exciting…and a little icky!
PreK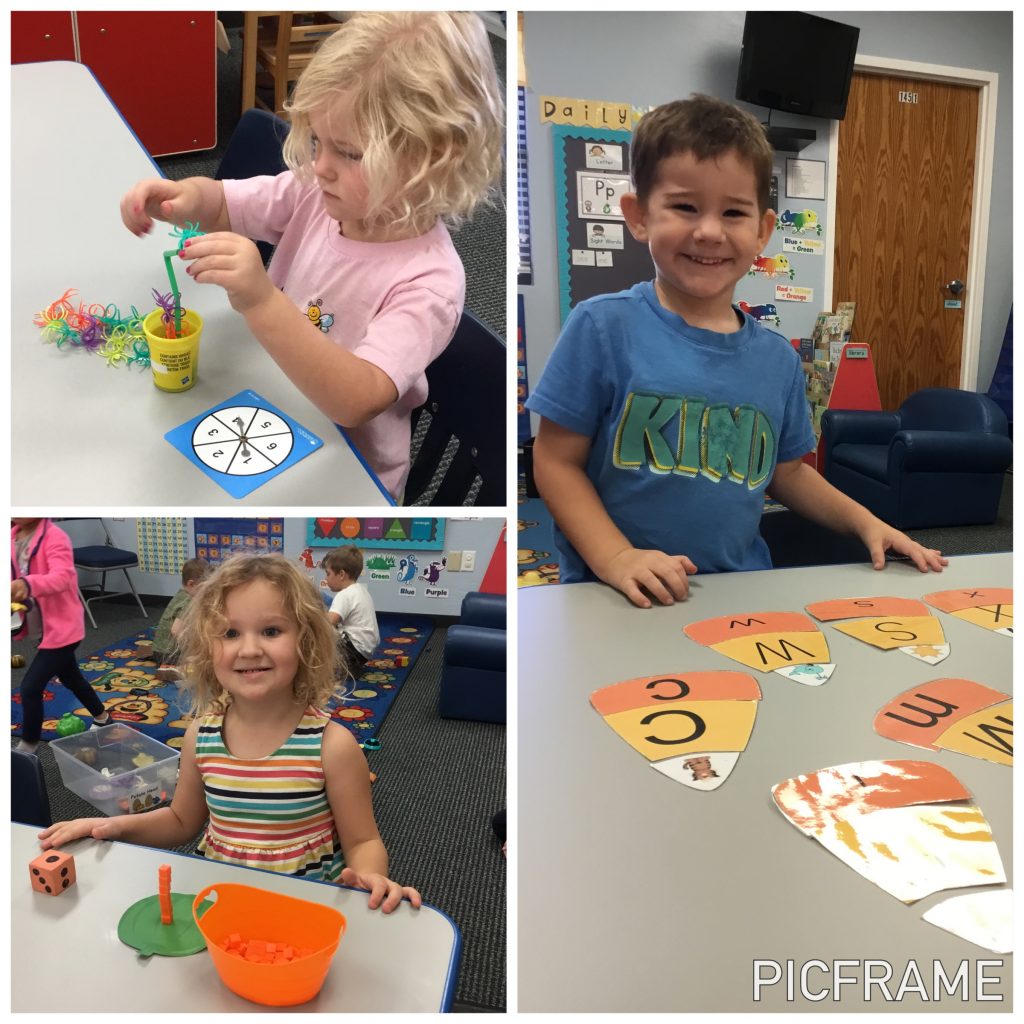 PreK students loved the seasonal centers this week.
And of course also loved all things pumpkin!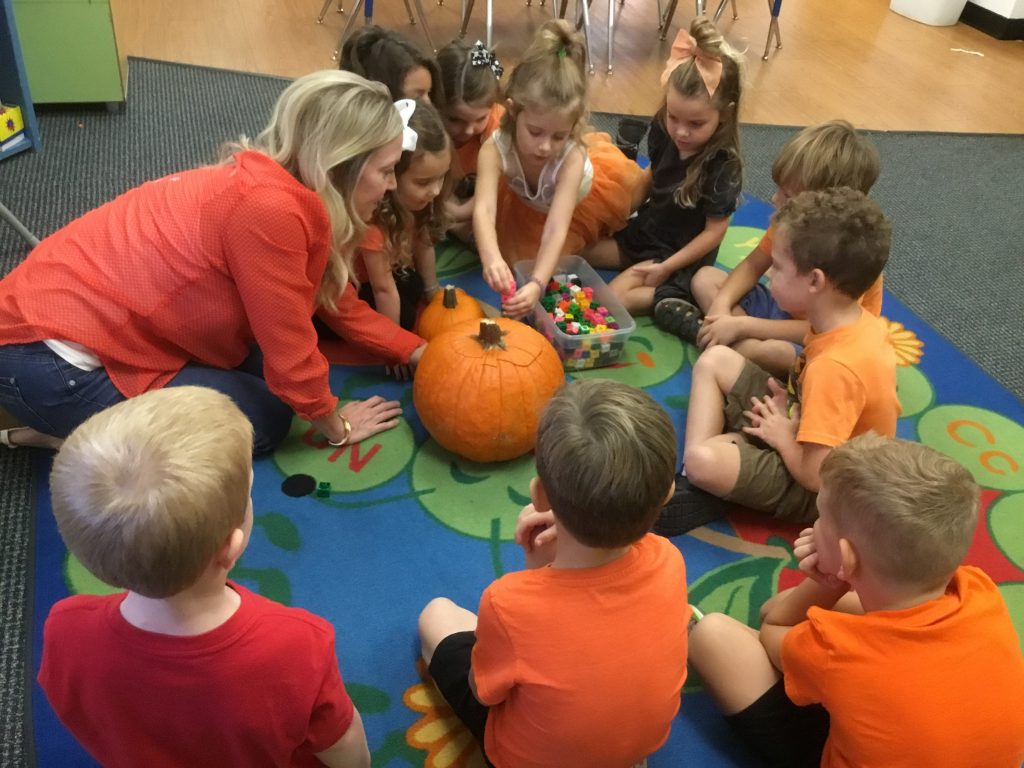 We measured pumpkins using blocks….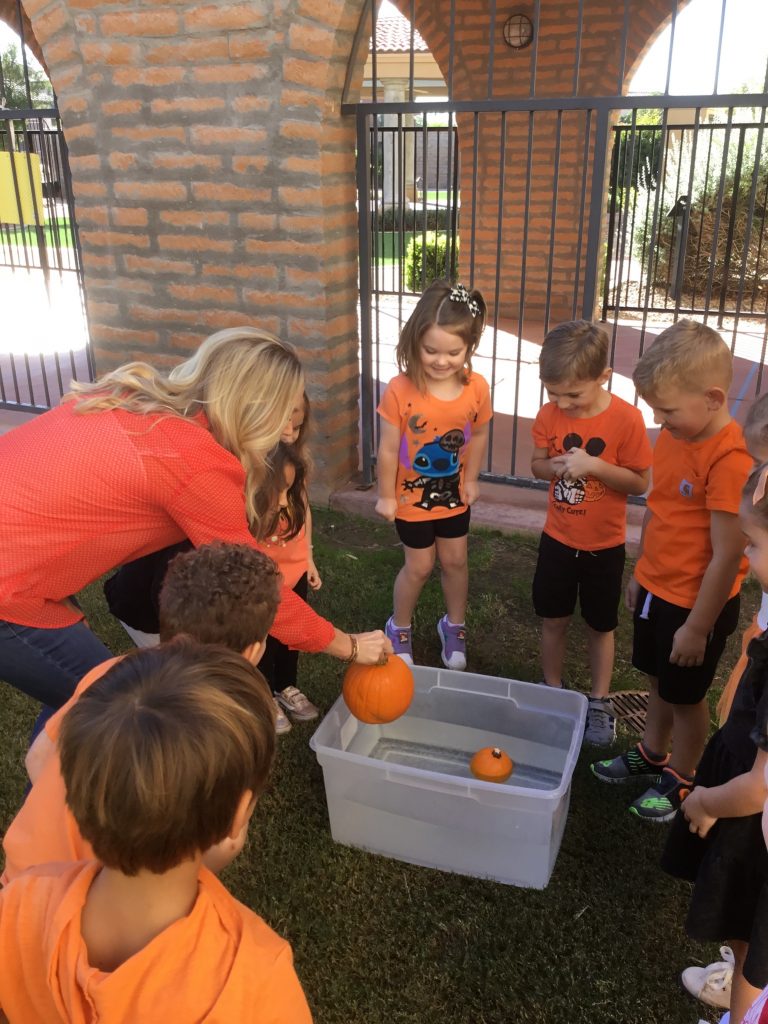 And were amazed to see that pumpkins float! Even the huge ones!
Lunch Bunch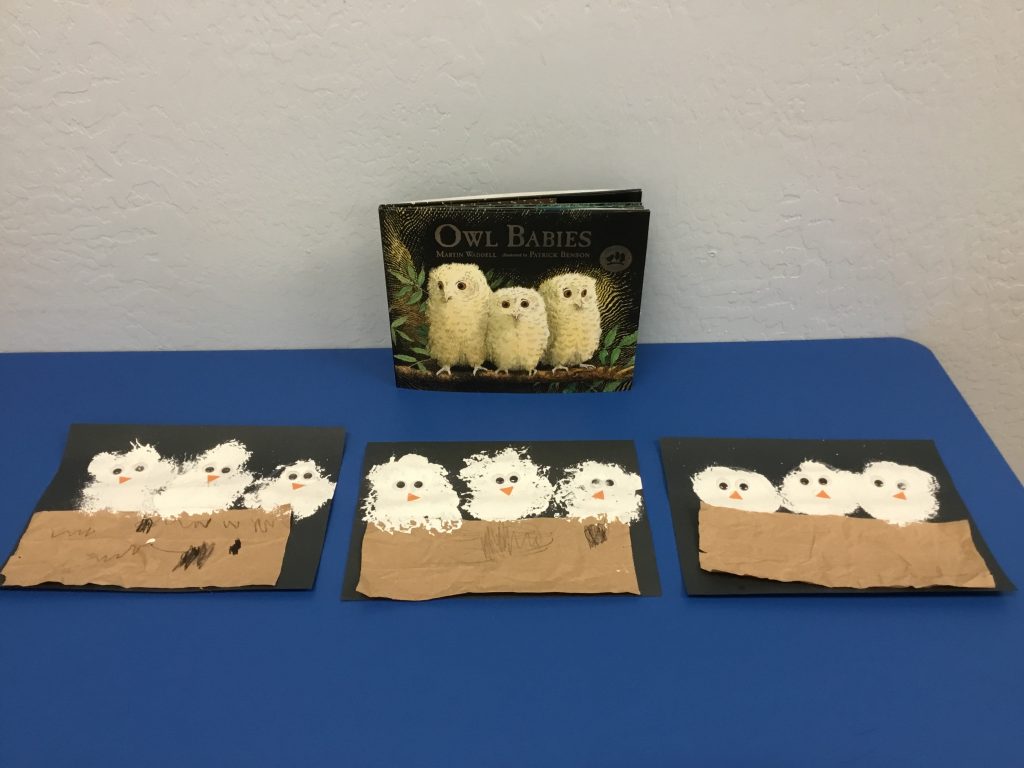 In Lunch Bunch we read the sweet story, Owl Babies. How cute are these owl babies that we made?!
Thanks for taking a peek at our week!