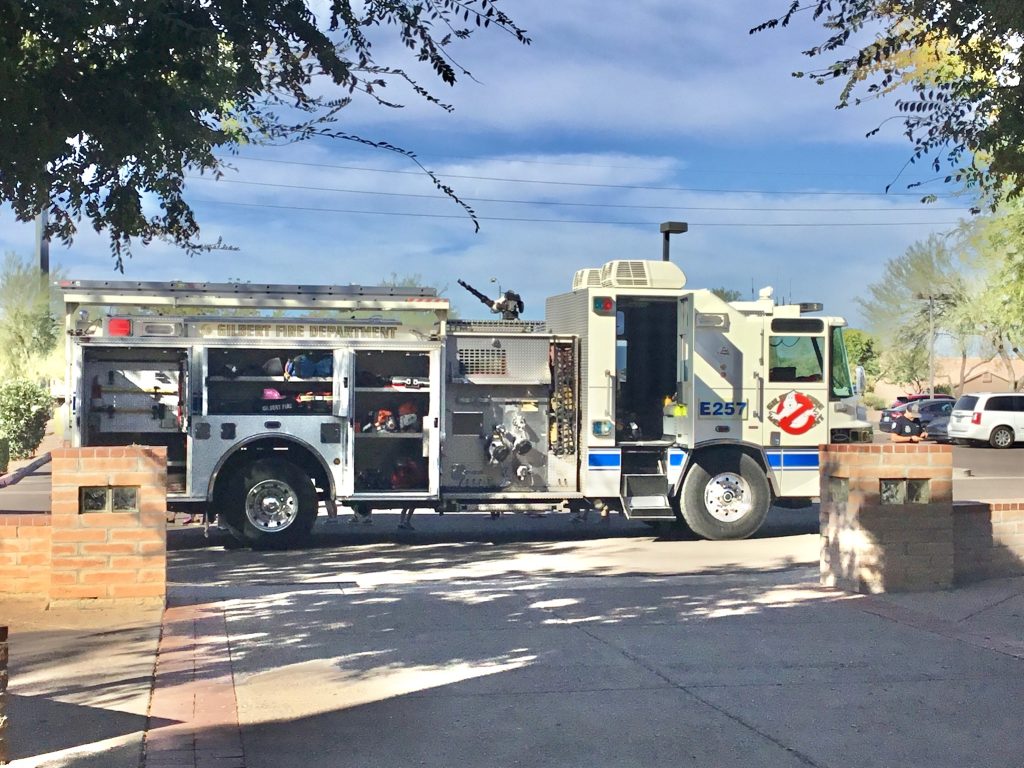 We had a special visit from the Gilbert Fire Department this week!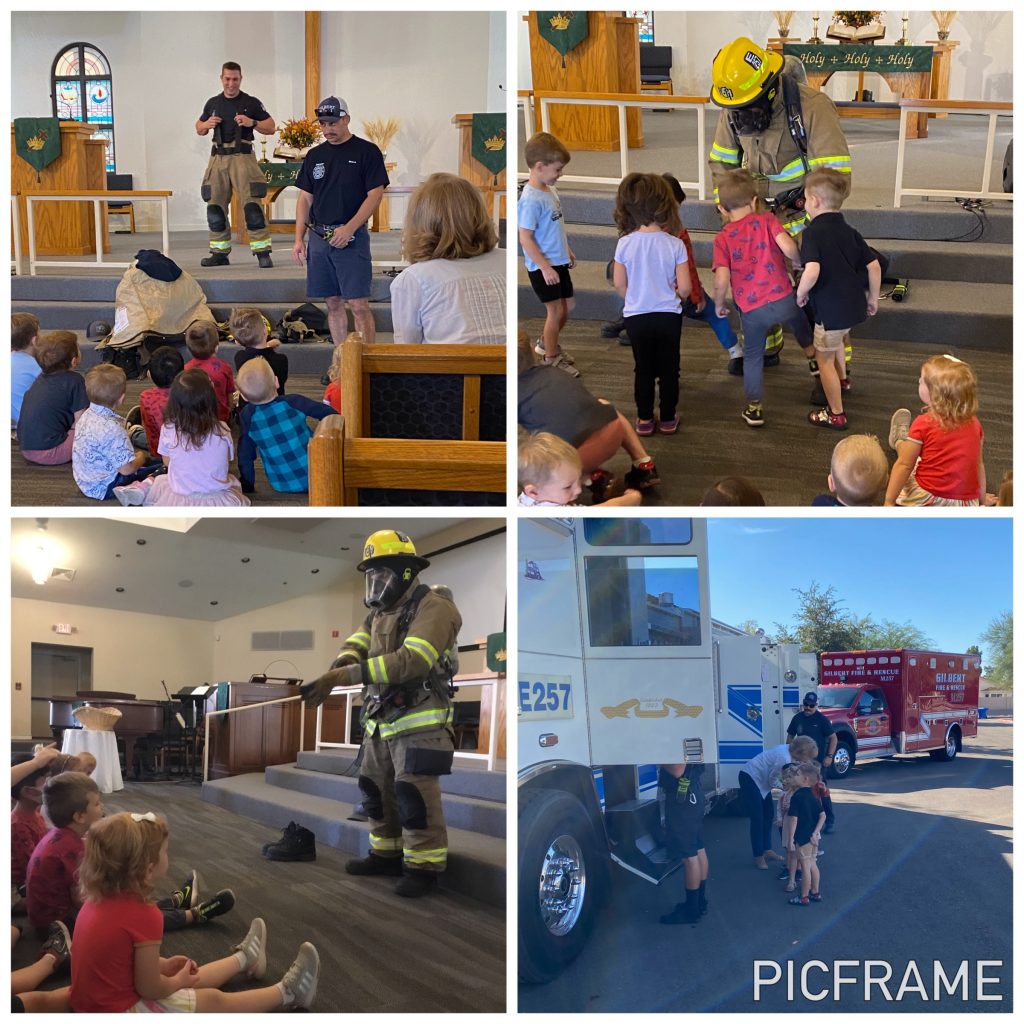 The fire fighters talked about fire safety, showed us what they look like when they come to help, (so we won't be afraid of them), and even let us sit in the fire truck! It was such a fun morning!
3's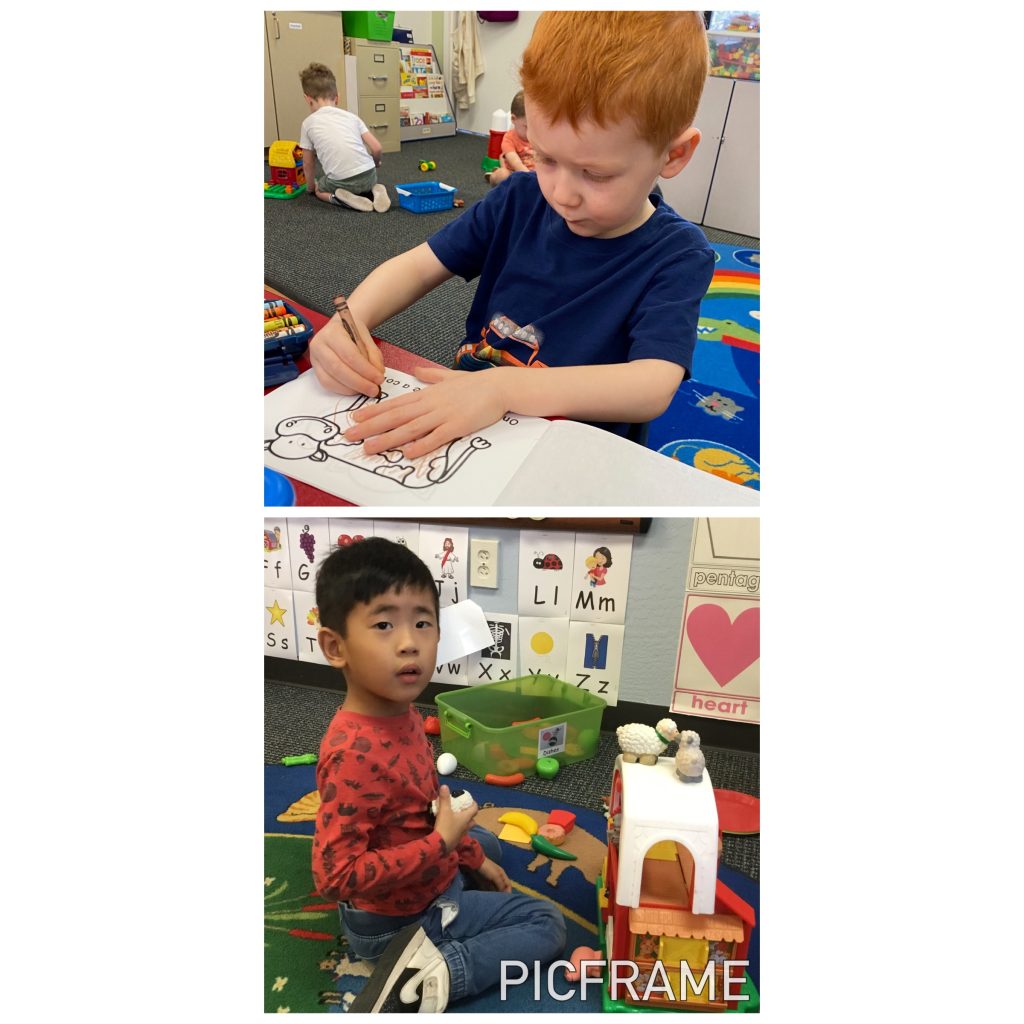 School wide, our theme this week was farms! It was fun to make our own mini farm books and use our imaginations with the farm play set.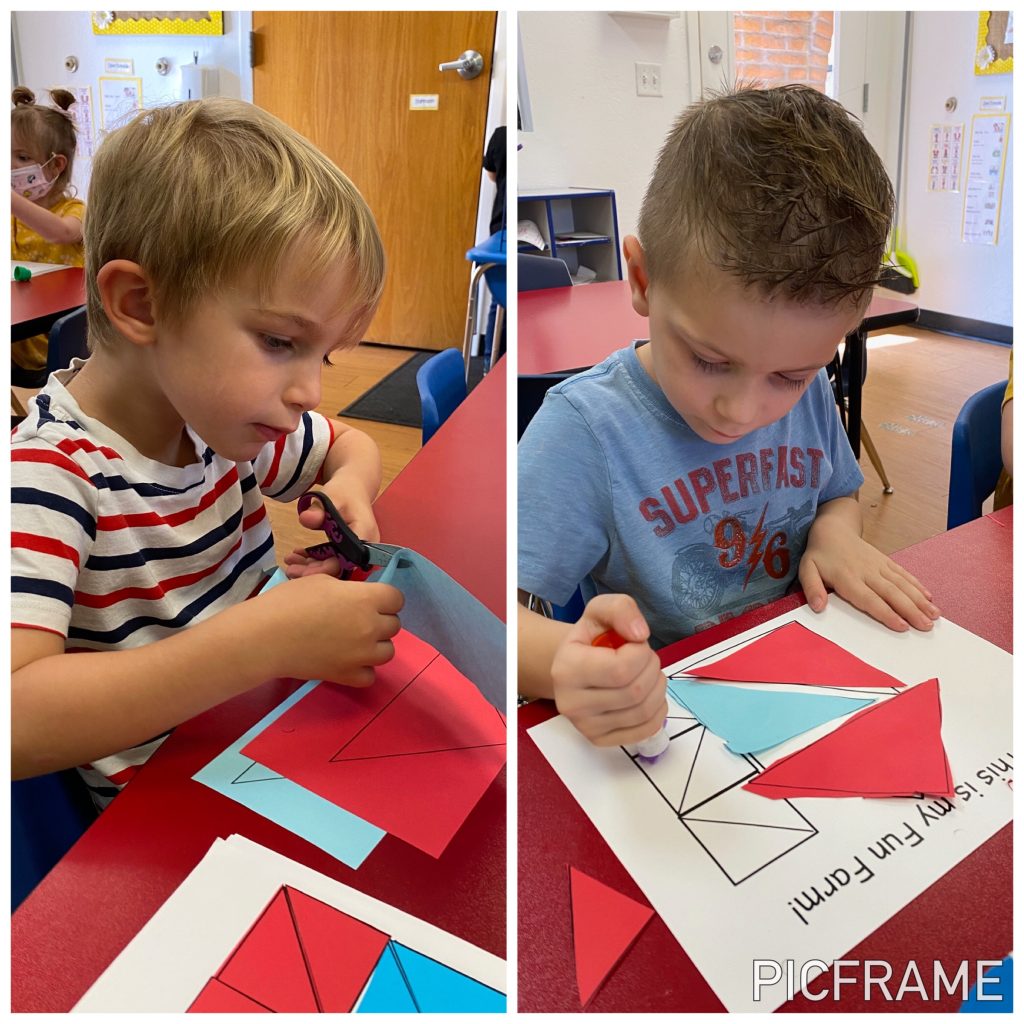 We practiced our scissors skills and used shapes to build a farm.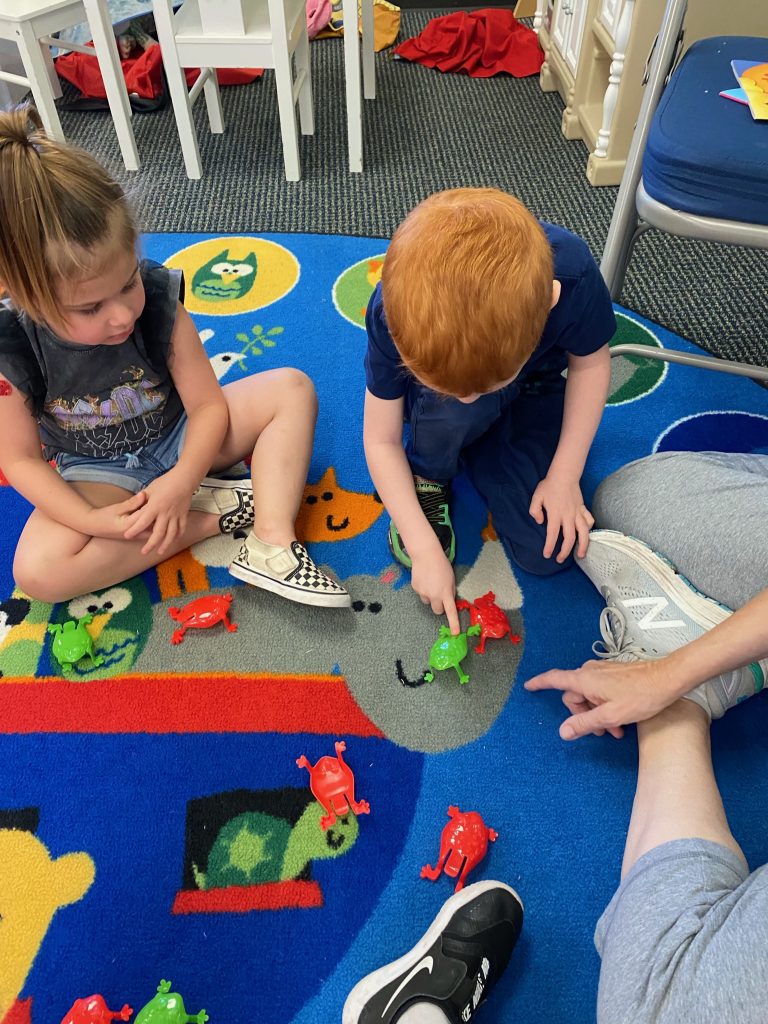 We even worked our finger muscles by playing froggy hops on the rug!
PreK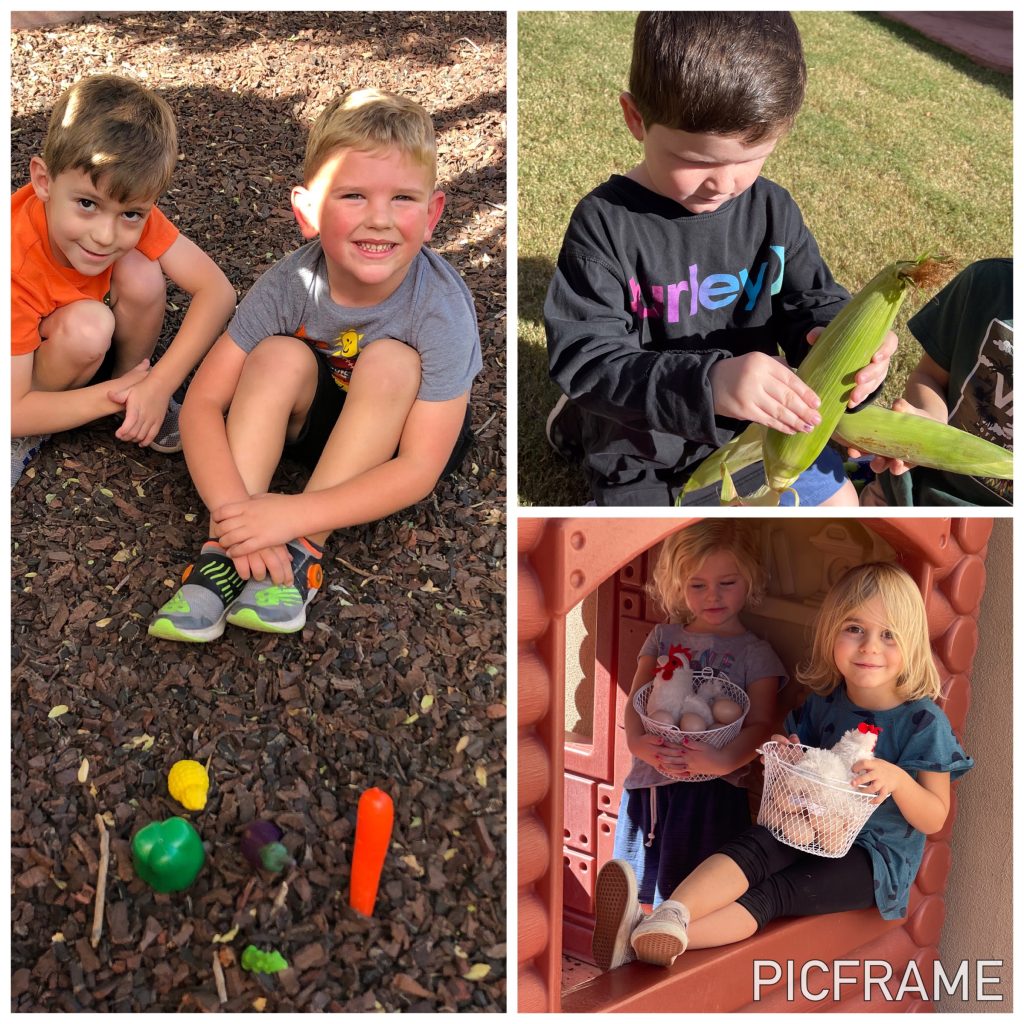 We brought the farm fun to our playground time! It was fun to plant a pretend garden, shuck some real corn, and play with pretend roosters and eggs!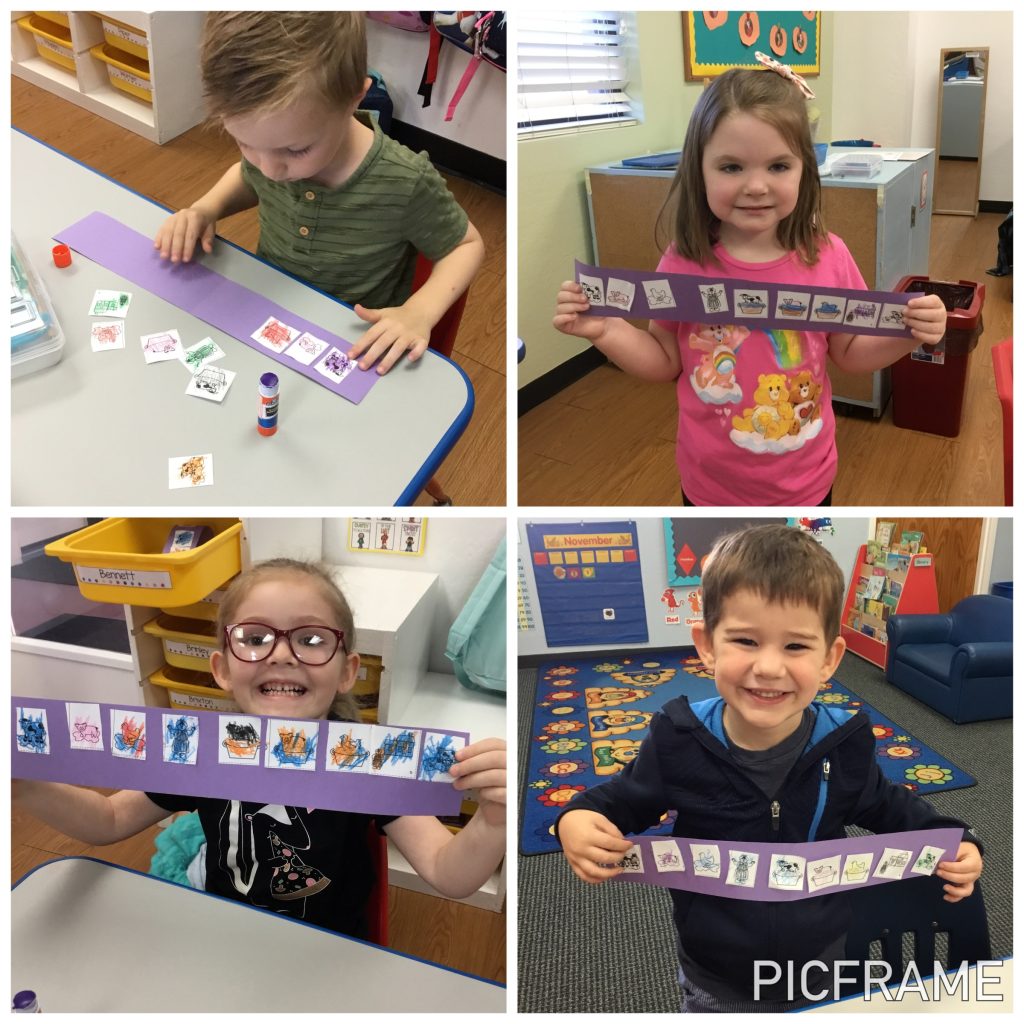 A favorite book this week was Mrs. Wishy Washy. It was fun to put photos from the story in order to retell the story to our families at home!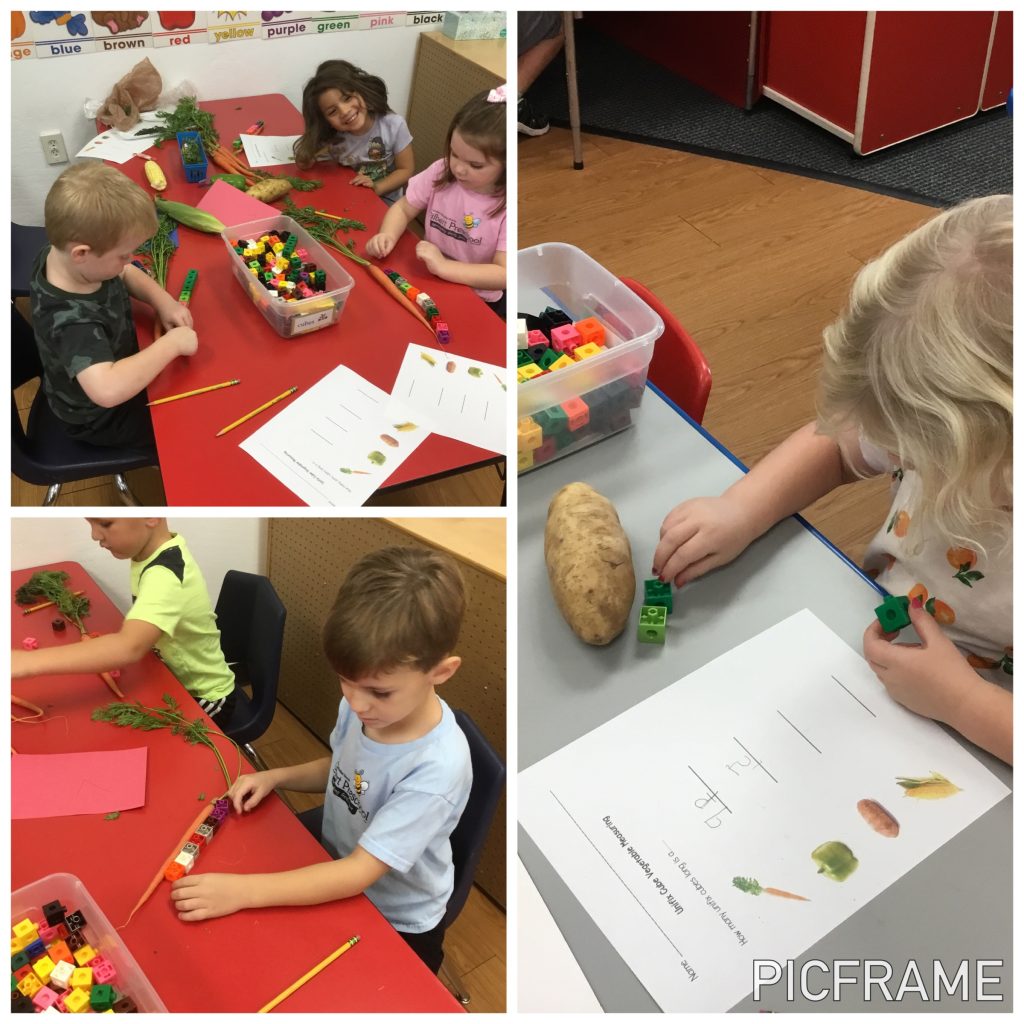 We practiced our math skills by measuring real vegetables! We loved guessing if the carrot or the corn would be the longest.
Lunch Bunch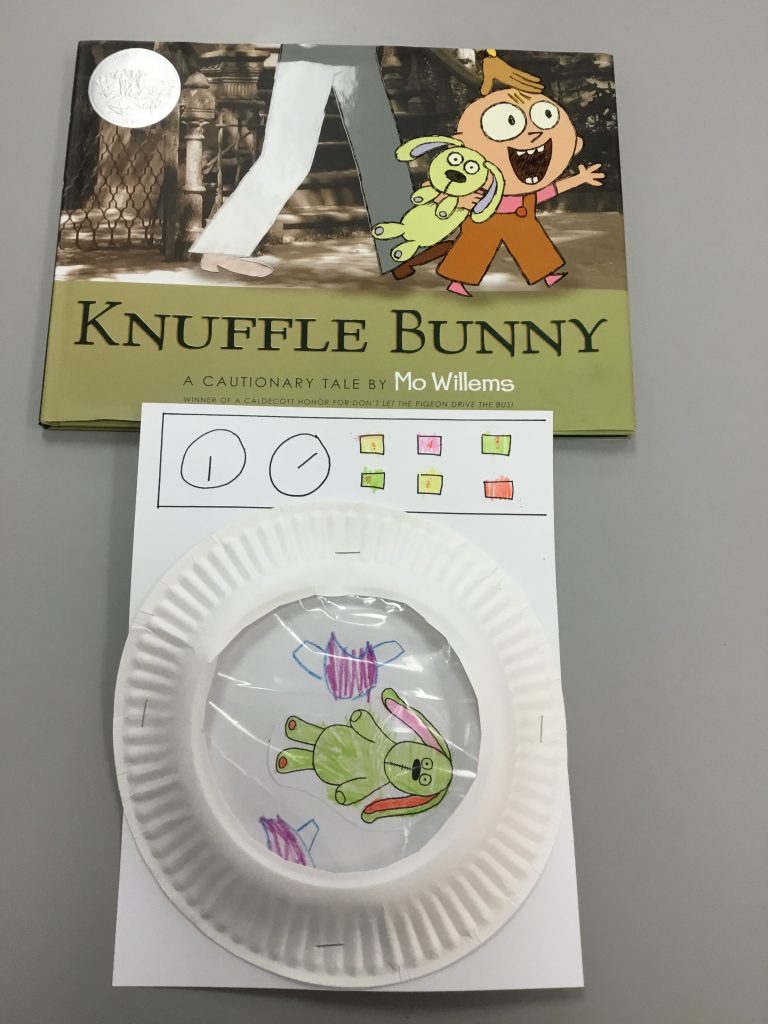 Knuffle Bunny is not only a favorite story, but written by a favorite author, Mo Willems. Lunch Bunchers made their own washing machines for Knuffle Bunny to get stuck in!
Thanks for taking a peek at our week!