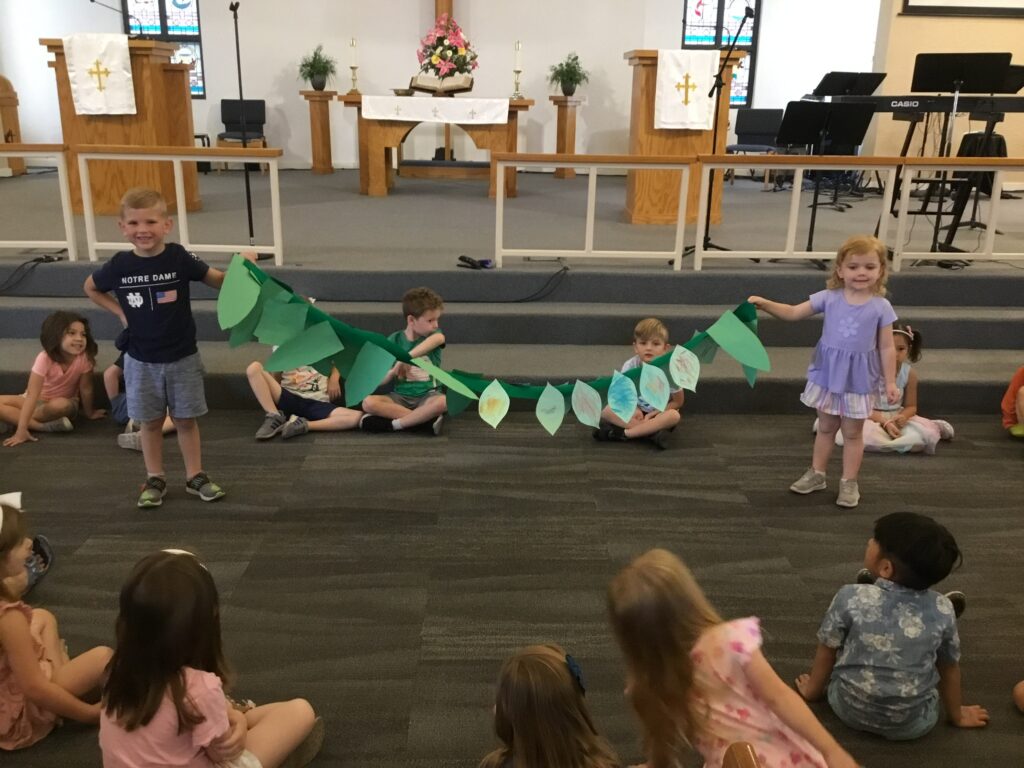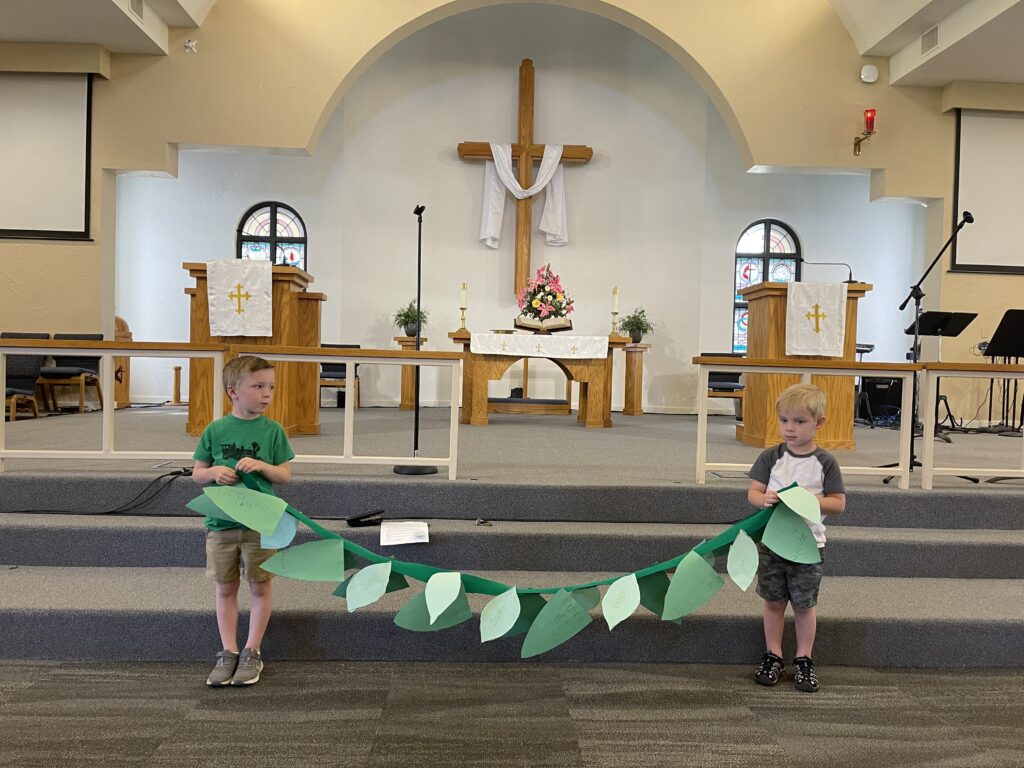 In chapel this week we talked about how leaves need to be connected to a vine to be happy and grow. For us, God is the vine and we are like the leaves. We are so happy to be connected to God who helps us grow!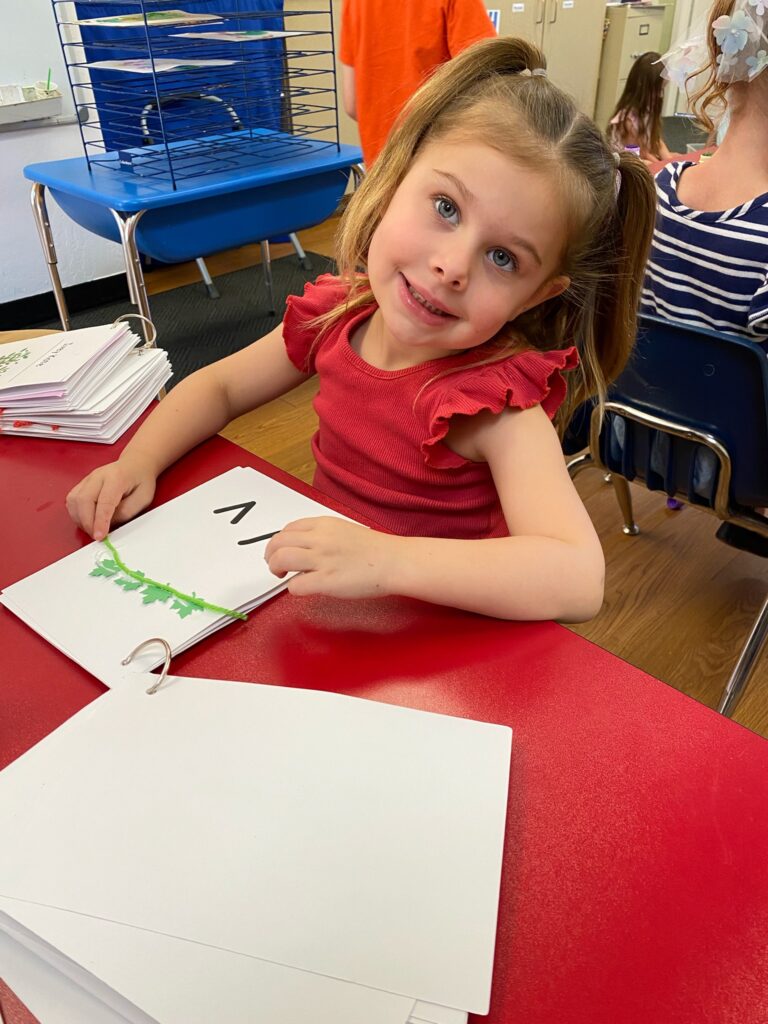 Our 3s made a vine for "Vv" in their letter books.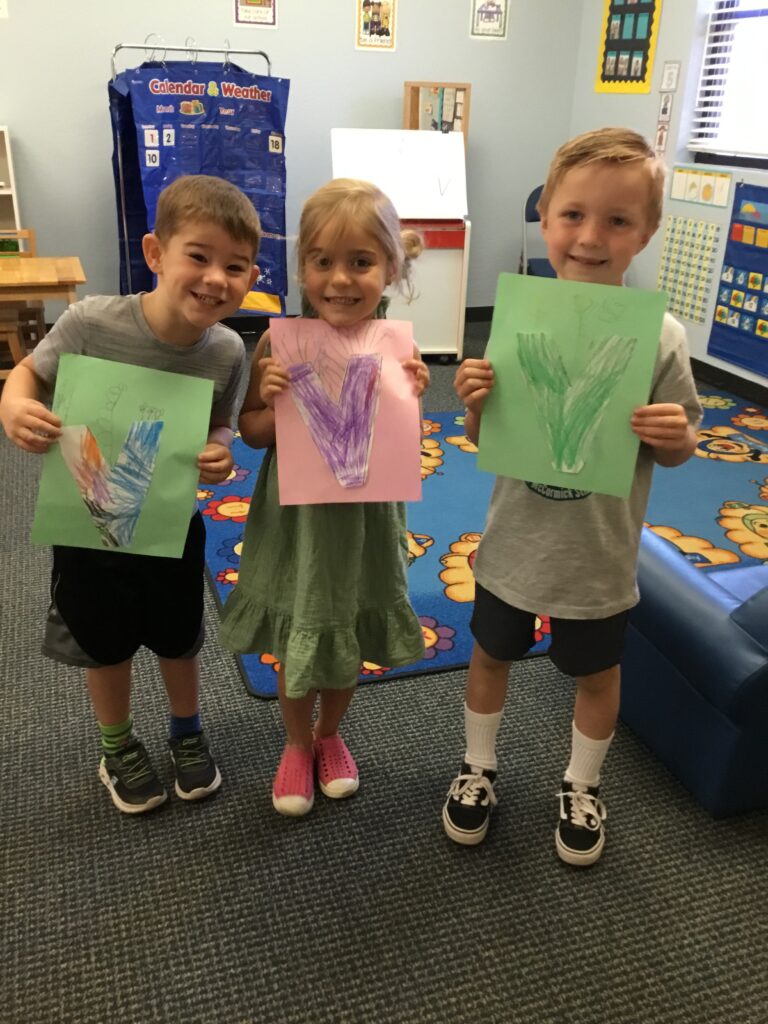 Our PreK Students had fun turning their letter Vs into vases!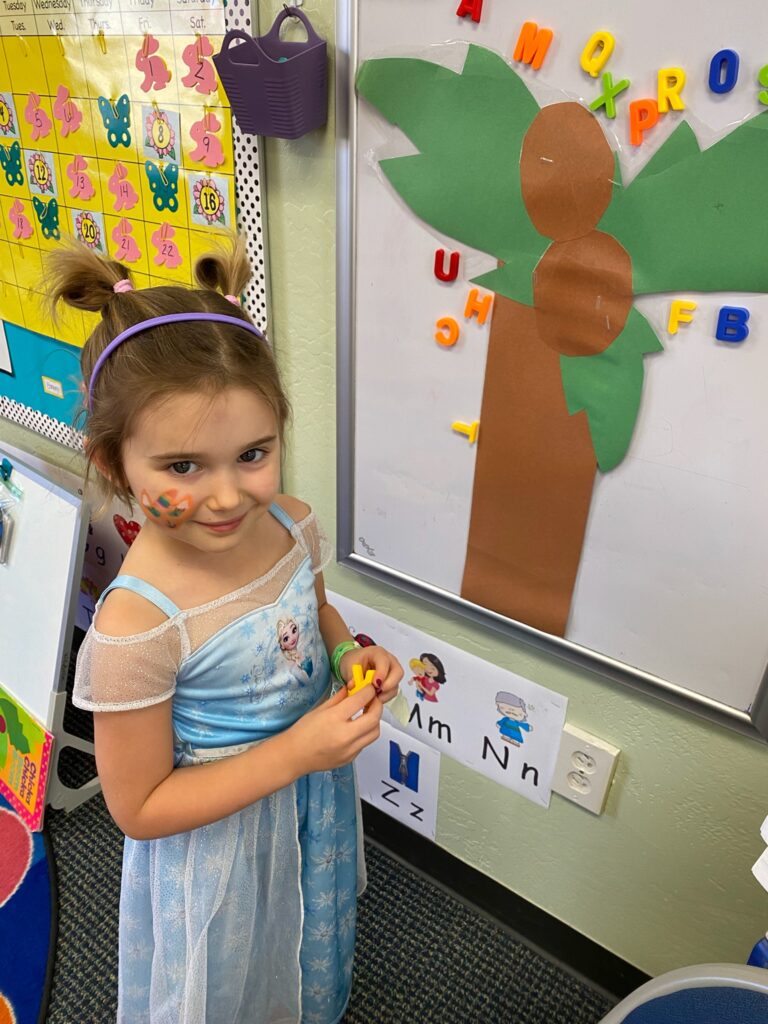 Playing Chicka Chicka Boom Boom is a fun letter practice game…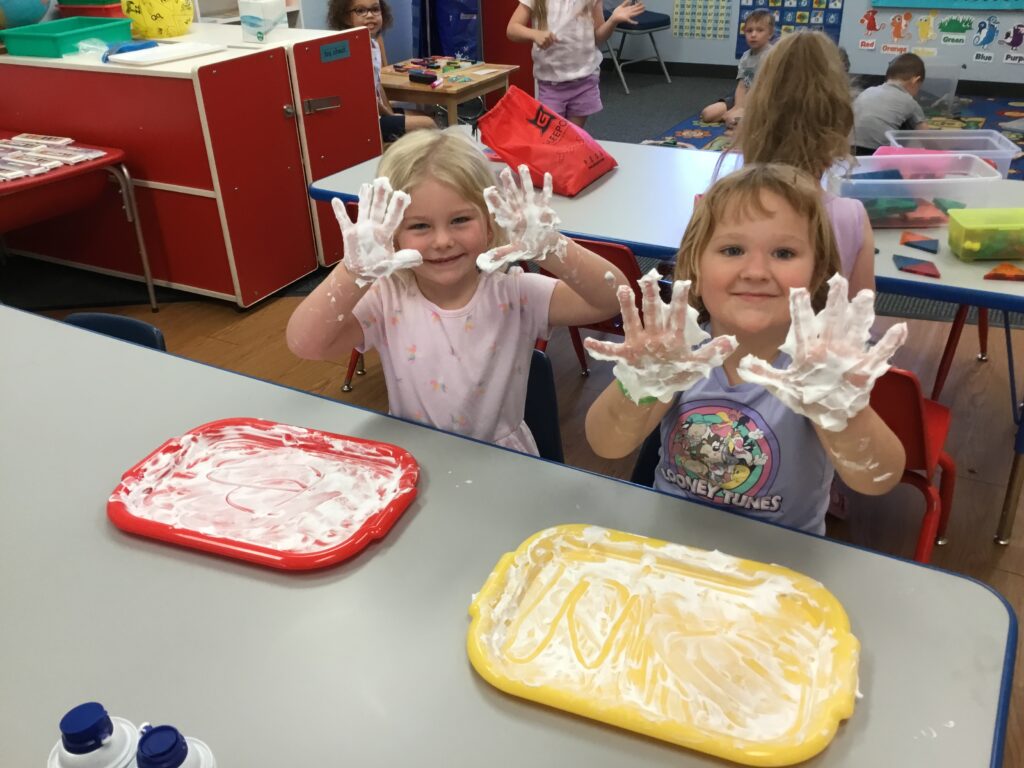 And using shaving cream to practice our letter writing is also so much fun!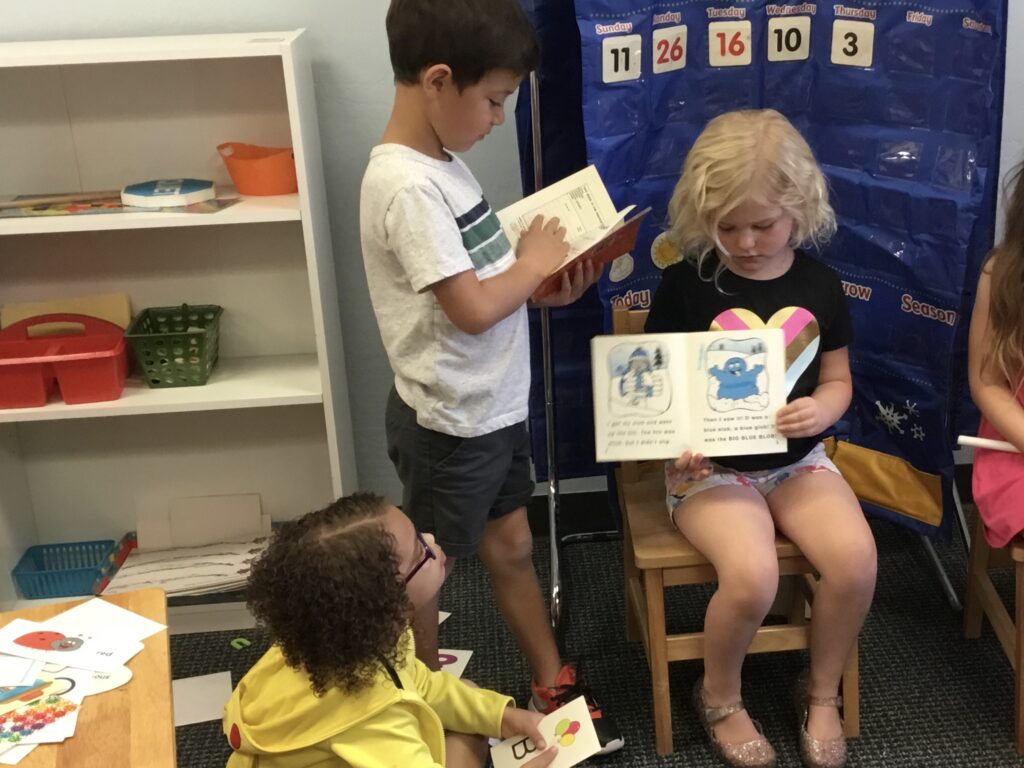 We also had lots of fun playing school and farm during centers this week!
Thanks for taking a Peek at our Week!